The seventh edition of the annual Arise Women's Conference has come and gone, but it leaves an indelible impression on the minds of thousands of women who participated on October 31st, 2015 at RCCG, City of David Sanctuary, COD Church Road, Off Ligali Ayorinde Street, Dideolu Estate, Victoria Island, Lagos.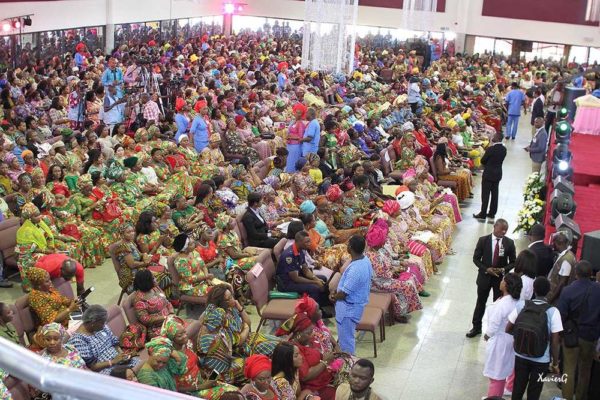 Themed 'The Set Time',  the conference brought together wife of the Vice-President of the Federal Republic of Nigeria, H.E. Dolapo Osinbajo; First Lady Lagos State, H.E. Bolanle Ambode; First Lady Kwara State, H.E Omolewa Ahmed; First Lady Edo State, H.E. Iara Oshiomhole; Former Deputy Governor of Lagos State, H.E. Princess Adejoke Orelope – Adefulire; Former Deputy Governor of Lagos State, H.E. Princess Sarah Adebisi – Sosan; Wife of Former President of Nigeria, H.E. Bola Obasanjo; Former First Lady, Lagos, H.E. Dame Emmanuella Abimbola Fashola; Former First Lady Benue, H.E. Yemisi Suswam; Former First Lady Osun, Omolola Oyinlola; Hon. Abike Dabiri-Erewa; H.E. Elizabeth Ayodele; Chief  Kemi Nelson; Pelebo Banigo; Iyaloja General of Lagos, Folashade Tinubu-Ojo; Provincial Pastor's Wives; Pastor Shola Olawuyi; Guest Speaker from Ghana, Reverend Catherine Onwioduokit; and women from all walks of life.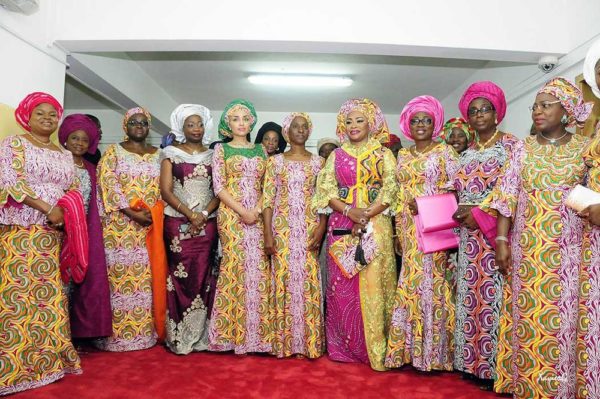 In her welcome address, convener and wife of Pastor-in-Charge of Region 20, Pastor Siju Iluyomade said "The Set Time is encapsulated in the Greek word Kairos. It is different from timing. The Set Time has certain conditions in it, one of which is that everything must be right for the accomplishment of the Set Time. The Set Time is an opportune and decisive moment of time, it is the time that is fixed for divine intervention and God's mercy. The Set Time includes God; He comes down to the theatre of man's life. Life has its own drama – ups and downs. The Set Time is the time that God is keenly aware of what you are going through. It is the time God commands all things to work together for your own good (Genesis 21:3 and Psalm 102:13). God alone determines the Set Time by His sovereign power. The Set Time must be activated – you must believe that God moves at The Set Time".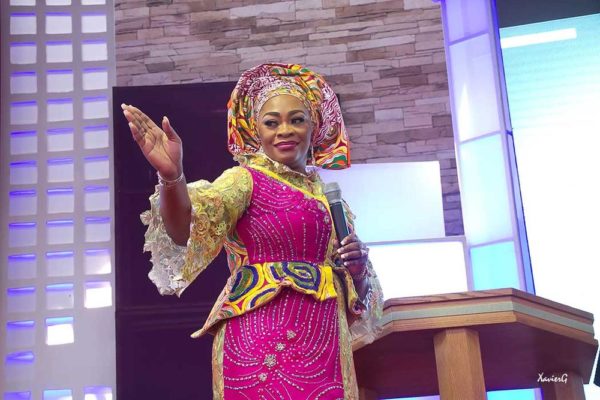 Wife of the Vice President, H.E. Dolapo Osinbajo unveiled the Arise Coffee Table Book and was presented with an Arise Ambassador award in recognition of her immense contributions to Arise. While presenting the award to her, Pastor Siju Iluyomade pointed out that H.E. Dolapo Osinbajo is an Arise Woman, as she was the Chairperson of the Conference in 2011.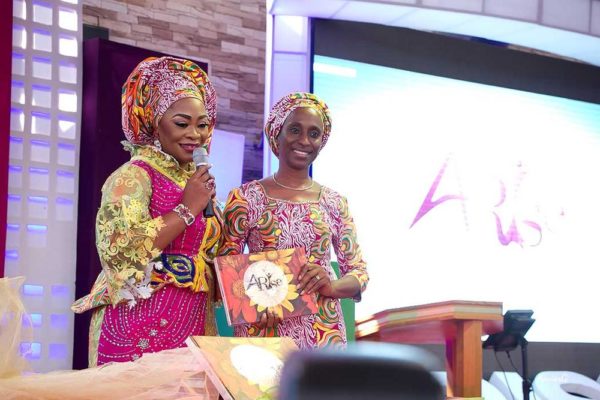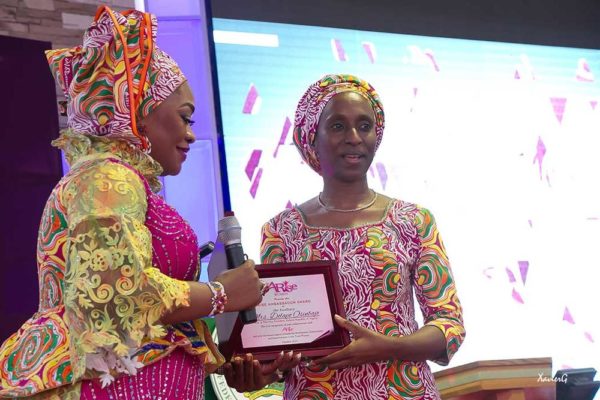 You need to ask for more miracles and spare a thought for women in internally displaced person (IDP) camps, for those who have the home and the children but have no food and no money, for those who have the home, children, food and money, but are full of shame for one reason or another. It is the Set Time for Change."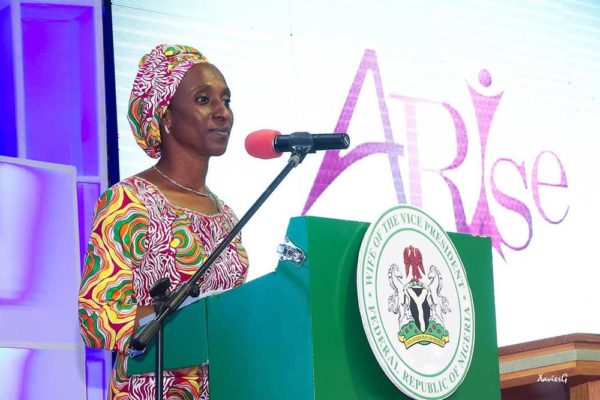 Also, the First Lady of Lagos State, H.E. Bolanle Ambode received an award as an Arise Ambassador, in recognition of her immense contributions to Arise. While presenting the award to her, Pastor Siju said Mrs. Ambode volunteered as an usher at the registration desk in previous editions of Arise. The Maiden edition of Arise Women magazine was also launched.

Guest Speaker at. the event, Rev. Catherine Onwioduokit advised the women to have total dependence on God and learn to stay under authority.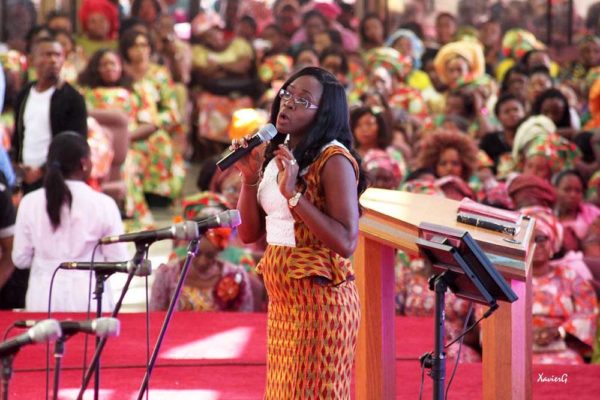 Rev. Catherine Onwioduokit said, "Don't deceive yourself to think that politics will produce all the answers. What is going to bring a change in this season are women who are way ahead of their political happenings, but key into the spirit to hear what God is saying and they obey those illogical instructions God gives them". She advised the women to manage their pains well for larger productivity.
On hand was Dayo Benjamin-Laniyi to compere the event. The conference also featured several musical and comedy artistes. Such as; Sinach, Frank Edwards, Nikki Laoye, Tim Godfrey and the Xtreme Crew, Sisan, Sounds of Heaven and the Psalmists, Voices -in- Zion (the resident choir), and MC Shem. To encourage the participants, Ayo Megbogbe of 'No Left Overs' shared her moin-moin catering business success story, which started with One Thousand Naira (N1, 000) and grew to a multi-million naira business.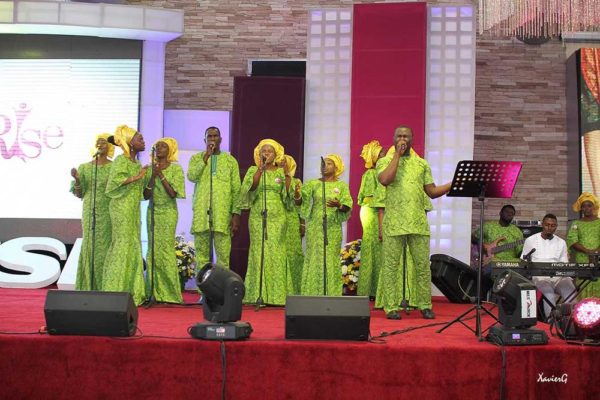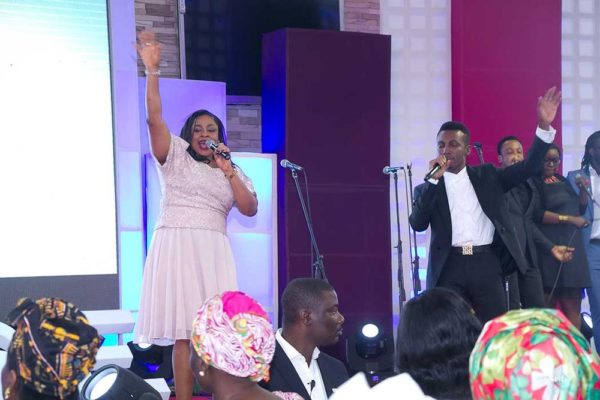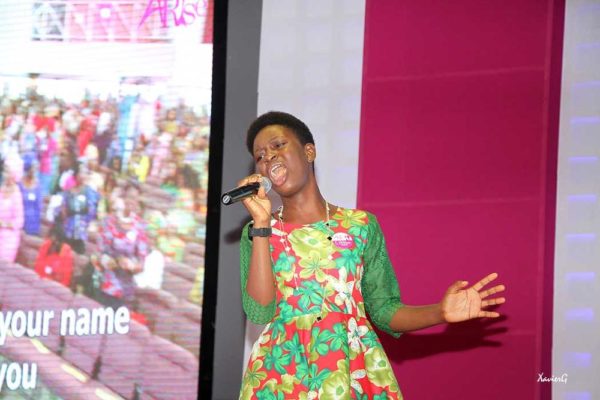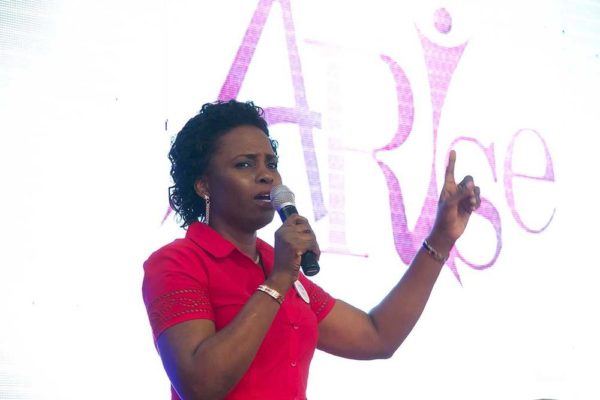 In addition, there was free medical talk/screening during the conference for Cervical Cancer screening, Blood Sugar level, Blood Pressure, Skin Care Consultation, Hepatitis, Tuberculosis, Meningitis and Free Dialysis Treatment. Attendance to the event was free with free shuttle buses from various locations in different part of Lagos which connveyed attendees to the conference.
_________________________________________________________________________________________________
Sponsored Content