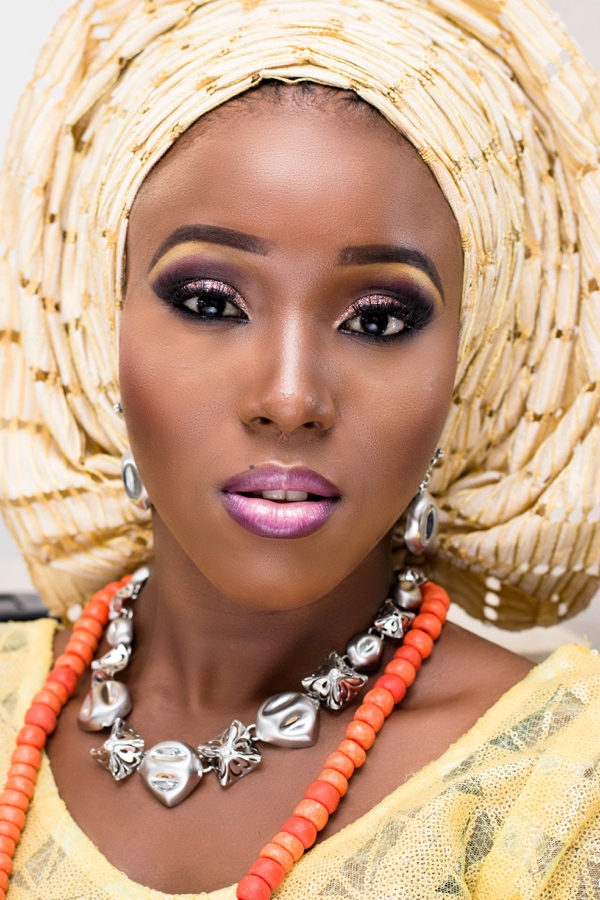 Bellevous Makeovers is taking over in this BN Bridal Beauty feature today!
Commenting on the evolution of new and exotic head ties, Rasheedat, head MUA at Bellevous Makeovers says,
"Some of our numerous clients prefer unique head ties which defines their facial shape, while some other clientele prefer the conventional designs to give them their desired 'look'.

Going forward, We at Bellevous Makeovers have decided to name our different type of head-ties according to our everyday client preferred style."
She also adds some white wedding beauty looks to the mix.
Be inspired!
***
Apeke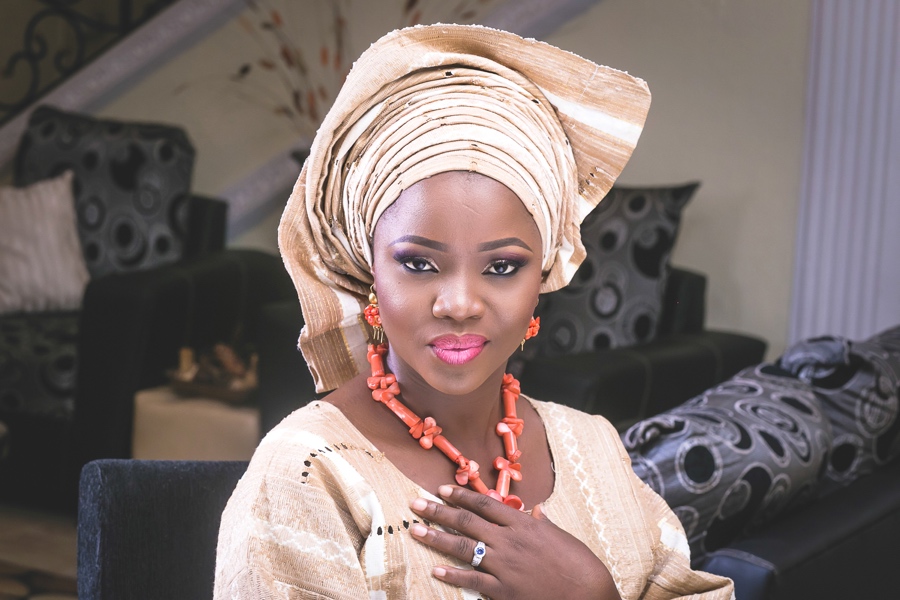 "The first style we will be introducing is APEKE. It takes someone with courage, style and desire for uncommon beauty to pull this off. APEKE is way different from the conventional round shaped head-tie. The artistic concept here is that the hand (fan) of the head tie does not stop at the back and it gives an uncommon perspective view of the beautiful work of art.
The name APEKE is my beautiful mother's name and she gave life to the Aso-Oke used for this presentation. On a very beautiful lighter note, the Aso Oke used in this presentation is the same Aso-Oke she tied during my naming ceremony many years ago.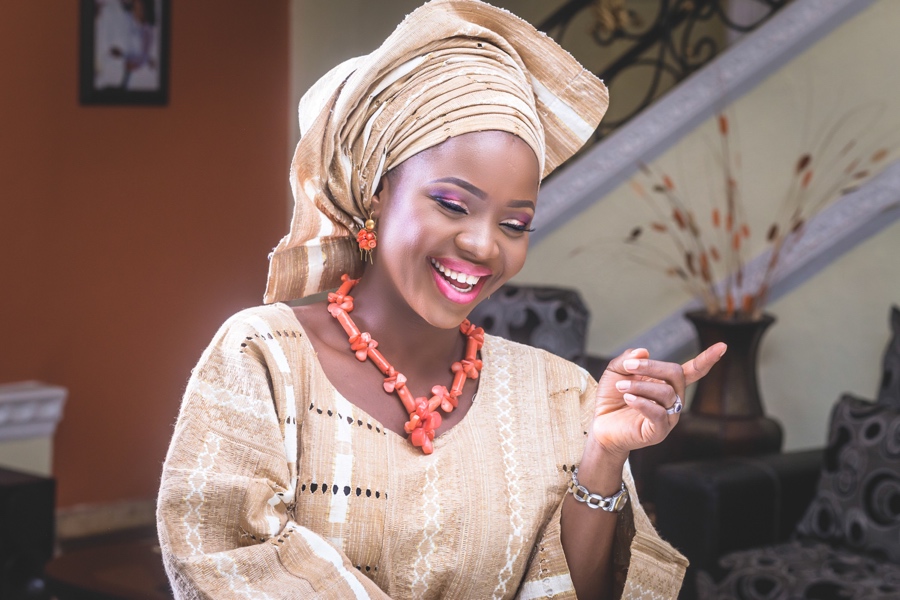 Olori Ajoke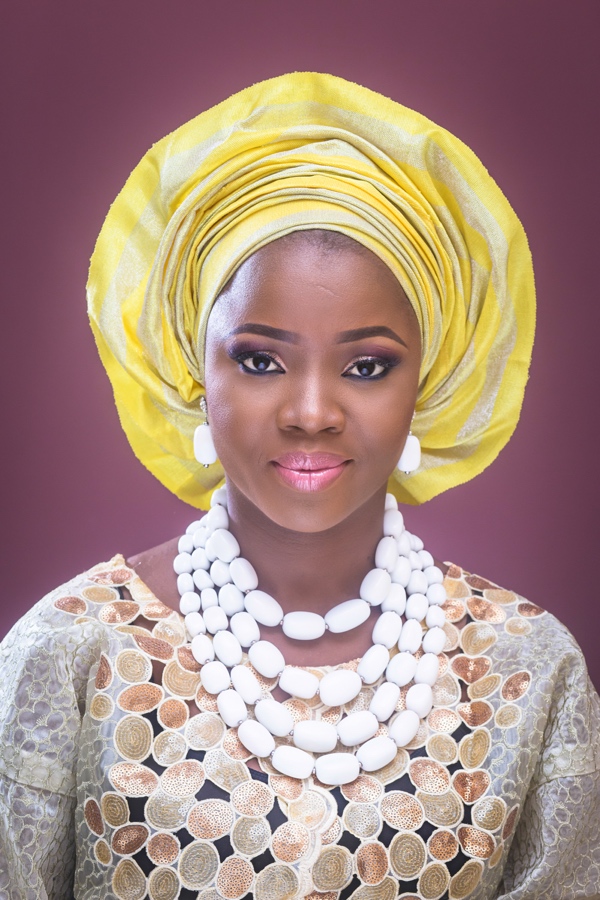 Our next style to be introduced is OLORI AJOKE; this is named after our number one client who happenes to be my sister. Through it all she has supported our quest to be one of the best players in the game. The head-tie fits and complements the oval shaped face as you can see in the presentation. Also the beauty that oozes out of OLORI AJOKE is magnificently satisfying.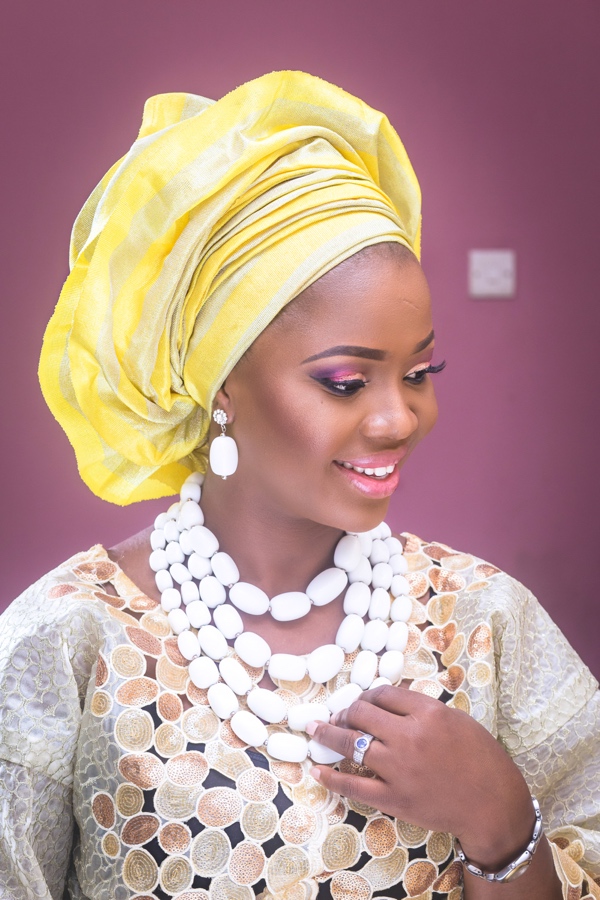 Oluremi Williams
Our next style is OLUREMI WILLIAMS.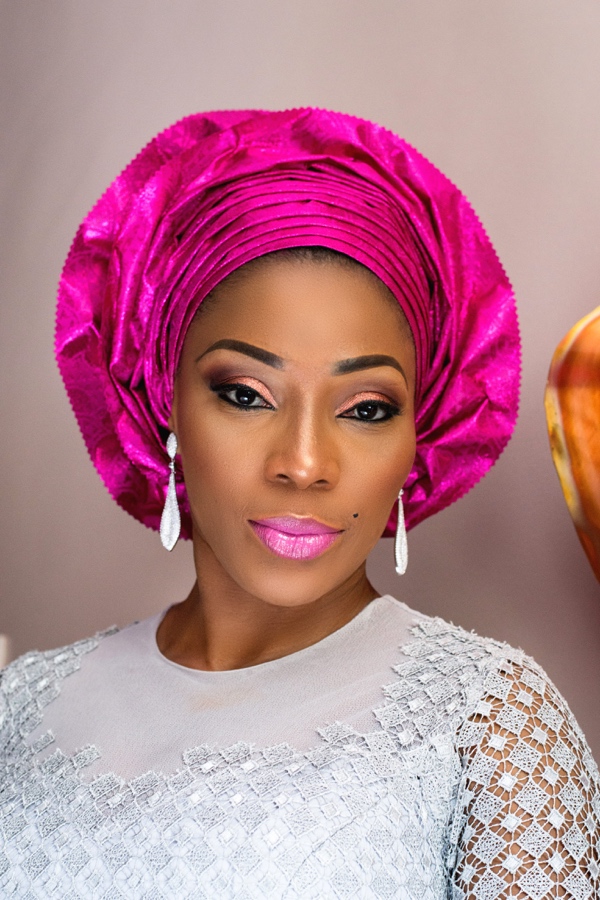 Oluremi Williams stuns in all ways and she loves layers on her head-tie with a unique round definite shape. Oluremi Williams as an artistic concept is for the more conventional round faces.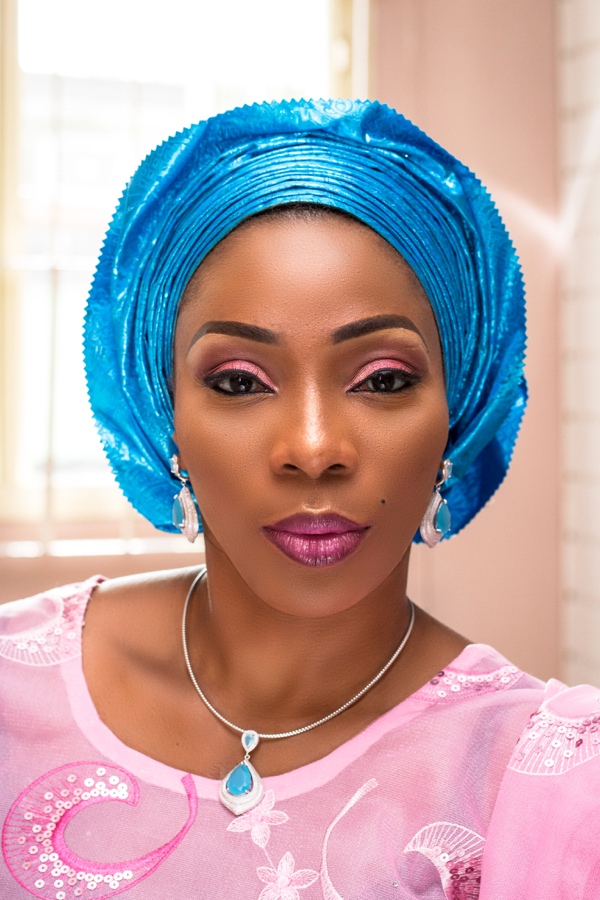 Iya Afin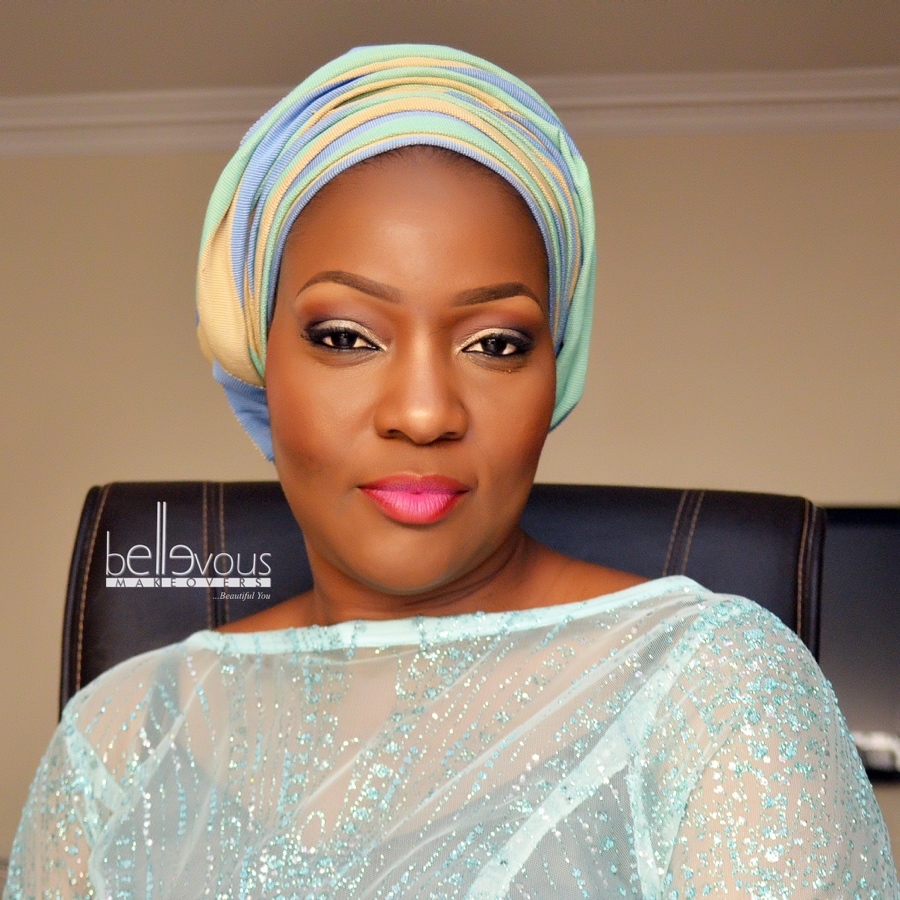 The last style we will be introducing is IYA AFIN. This concept is from one of our biggest clients, who at all times is modest and she worked with us to design this. She can't be seen with any head-tie bigger than the one in the presentation. The modest style of IYA AFIN is for the cool and calm.
Barbie
This look is way different from our regular type of makeup; we wanted something different and extra ordinary at the same time.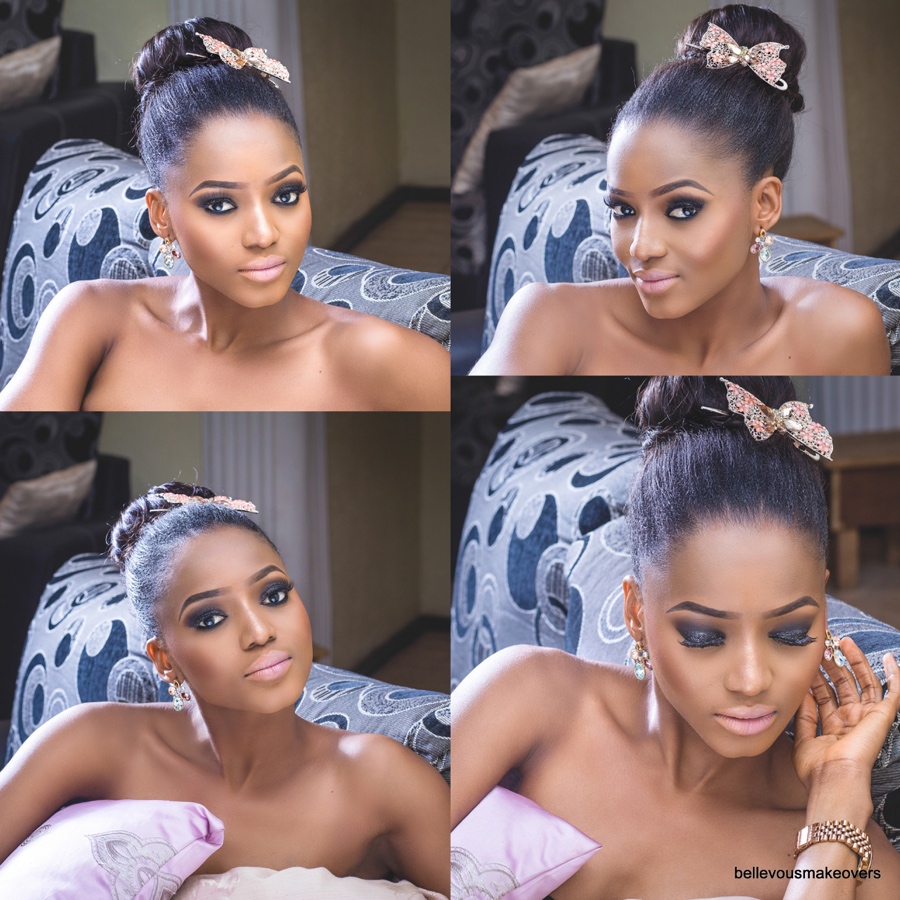 Smoky makeup is known to have either nude, pink, red or any shouting color but in this case we complemented the presentation with pale pink. We gave the face a bit of sultry effect by sculpting out the client's best features, which provided the perfect BARBIE look.
Gothic Lips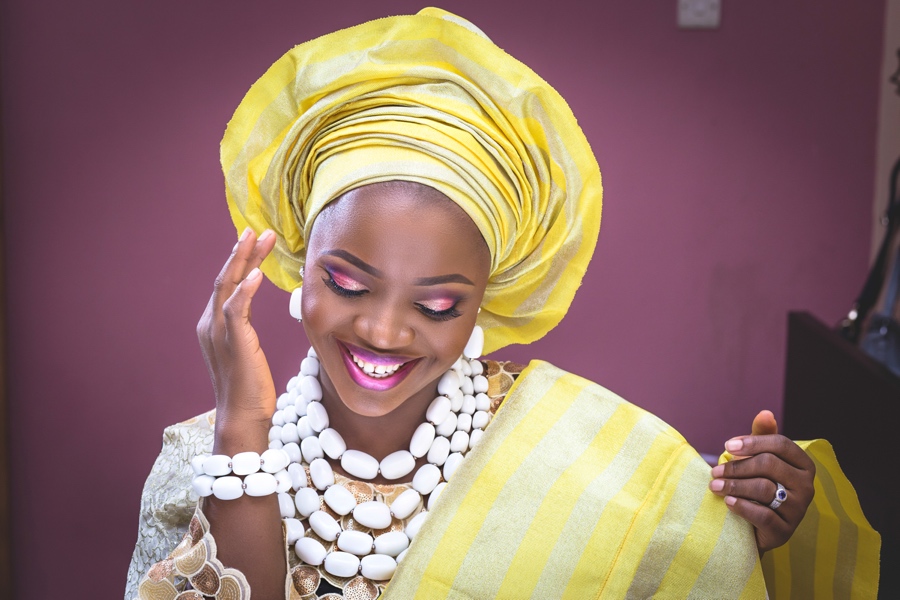 This look is for party rockers, that kind of bride who is ready to go all out and not leave any stone for her big day. The ombre effect on the lips gives the face a more glamorous effect compared to the nude lips which gives a more different effects to the face.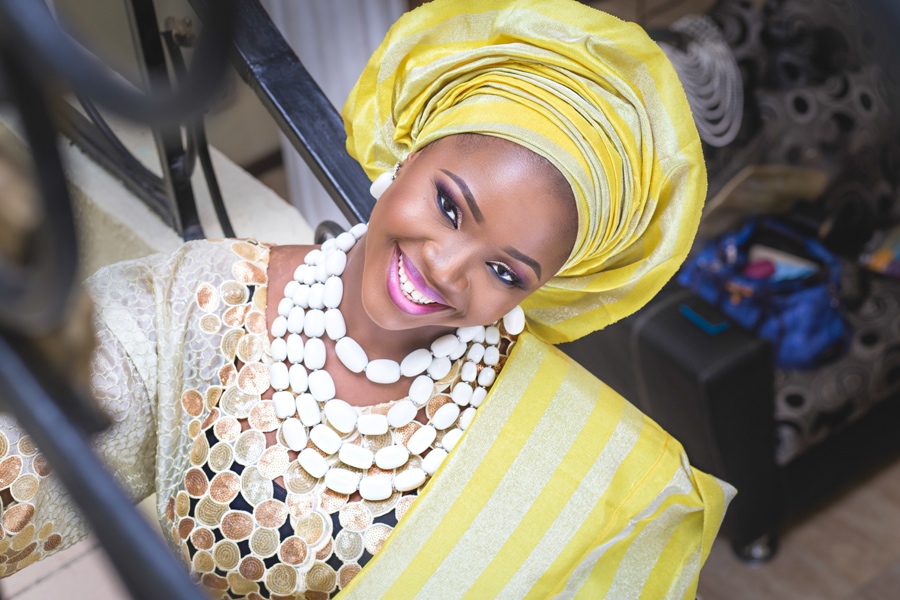 Subtle Look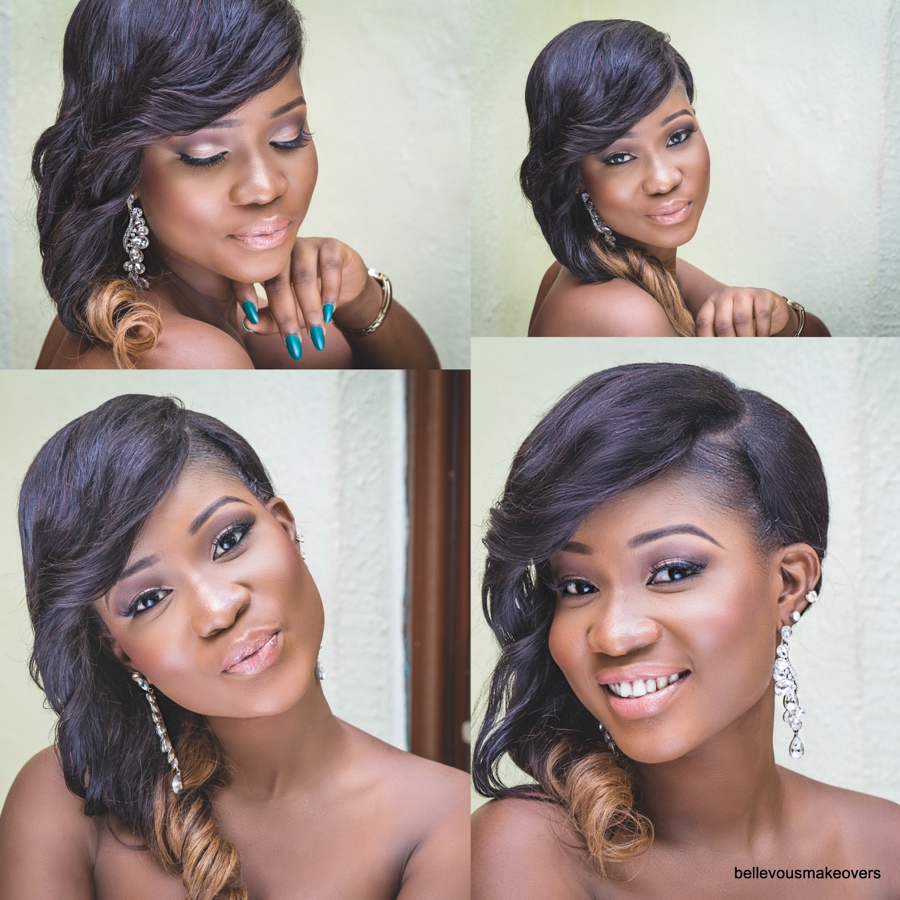 This look is for the reserved brides that want to look calm and at the same time flawless and beautiful. I played with complimentary brown tone colours both on the eyes and lips.
Avant-Garde Neckpiece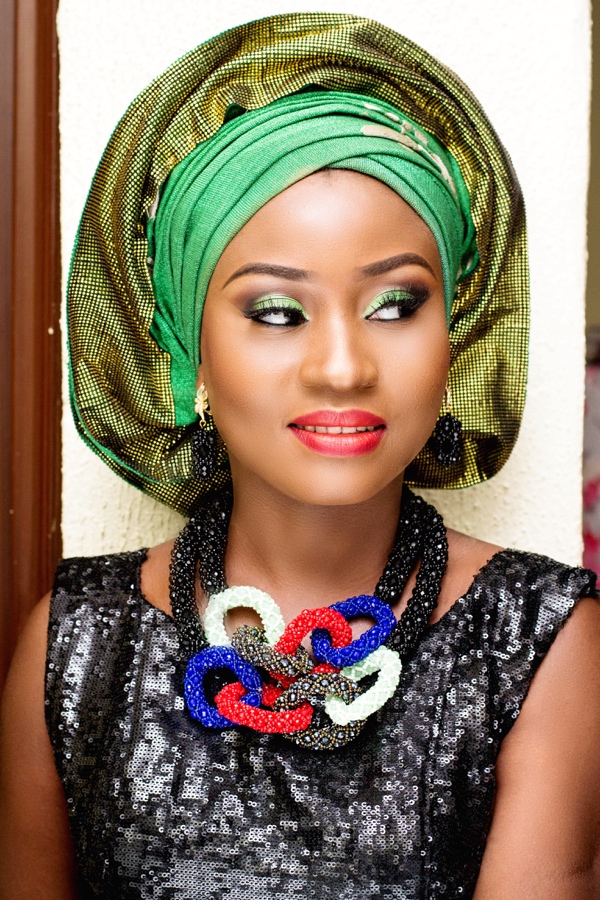 The neck piece is loud and no one would walk past it unnoticed. I choose to work with all the colours on the neck piece for a more complimentary and defining look."
***
Vendors
Makeup: Bellevous Makeovers | @bellevousmakeovers
Hair: Yusuf Saloon | 08080959626, 08037335571 – Barbie, Subtle Look
Photography
BMB Photography | @mofebamuyiwa – Apeke, Olori Ajoke, Barbie, Subtle Look, Gothic Lips
Bellevous Makeup Studio | @bellevousmakeovers – Oluremi Williams, Iya Afin, Avant Garde, Oluremi Williams, Other Looks
Aso Oke
Molbaks Alasooke | @molbalks_alasooke – Red Aso oke, Green Aso oke
Herbee | @herbeesucre
Beads
Geebalo | @geebalo – Avant-garde Necklace, Peach and Black
Bimmms24 | @Bimmms24 – Coral White Beads