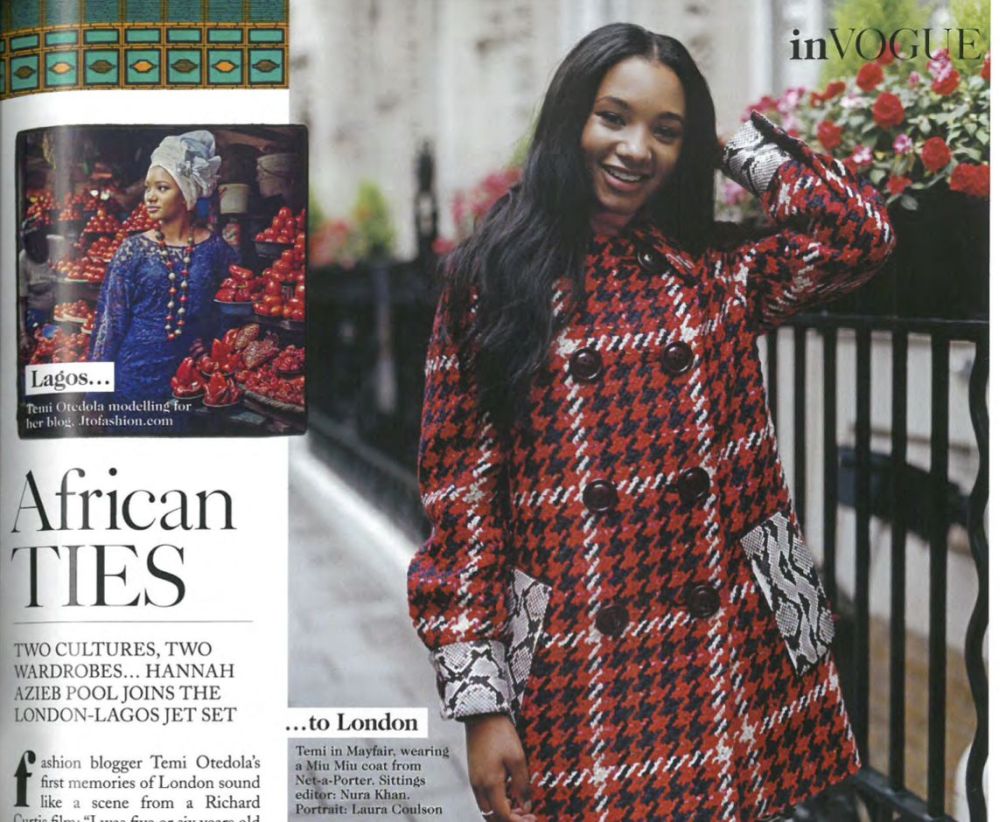 The world is constantly evolving into a global village and the fashion industry has played a monumental part in that evolution.
To show how the African fashion industry and the culture of fashion in the UK blends together, British Vogue has featured 2 fashionable Nigerian personalities that are prominent members of "London-Lagos Jet Set" club – Temi Otedola and Florence Otedola a.k.a DJ Cuppy.
In their December 2015 issue, the fashion magazine explores the link between the two cultures, featuring the young Nigerians who have grown up living both in London and Lagos in an article in an article titled "African Ties".
Dressed in fab fashion – Vlisco, Miu Miu, Nura Khan and more, we see the sisters looking amazing with a few quotes for the issue. They talk on living in Lagos & London as well as the Nigerian fashion that they love to wear.
The issue also has quotes from prominent Nigerian designers, Folake Folarin-Coker of Tiffany Amber, Lisa Folawiyo & Lanre DaSilva-Ajayi as well as photos of pieces from their recent collections.
To see more, check out the December issue of British Vogue.