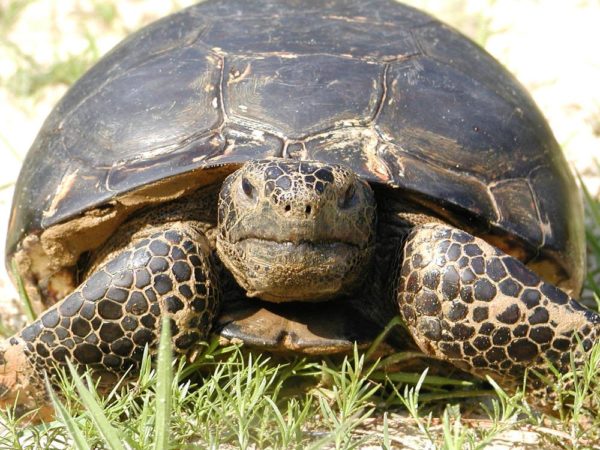 Do you believe in magical creatures? Well, Nasim Aliu, leader of a notorious armed robbery gang in Kogi State does. He and his magical tortoise were recently arrested by Kogi police.
According to Daily Sun, after the arrest, Aliu confessed that that he got his power from a magical tortoise, with which he used to execute his armed robbery operations.
"Yes, I am a leader of a robbery gang which robbed on major highways in Kogi and Edo States, we had operated for more than 12 times Successfully without being caught and the success of these robberies was as a result of the protection of this tortoise. Anytime I wanted to go for robbery operation, I would consult the tortoise who will tell me whether the robbery would be successful or not. After saying some incantation to it, the tortoise would speak and tell me to go or not to go.

In serious operation, I would hang the tortoise on my chest, covering it with my shirt and anytime I did that ,it helped to protect me from bullets. No enemy's bullets can hit me any time I hang it on my chest," he said.
Staring sadly his tortoise while in police custody, Aliu further stated,  "but you my great magical tortoise, you failed to tell me that the police were around the corner of my house, you failed to speak and you failed to give your usual signs… It is now that I believe this adage 'every day for the thief, one day for the owner.'"
Commenting on the arrest, state Commissioner of Police, Emmanuel Ojukwu said Aliu and his gang members had been terrorising innocent motorists for a long time, saying they specialised in robbing along Lokoja/ Okene, and Okene/Auchi/ Benin high ways.
Photo Credit: www.fws.gov