With beautiful and talented women from over 100 countries, the Miss World 2015 competition has officially kicked off!
There was an opening ceremony last night which featured a glittering parade of nations, a welcome dinner for all of the contestants, a dazzling firework display, and – believe it or not – a night of dancing to EDM music, to initiate the commencement of the competition.
This year the competition is being held in Sanya, China and the finale will hold on Saturday, December 19 at the Beauty Crown Grand Theatre.
As always BN will be bringing you all the updates from the competition but first, here's a chance to meet ALL the African beauty queens who will be competing for the Miss World crown this year.
***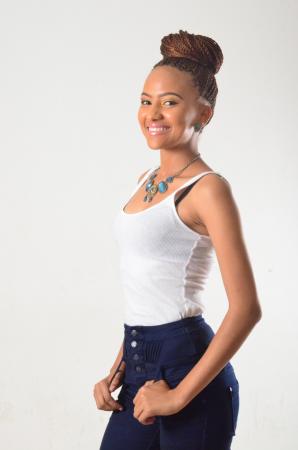 Botswana
Name: Seneo Bambino Mabangano
Age: 19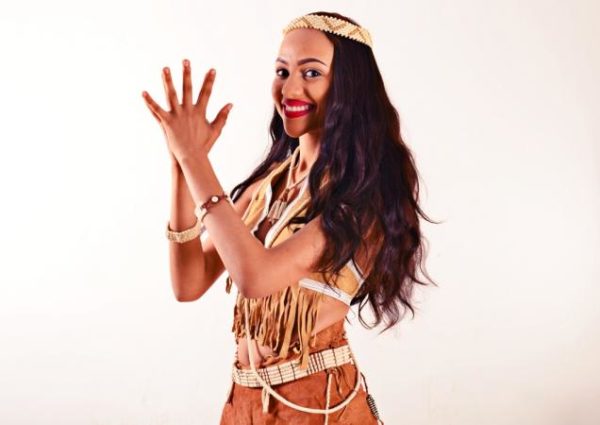 Bio
Seneo is an artist from the village of Mmadinare. Currently studying in the capital Gabarone, she is in her first year at the Limkokwing University of Creativity honing her talents. Once graduated she aspires to set up a children's foundation and art centre, focusing on promoting Botswana art and nurturing home-grown talent. Aside from her love of art, Seneo enjoys playing table tennis and chess, and practicing her photography.  When it comes to music, Seneo prefers to listen to pop and gospel music, and her favourite food is the traditional Setswana cuisine available back home.
Introduction Video
---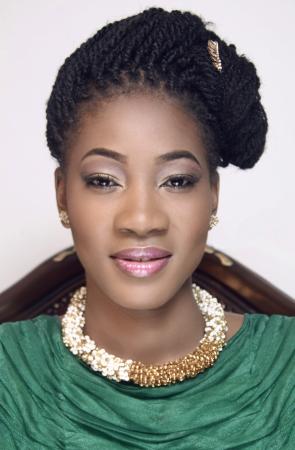 Cameroon
Name: Jessica Ngoua Nseme
Age: 25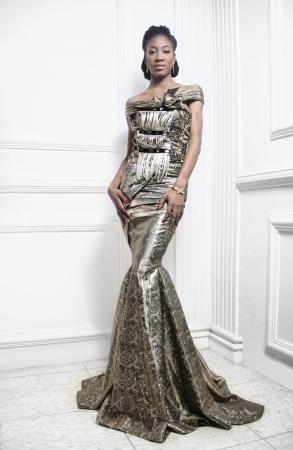 Bio
Jessica was born and raised in Douala City, Cameroon's largest city, situated on the coast. Currently working towards a Master's degree in Advertising & Event Communication, Jessica aspires to work in the advertising and events sector, specifically utilising her artistic skills in graphic design. In her spare time she likes to cook pastries, she enjoys reading, and she is a skilled guitarist. Her favourite book is Betty Mamhoody's Jamais Sans Ma Fille, and her favourite dish is Ekwan, (grated cocoyam) Cameroon's national dish.
Introduction Video
---
Cote-D'Ivoire
Name: Andrea N'Guessan
Age: 23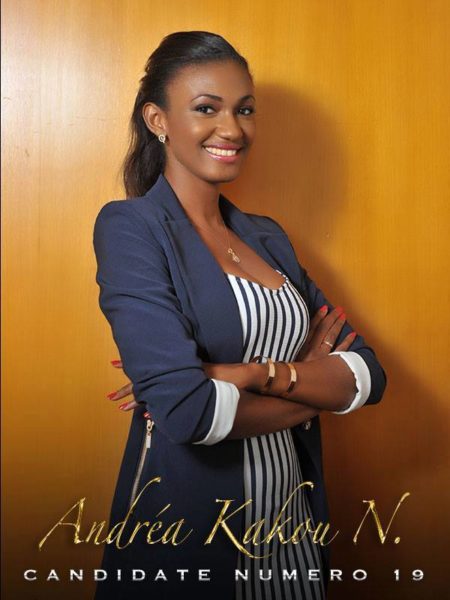 Bio
Andrea is a student from the Côte D'Ivoire capital Abidjan. Currently enrolled on a Marketing degree, Andrea has ambitions of finishing her MBA, get experience and then start her own company, but above all enjoy her work. Born in Bouaké, she comes from a big loving family (which includes her pet poodle!), and describes herself as 'open minded, strong… a decision maker'. Her interests include gymnastics, writing and reading, and she enjoys listening to RnB, pop and Christian music. Her favourite cuisine is rice and Djoumble, a native sauce to the region.
Introduction Video
---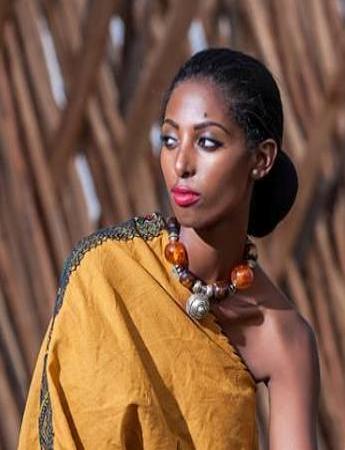 Ethiopia
Name: Kisanet Teklehaimanot
Age: 21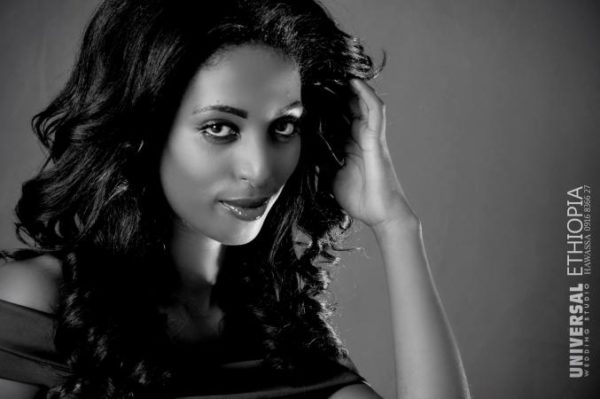 Bio
Kisanet was born and raised in Adigrat, a town in the Tigray Region of Northern Ethiopia. A Computer Science graduate, Kisanet loves technology, but she is even more interested in the fashion world and hopes to one day become a renowned fashion designer. Having worked closely with several Ethiopian Designers, she thinks she has what it takes to be successful. In her spare time, Kisanet is an avid reader, she likes to listen to a lot of blues and classical music, and she is a big fan of traditional Ethiopian culture, from its cuisine (especially Shiro) to its music and dancing.
---

Gabon
Name: Reine Ngotala Obiang
Age: 18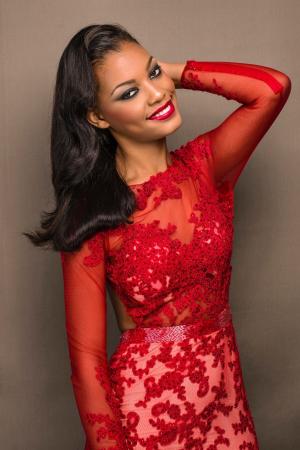 Bio
Reine is a student living in Gabon's capital city of Libreville. Born and raised in the city, Reine is studying Oil Economics at university, with the ambition of working in the growing sector within her country. Enjoying many traditional aspects of her society, Reine loves to perform indigenous dances, local music and her favourite dish is Poullet Nyemboue, chicken in a traditional Nyemboue sauce. In her spare time Reine likes to read, to exercise, and to keep up to date with the latest technology. Reine is looking forward to learning about other cultures at Miss World.
Introduction Video
---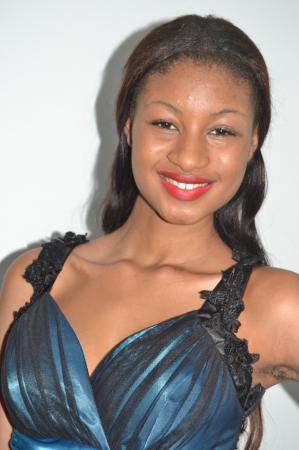 Guinea
Name: Mama Aissata Diallo
Age: 19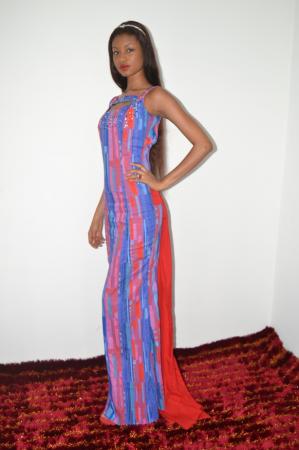 Bio
Mama Aissata is a 1st year university student hailing from the port city of Conakry, Guinea's capital. Mama has aspirations of a career utilising her biology knowledge, specifically as a biologist or a forensics officer. Aside from her studies, Mama likes to read and to travel as much as possible. She enjoys cooking, citing shrimps in spiced sauce with rice as her favourite dish. Musically, Mama notes classical music as her favourite to listen to, but she can play the Balafon (African Xylophone) and is adept at certain African dances.
Introduction Video
---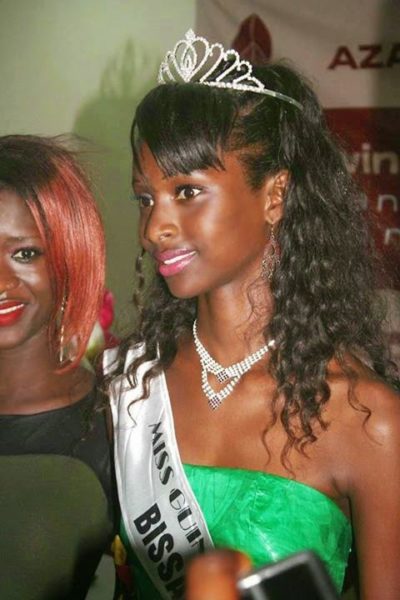 Guinea-Bissau
Name: Laila Elewar Da Costa
Age: 18
Bio
Born in Portugal, raised in Guinea Bissau, 18 year old Laila is currently an Accountancy student, who aspires to start her own company in the future, using her passion and experience in the fashion world to create a modeling agency. In her spare time Laila likes to spend time with her friends, and she enjoys Gumbe music, a traditional Bissau Guinean genre. She appreciates her nation's culture, and is a skilled dancer and musician in her country's traditional styles.  Aside from her big family, Laila lives with her pet dog.
---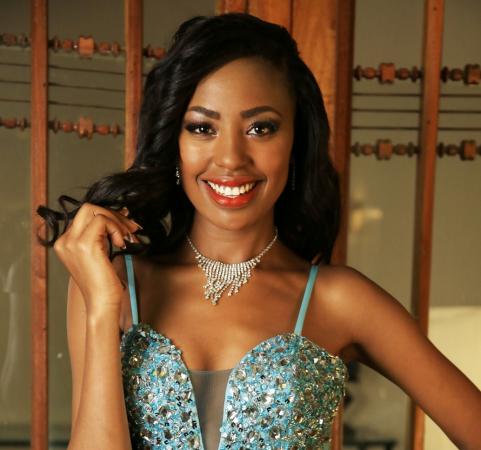 Kenya
Name: Charity Njeri Mwangi
Age: 23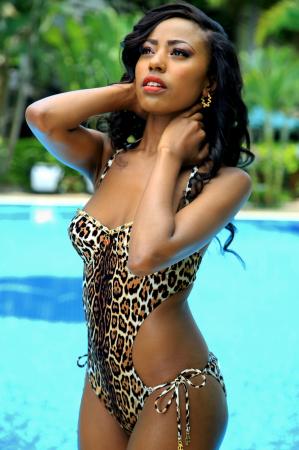 Bio
Charity was born and raised on her family's farm in Kiambu County, just to the North of Nairobi. A final year Public Health student, she says she wants to be a powerful and influential woman, and an inspiration to many. A professional dancer at 18 and the owner of a travel company at 20, Charity is ambitious and knows how to pursue her dreams, aspiring to greater success in the future. Charity loves adventures, solving puzzles and dancing. An avid reader, she cites Nigerian novelist Chinua Achebe and motivational speaker Robert Kiyasaki as her favourite authors. Her favourite dish is rice with marinated chicken.
Introduction Video
---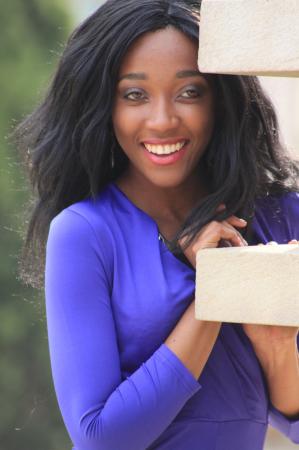 Lesotho
Name: Relebohile Mamaphathe Kobeli
Age: 19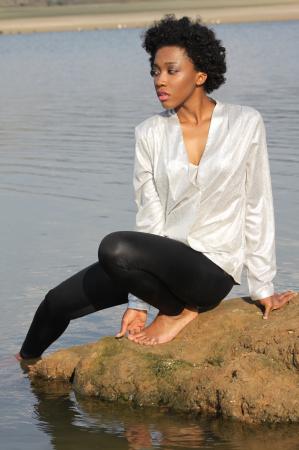 Bio
Relebohile hails from a small rural village on the outskirts of the capital city. A Geography & Environmental Management student, she hopes to make a difference in the future, improving environmental conditions and introducing sustainable projects within her community. When not studying, Relebohile enjoys a variety of pursuits, including kayaking, abseiling, netball and needlework to name a few. When it comes to literature, nothing beats a classic fairytale, and Indian cuisine is a firm favourite alongside seafood dishes.
---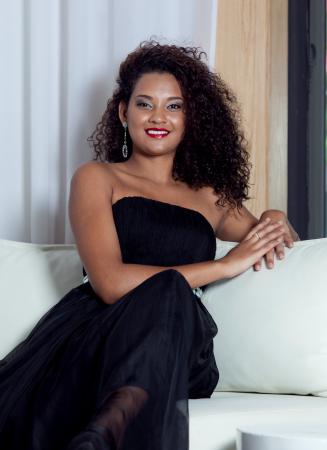 Mauritius
Name: Aureilla Begue
Age: 21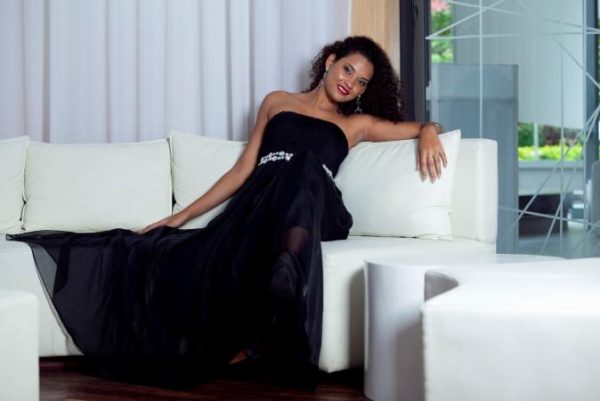 Bio
Aurellia describes herself as 'creative, caring, and always willing to help'. Born and raised in Mauritius, she currently works as a travel consultant and loves the tourism industry, with designs to open her own business in the future after travelling the world as an air hostess. She is also a passionate dancer, enjoying an array of styles, from salsa to dancehall, Latin to Mauritian Sega. In her spare time Aurellia donates her time to the Mouvement D'aide a la Maternite (MAM) organisation, which supports pregnant adolescents. Her hobbies include basketball, Zumba and travel, and she enjoys Thai cuisine.
Introduction Video
---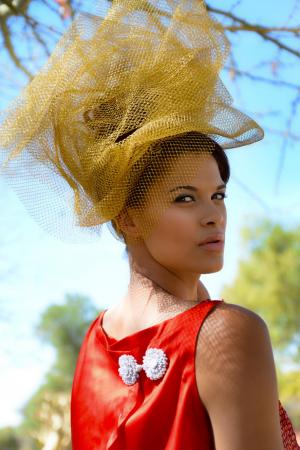 Namibia
Name: Steffi Van Wyk
Age: 24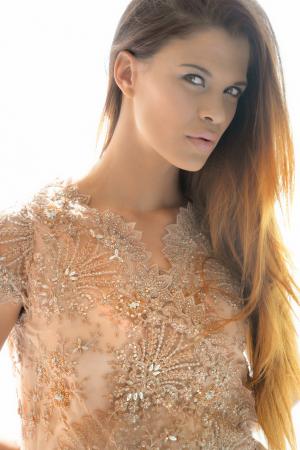 Bio
Steffi is a sports fanatic hailing from Windhoek, Namibia's capital. For most of her life she has played a variety of sports at a competitive level, and is most proud of her 100m hurdles national senior record, which she has held since 2012. A Sports Science & Management graduate, she hopes to further her education to become a qualified biokineticist to help athletes with their rehabilitation. When not on the sports field, Steffi enjoys cooking, photography, spending time at her parent's ranch, and watching sports, especially the Namibian Rugby team whom her brother plays for!
Introduction Video
---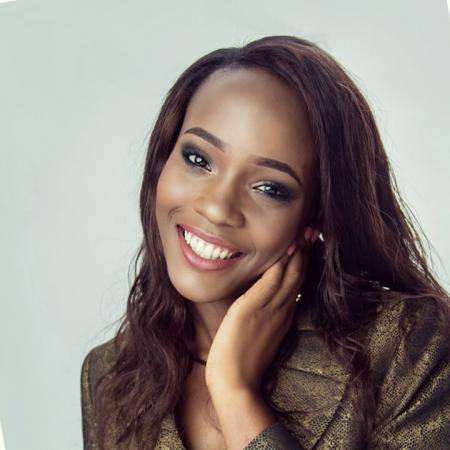 Nigeria
Name: Unoaku Anyadike
Age: 21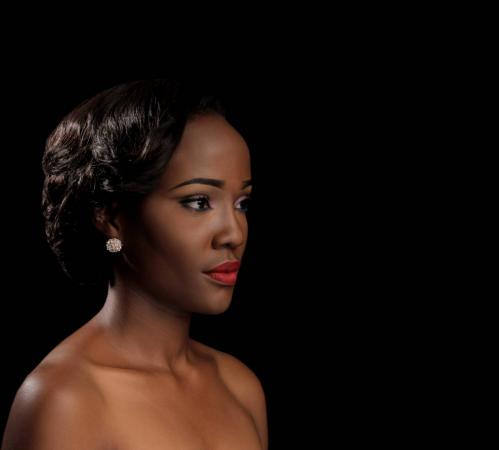 Bio
Unoaku hails from Ilé-Ifẹ̀, an ancient city in the South West of Nigeria (Editor's Note: she is actually from Ekwulobia, Aguata in Anambra State). Born and raised there (in Ile Ife), Unoaku is passionate about caring for children and is in her final year studying Psychology at the University of Ibadan, with the ambition of a career as a child developmental psychologist. She has also been an active member of the Ace5 Initiative for the past 3 years, a charity working with children from impoverished homes. In her spare time Unoaku likes to cook, to play tennis and to listen to music, citing hip hop and RnB as her favourite genres. Her favourite food dish is fried rice with chicken and plantain.
Introduction Video
---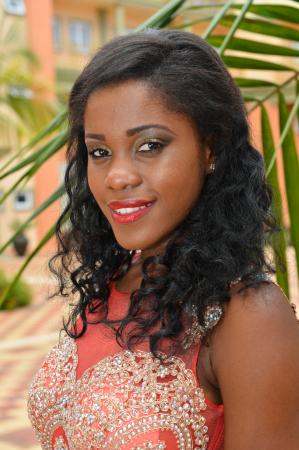 Seychelles
Name: Linne Freminot
Age: 22
Bio
Linne is a meteorological technician from the Mahé island in the Seychelles. Picking up her qualifications at the Nairobi Meteorological Institute, Linne hopes to further her knowledge and progress to become a fully fledged meteorologist. Aside from the weather, Linne is a very active person, enjoying a variety of pursuits from hiking to martial arts, and she loves to partake in traditional dance and music, skilled at playing the guitar, drums and the Sega (a Creol dance). Musically, Beyonce is Linne's idol, and if she is reading a book, most likely it will be a Mills & Boon romance novel.
Introduction Video
---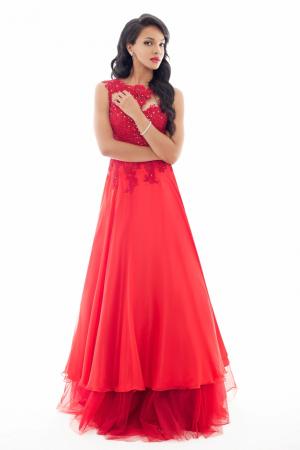 South Africa
Name: Liesl Laurie
Age: 24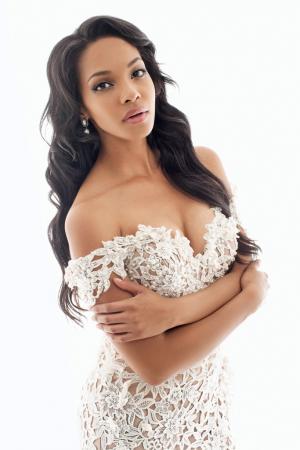 Bio
Liesl was born and raised in Eldorado Park, Johannesburg. A  General Accounting & Human Resource Management graduate, she has aspirations of a career as a radio host, and has already began working towards that goal. However, she is currently working full time as Miss South Africa and continuing her modelling work. In her spare time she likes to bake, to dance and to play board games with her family and friends. When it comes to food, she adores her mother's Mutlan curry with rice, sweet potato and sweet corn, and her favourite book is Zelda la Grange's Good Morning Mr Mandela.
Introduction Video
---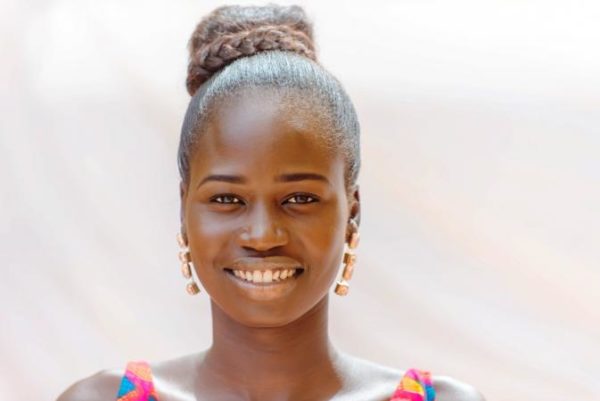 South Sudan
Name: Ajah Deng
Age: 22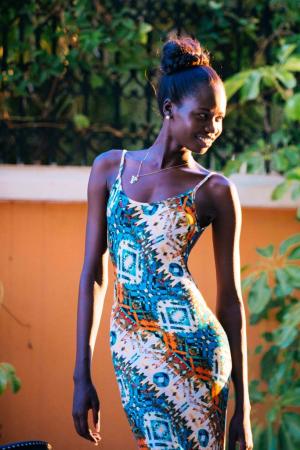 Bio
Ajah describes herself as 'loyal, courageous and friendly.' Born in Ethiopia, she grew up in Kenya and South Sudan, and is now a citizen of the world's youngest nation. A PR officer, she aims to branch into accounting, and would love to work for an international banking organisation in the future. Sporty, Ajah enjoys playing basketball, netball and volleyball, she is a skilled acrobat, and she is a keen dancer. Recently she modelled for Doreen Mashika Zanzibar, and was the face of their campaign. Ajah is an avid reader and her favourite book is Ben Carson'sThink Big.
Introduction Video
---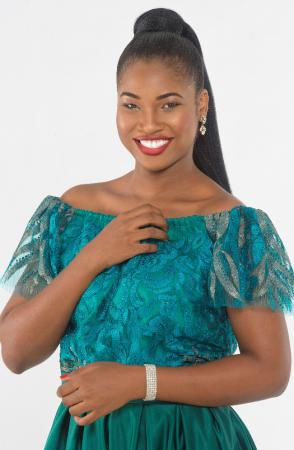 Tanzania
Name: Lilian Kamazima
Age: 19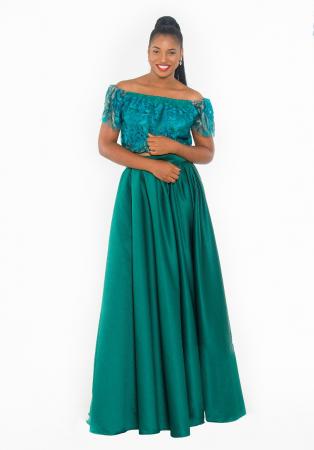 Bio
Lilian describes herself as "very patient and hardworking… someone who likes a challenge." A college student, Lilian has aspirations of a life in service to her nation, studying International Relations before a career in diplomacy, promoting and building her nation's international relations. She also enjoys volunteering at local orphanages, teaching and providing care. In her spare time Lilian likes to sing, to dance and to cook. She enjoys traditional Tanzanian culture and loves spending time with her family. Her favourite books are The Hunger Games trilogy.
Introduction Video
---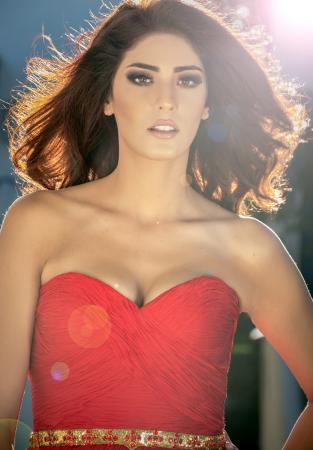 Tunisia
Name: Maroua Heni
Age: 24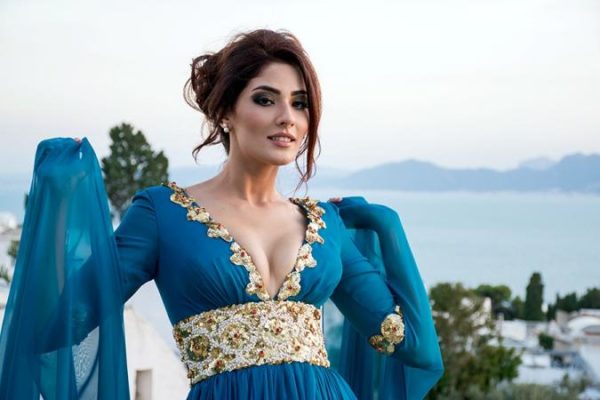 Bio
Maroua is a model from Sidi Bouzid, a city in the centre of the country. After studying Design and Architecture at university, Maroua has refocused on the world of fashion and beauty, working as a model and also taking on acting work when she can. She hopes to start her own modelling agency in the future. In her spare time she enjoys keeping fit, travelling the globe and dancing, specifically salsa, belly dance and hip hop. When it comes to food, Maroua delights in fresh fruits, especially bananas, and her favourite book is the French novel Le nouveau savoir-aimer by Paul Reboux.
Introduction Video
---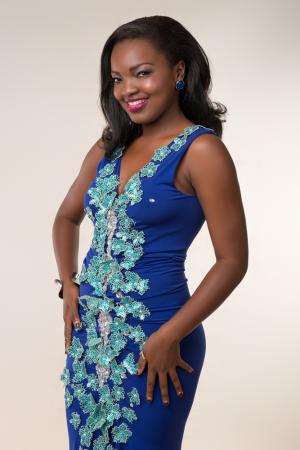 Uganda
Name: Zahara Nakiyaga
Age: 23
Bio
Zahara is a student, growing up in the Wakiso district, north of Kampala. Describing herself as 'Honest, caring and a loving person', Zahara is a Development Studies graduate who cares deeply about her countries future, and aspires to lead her people as an influential development consultant, creating strategies to improve her community and nation at large. In her spare time Zahara loves to travel and meet new people, she enjoys dancing, and her favourite sport is football. Her favourite book is Peter Abraham's Mine Boy, and she prefers listening to jazz and zouk music.
---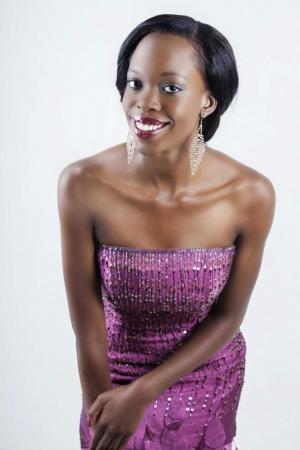 Zambia
Name: Michelo Malambo
Age: 24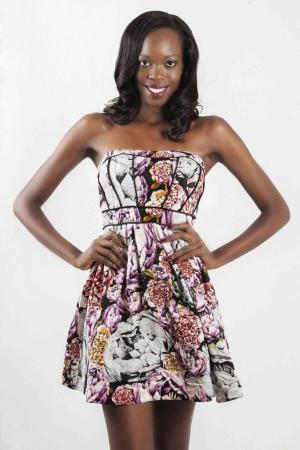 Bio
Michelo is the founder of 'Michie & Friends Foundation for Children', a non-profit organisation providing assistance to vulnerable children in the community of Lusaka, where she was born. Her aspirations are to continue to grow her foundation to help more people, and also to operate a successful talent company, to bring success to her nation. In her spare time, Michelo's interests span across arts, culture, and sports, from cooking to playing soccer, and she is currently teaching herself to play the guitar. Her favourite book is Maya Angelou's autobiography, and her music tastes cover hip hop, Afro jazz, RnB, and pop.
---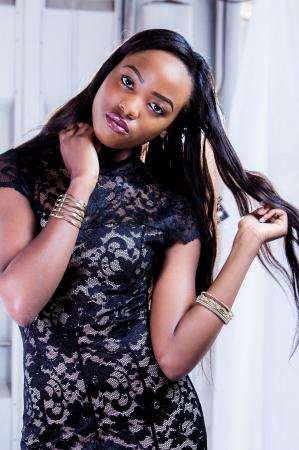 Zimbabwe
Name: Annie-Grace Farayi Mutambu
Age: 19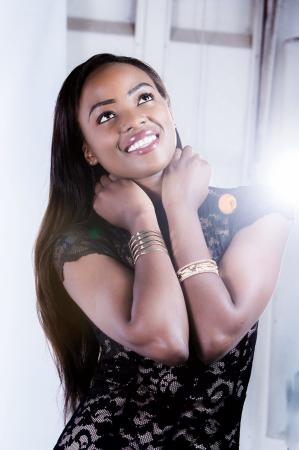 Bio
Annie-Grace was born and raised in the capital city of Harare, where she is currently a student. Describing herself as 'a determined young lady', she has ambitions of a career as a chartered accountant, hoping to complete her ACCA course in the near future, paving the way for her future success. Aside from accounting, Annie-Grace is an active individual, citing tennis, basketball and swimming as her favourite sports, with singing, poetry and dance artistic pursuits of hers. Musically, Annie-Grace likes to listen to RnB and dancehall, and her favourite food is pizza.
Introduction Video
***
There are a total of 19 African countries participating this year out of the 120 for the Miss World crown. Some African countries missing this year are Angola, Ghana, Chad, Togo and more.
Photo Credit: www.missworld.com