Hello style lovers!
We've got another edition of BN Collection to Closet for you! This is our regular style feature where we show love to our African designers by shining a light on those who #BuyAfrican.
Today, we are looking at one of our favourite On Air Personalities – Kaylah Oniwo in womenswear brand, AsakeOge Atelier.
Enjoy!
***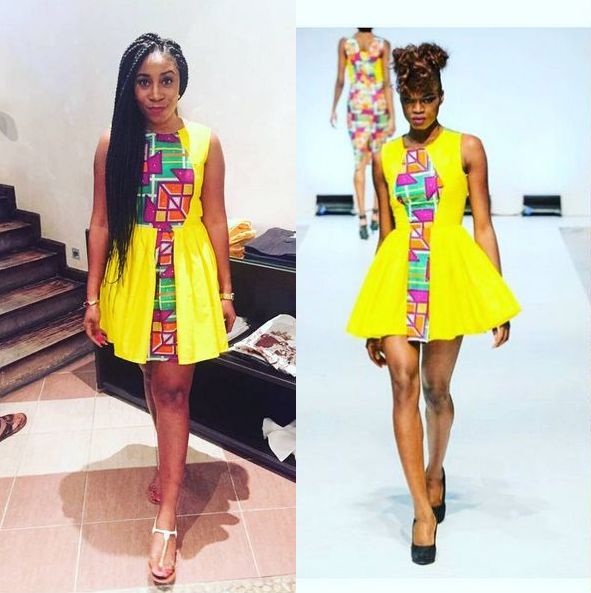 Whenever you rock a pieces from the unique fashion brand that is AsakeOge Atelier, you can be sure to make a statement!
Dating back to 2012, the womenswear brand provides avant garde and custom made pieces that accentuate the African culture through its signature pieces. One of the collections we love most is the brand's 2015 collection in collaboration with DaViva fabrics; and it looks like OAP Kaylah Oniwo loved it too!
To attend the CLAN shopping party which took place over the weekend, Kaylah wore the fashion brand's yellow skater dress from the collection, paired with white sandals and a cute black sling strap clutch.
She looked so cute & girly as she took selfies with celebrity friends like Tonye, and had a fun night.
See more images below;
Photo Credit: @AsakeOge | @KaylahOniwo (Instagram)