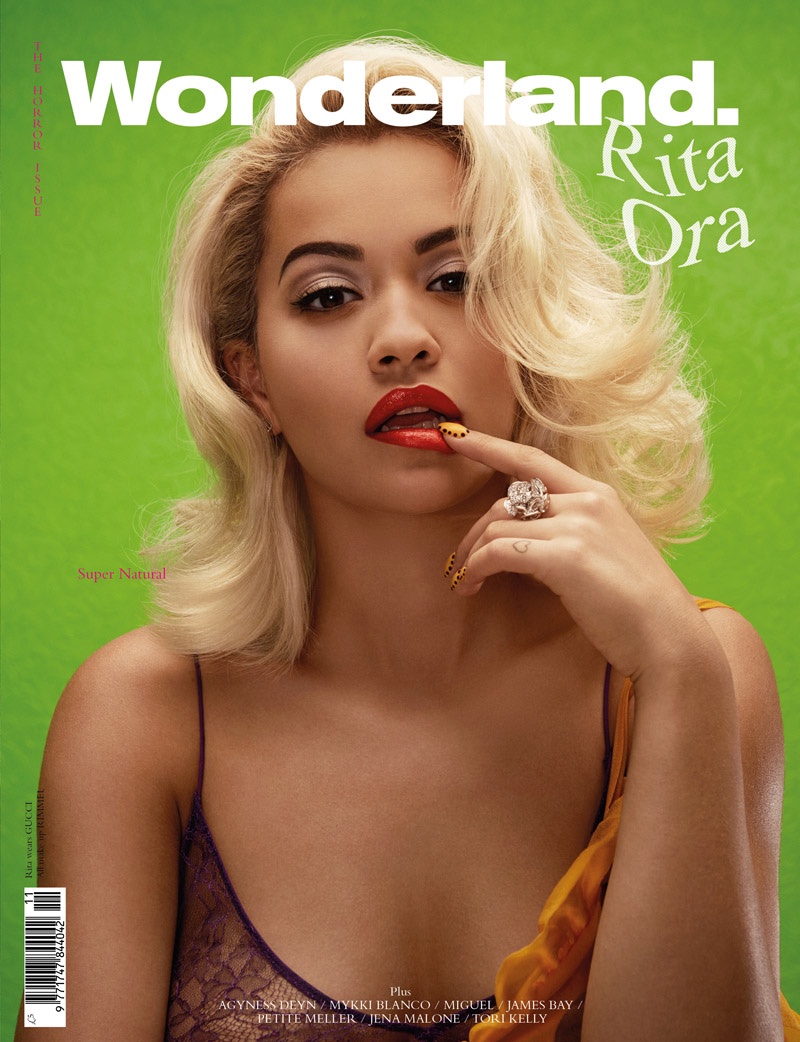 Rita Ora is the latest star to cover Wonderland Magazine, and her beauty shots for the editorial are absolutely lovely!
The British singer, who just turned 25, looked to Marilyn Monroe and other classic bombshells to channel her fabulous look which showcases retro curls, glossy red lips and flawless skin.
In her interview with the magazine, she talks about familiar topics – working on her nee album and her split from DJ and ex-boyfriend, Calvin Harris. In one of her statements, she says – "At the time I couldn't. I just wanted to crawl in my bed and die. But I got out of it the other side, I'm surviving. After "I Will Never Let You Down", I kind of saw the light at the end of the tunnel and I just wanted to change the vibe of the whole album."
"It was initially a really love-y dove-y album because that's where I was, but then I obviously didn't feel like that. I was like, 'okay, I need to get back in the studio and write some ,"thank god my friends are great" kind of music". Well, that's one way to go.
In the rest of her editorials, we see Rita posing for the camera, showing off her fabulous makeup and hair. See a few images below;
To see more and find out about Wonderland Magazine, visit their website: WonderlandMagazine.com.