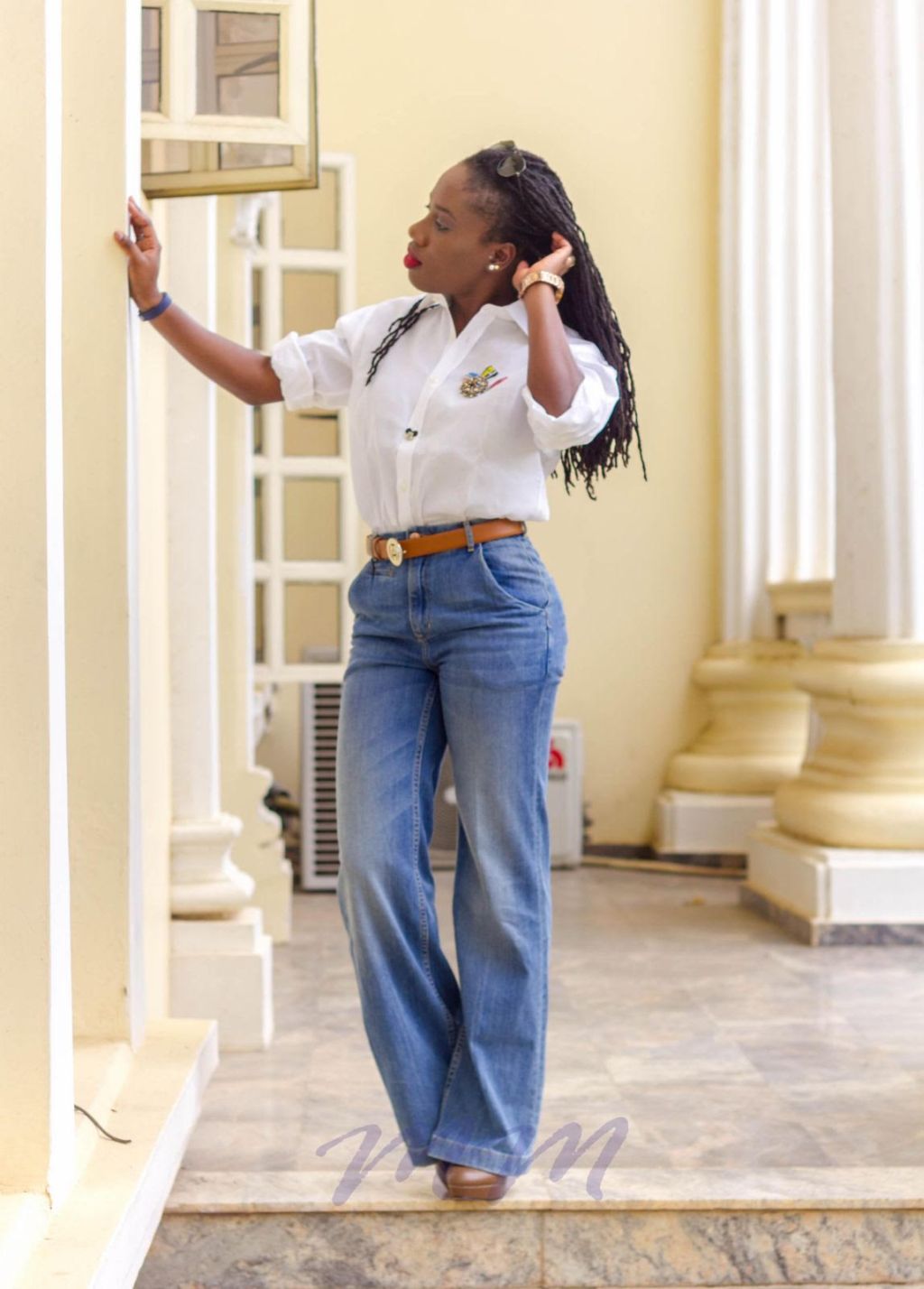 For a long while now, we have seen women embrace clothes that are quite clingy. From tops to trousers, the theme of the fashion world seemed to be all about tight clothes that fit all parts of the body.
But even though this has become a huge trend, not all women embrace it. Some other current trends have got us loving slouchy fashion because it is fashion forward with lazy efforts and great rewards.
Today, we have boyfriend jeans, mom's jeans (yes it is a thing), kimonos, oversized t-shirts, joggers/jogger pants, Dashiki, cardigans, capes, drapes and loose fitting clothes. This trend says – the slouchier the piece, the more fashionable it is.
It has been dubbed the slouchy fashion or comfortable fashion trend, and the name is very appropriate. It embraces breathable clothes, involves layered items, pieces that hang from the body and tends to hide the body shape. The trend also includes lighter & thinner fabrics that drape, rather than thick, stiff or heavy pieces.
Right now you may be wondering why people have embraced this trend. Well, in my opinion, I think it is the ease with which it is worn, and how easy it is to replicate. And yes, you can wear it too.
So today, journey with me as I explain tips on how to pull off this look and add it seamlessly into your wardrobe.
Tip 1: Do not over analyse it
Fashion is supposed to be fun and a reflection of your personal style. You have got to have fun with it.
Look at it from this angle – the aim is not one of perfection because there is no perfection with slouchy fashion. Try matching pieces that would usually work well together on a regular day with something loose.
So, a crop top and a pair of skinny jeans would normally work, swap the skinny jeans with boyfriend jeans or mom's jeans – and voila!
Tip 2: Go up a size or two
Loose fitting clothes help create and achieve this look. For denims and T-shirts, going up a size or two is always a good start. If you want an all-out slouchy look, go two sizes bigger with the T-shirts or blazers.
With jackets, you are encouraged to go two sizes up. This should work just fine because you could roll up the sleeves or pull them over your shoulders to act as a cape. Joggers and palazzo pants are originally cut loose, so wearing your actual size works.
Tip 3: Mix & match loosely
Another way to try this is to take fashion risks by mismatching clothes and still making them work. Take some joggers and oversized tees or a maxi skirt and a loose crop top and match them together. The key here is, at least one piece should be big and loose. You can match them by colour, or by print…i'ts up to you.
Tip 4: Add some confidence
It takes some guts to rock this look and own it. So maybe you should pop some confidence pills before you step out lol. Don't 2nd guess your outfit choice, you look great, so step out and own the world.
Tip 5: Personalize the slouch
To be stylish is to own and represent personal style amidst fashion trends. It is not a copycat fest or a contest, but more about being comfortable in your won clothes.
Also, you have to understand your body type when trying out the slouchy trend – this is quite important for pulling off this look.
If you are apple shaped i.e: you have a bigger/wider upper body, you need to wear pieces that make the bottom half of your body look bigger than or directly proportional  to the upper body. So, slimmer cuts up and bigger cuts down.
If you are pear shaped i.e: you have a smaller/slimmer upper body, you should wear pieces that make your top half seem proportionate to the lower body. So, looser cuts up and slimmer cuts down.
If you are rectangular shaped (mostly guys) or hourglass (mostly women) i.e: you have a proportionate body structure, you can pull of the slouch look amazingly well with little or no hassle.
Big boned people can also wear slouchy fashion, but should wear slimmer cuts to avoid looking heavier than usual. With slimmer people, layering your clothes with slouchy cardigans, jackets & capes can create the illusion of loose clothing.
There's no rule against plus-sized women and men trying slouchy fashion, especially because it is easier for them to breathe in. Tightly fitted clothes can be cumbersome and might restrict movement. Whereas lighter fabrics that drape on the body tend to work & look better.
Tip 6 – You can wear it anywhere
Comfortable fashion is very diverse and can be worn anywhere from formal & business to casual & informal outings. The trick is to understand proportions and appropriate them accordingly.
If an event is themed, especially a black tie event, do not wear slouchy clothes!
You could pull of minimal slouch at the workplace by layering with cardigans or slightly oversized jackets, but definitely not joggers or sweat pants. Slouchy fashion, for the most part, works best on the weekends.
Tip 7 – Accessories help a lot
For dinner parties, you can make slouch work to your advantage by dressing it up with choice accessories. You can try cinching your waist with a tiny belt, or rocking a fitted blazer over a loose dress. Your accessories can make or mar a great slouchy look. To achieve that easy breezy appearance, play around with hats, scarves, headbands, flower pins, neck pieces, bangles, rings etc as well for extra cool points.
Tip 8: Never compromise on your shoes
Never compromise on the shoes. No matter the trend you're rocking, it is always best to put your best foot forward. You can wear heels, sneakers, gladiator sandals…there is no limit. As long as you're comfortable and are rocking your look with ease, you're good to go!
***
As fashion tends to change from season to season, with hemlines rising and falling, style myths created and demystified, never take anything too seriously. Have fun with it.
Tell me, how would you rock slouchy fashion differently? Or better still, is it a look you would be willing to try?
Photo Credits: Seyifunmi Ajanaku | Bolateethole.blogspotcom | Toomuchmusik.com | Styleismything.com | Isyberry.blogspot.com