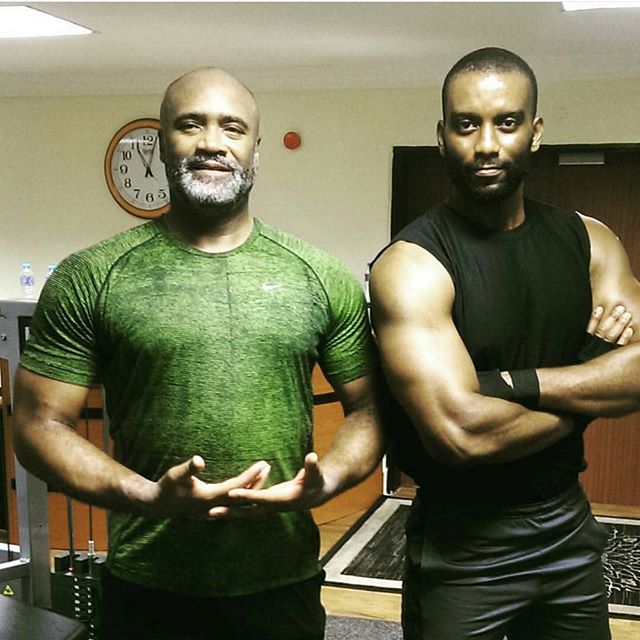 Pastor Paul Adefarasin of the House on the Rock Church is keeping his body in tip-top shape. This photo of the Pastor after a workout session with fitness expert/Gulder Ultimate Search Season 4 winner Dominic Mudabai is trending right now.
Here is what Dominic posted alongside the photo
Your life is a sum total of your thoughts… Selah.
The incredible power of a thought.
In the beginning was the logos.
In the beginning was a thought and the thought was with God and the thought was God. The same was in the beginning with God. All things were made by a thought; and without a thought was not any thing made that was made. In thought was life; and the thought was the light of men.

Thank you Metropolitan Pastor Paul Adefarasin for a wonderful message yesterday. @houseontherockchurch

A successful business brand is not a product but a thought.
Ask Jobs,Gates,Dangote
Many online have commented that the Pastor is in great shape considering that he is 52 years old.
That's what we call keeping the body and spirit in shape!
Photo Credit: Instagram – dominicwung