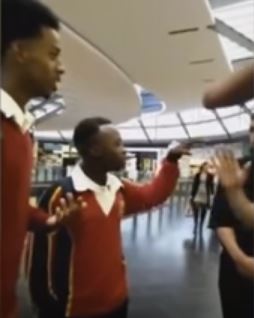 This week, shocking footage of a White employee at an Apple store in Australia, telling six black teenagers to leave, hit the Internet.
In the footage, the employee can be heard clearly, tell them staff members and security are scared they will steal something from the store, and so they should leave.
The incident occurred at Melbourne's Highpoint shopping centre on Tuesday, BBC reports. Ever since the video went viral, there has been massive outrage.
In the aftermath of the incident, Apple apologized to the teenagers via the following statement:
"Inclusion and diversity are among Apple's core values. We believe in equality for everyone, regardless of race, age, gender, gender identity, ethnicity, religion or sexual orientation. That applies throughout our company, around the world with no exceptions. We've looked into the details of the situation and we apologise to the customers involved. We will continue to do everything in our power to ensure all our customers are treated the way they should be."
Photo/Video Credit: YouTube