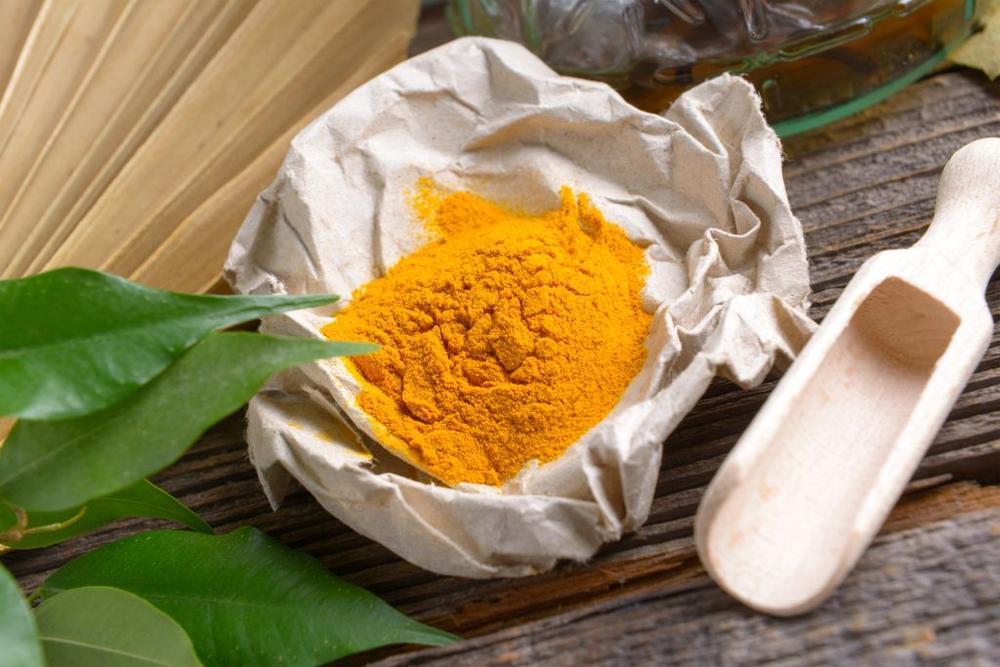 Have you heard of the plant called Turmeric? If you're a fan of Indian food like me, then chances are you've tasted it in a dish or two, but if not, then let me introduce you.
This plant grows wildly in South& South East Asia and has been used for thousands of years in Asia as a cooking spice and even for medicinal purposes.
If you're a fan of Indian food like me, you may or may not have heard of the plant called turmeric. that grows wildly in South & South East Asia. It has been used for thousands of years in Asia as a cooking spice and even for medicinal purposes.
However, we are not focusing on curry today 0 instead I will be sharing some of the powerful beauty powers of turmeric with you that you may not already know; and how you can incorporate it into your beauty regime.
Check them out!
1. As an acne treatment
Acne sometimes develops as a result of dirt and bacteria clogging up the pores of your skin. Turmeric possesses very strong antiseptic and antibacterial properties that help fight breakouts.
To help clear acne, mix turmeric with coconut oil to form a paste and then apply on acne patches only, not on the entire face. Allow to sit for 15 minutes then rinse off. Do this for a few days monitoring improvements and you go along.
2. To manage oily skin
When you have oily skin, it is usually as a result as the skin's sebaceous glands producing too much oil. One of the strengths of turmeric is that it can help regulate the production of oil production, which will ultimately lead to you saying goodbye to oily skin.
3. For hyperpigmentation
If you struggle with dark patches and spots on your skin, turmeric is a natural product that can help fix this problem.
All you have to do is combine it with a bit of fresh lemon juice, then apply the mixture to the affected areas. Leave on for 15 minutes and the rinse off. To see any results, you will have to be consistent with the application.
4. To rid your hair of dandruff
Remember how I said turmeric has antiseptic and antibacterial powers? Well, it provides amazing benefits for the hair as well. If you suffer from dandruff, apply a mixture of turmeric and any good oil such as Olive or Coconut to your hair, leave on for 15 minutes, rinse off and then follow with shampoo. You'll see great results in no time!
5. For cracked heels
The turmeric/oil combination is actually very diverse. One of its uses is for cracked heels. The turmeric-oil paste helps exfoliate dead skin cells around the heel to reveal new skin. Just be sure to wash off properly in the shower as turmeric stains easily.
6. As a face mask
This is my absolute favorite use of turmeric powder. It's an inexpensive yet effective way to deep cleanse your skin on a weekly basis.
Below are some simple turmeric masks;
– Turmeric, Oats flour, Honey & Milk mask to exfoliate and brighten the skin.
– Turmeric, Avocado & plain Yoghurt mask for dry skin.
– Turmeric, Lemon Juice & plain Yoghurt for oily skin.
– Turmeric, Oats flour and Egg Whites to tighten the skin.
All you need to do for the masks is mix ½ teaspoon of turmeric powder with the other ingredients till it forms a paste. Apply to the face and neck and leave on for 15-20 minutes then rinse off with cool water. Easy!
***
Turmeric has become a staple in my home. I mean, if it can add great flavor to my meals and ALSO make me look fabulous, why not. Here's a bonus non beauty-related tip: For that gorgeous yellow fried rice color, add a teaspoon of turmeric. You're welcome!
Share what you use Turmeric for and if you're willing to try my suggestions.
Photo Credit: Dreamstime/Monika Wisniewska