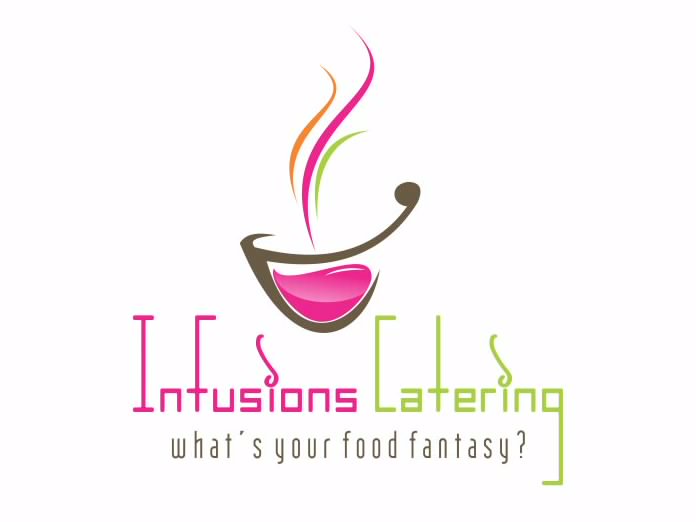 1. Infusions Catering Services is a boutique catering outfit committed to delivering fine foods and outstanding service. Whatever your event, and whatever the size of your guest list, we're dedicated to being as involved with every aspect as you would like us to be. We're dedicated, dependable and willing to deliver exactly what you require for each event.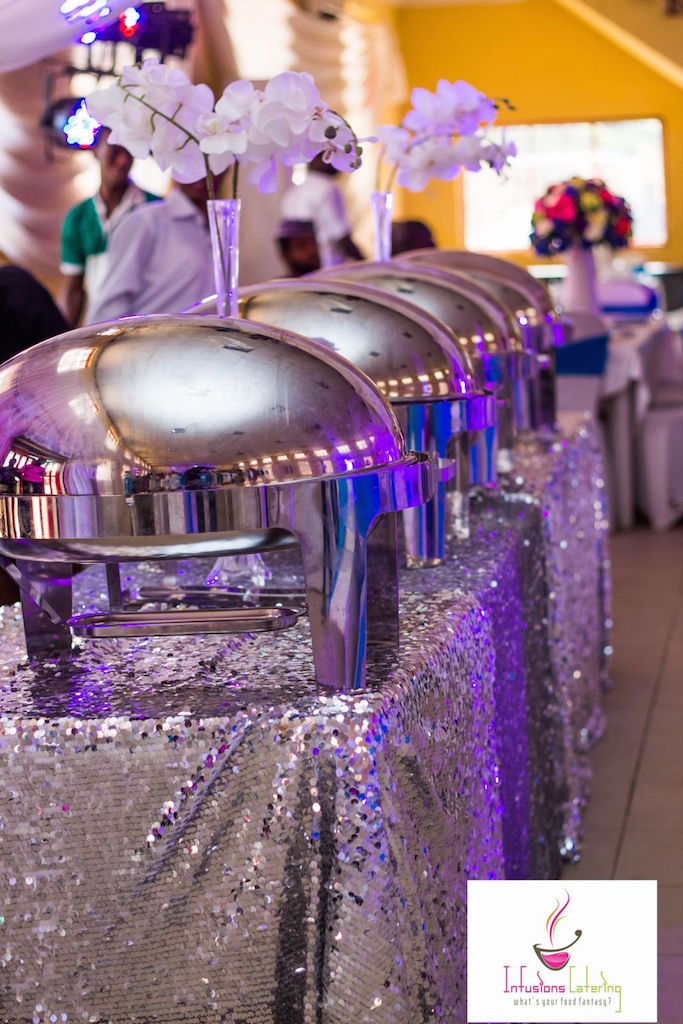 2. We source for the freshest ingredients from the finest suppliers. We assure you of the best quality for every item that goes into our meals every single time.
Because only the best is good for you.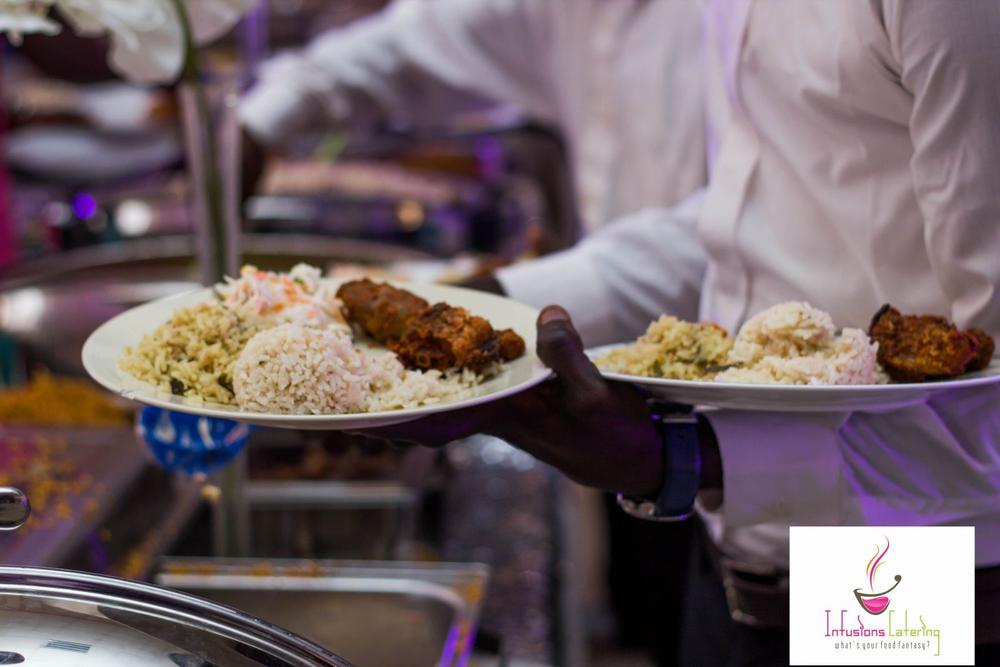 3. From vibrant colors to bold flavors, every item on our extensive menu is sure to excite your every sense. Be prepared to feast your eyes and tingle your palate.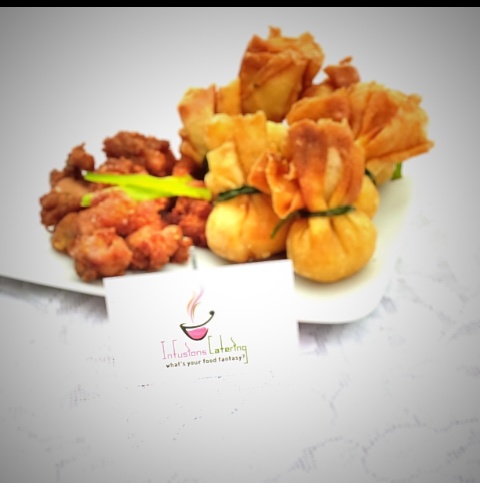 4. We don't just cook, we create. Whatever your vision is for your event; a fairy tale wedding, a gourmet sit-down dinner, a chic cocktail party, you can count on us to whip up the most exquisite dishes best suited to every event.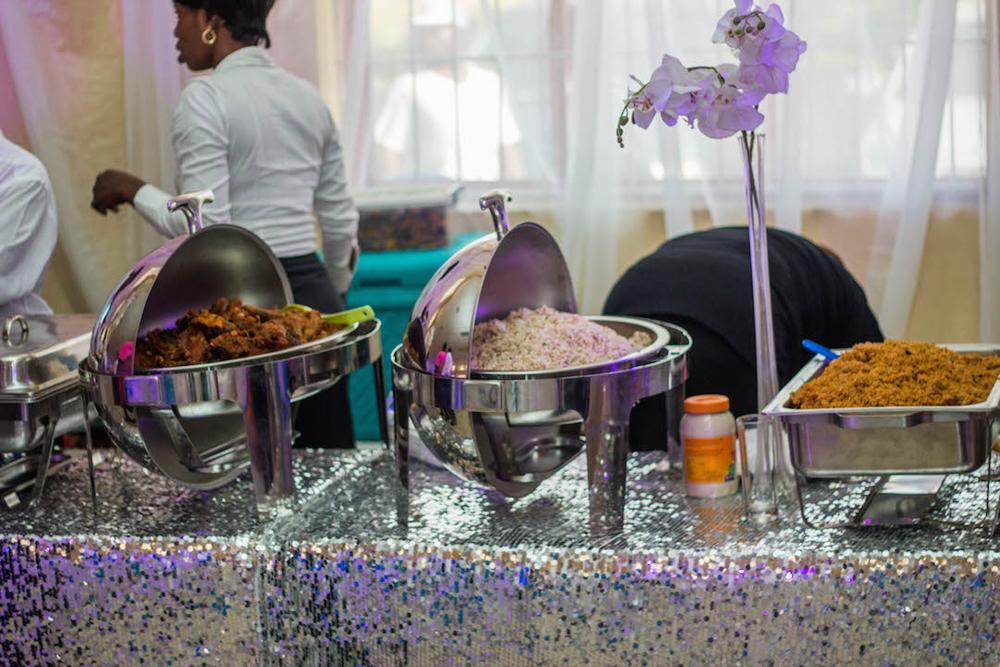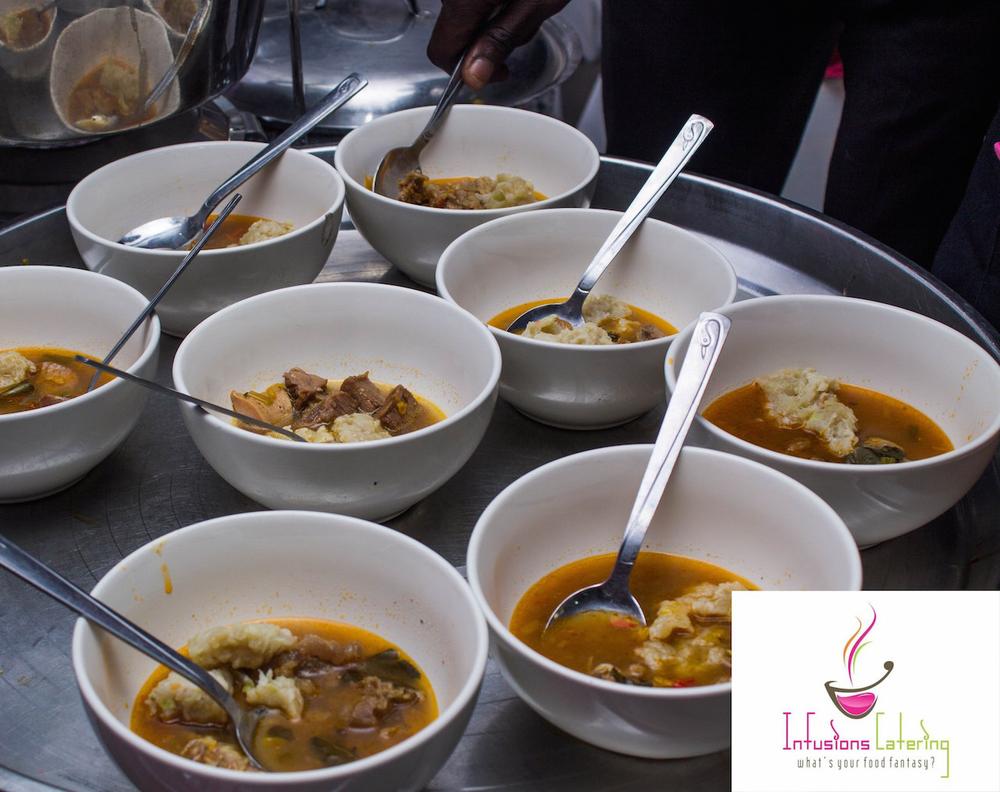 5. To add a truly personal touch to that special occasion, we'll work with you to create a signature menu- whether it's a meal, a dessert or a cocktail. And we'll serve this signature dish to guests at your event. And NEVER again. You won't find us serving it anywhere else. Call it "the disappearing menu". Blink and you just might miss it.
6. Why bring the food to you when we can bring the whole kitchen to you? You won't find us lugging food from one end of the city to another in a bid to serve your guests. As part of our commitment to optimum service and the freshest meals, we will set up an Infusions Pop Up Kitchen within a 3-kilometre radius of your venue, wherever it may be. That way, you can be assured of freshly cooked meals every single time.
7. You've heard of the plan B? Now imagine the plans B to infinity. We're never caught off guard. We cover all bases. We analyze every minute detail concerning your event with military precision. And we map out several alternatives for every imaginable contingency. A heavy downpour, imposed restriction of movement, heavy traffic, bad roads, an accident obstructing free flow of traffic? We scout the location for your event weeks ahead of schedule to map out the fastest as well as alternate routes to reach you that much quicker. Nothing comes between us and our commitment to delivery of impeccable service.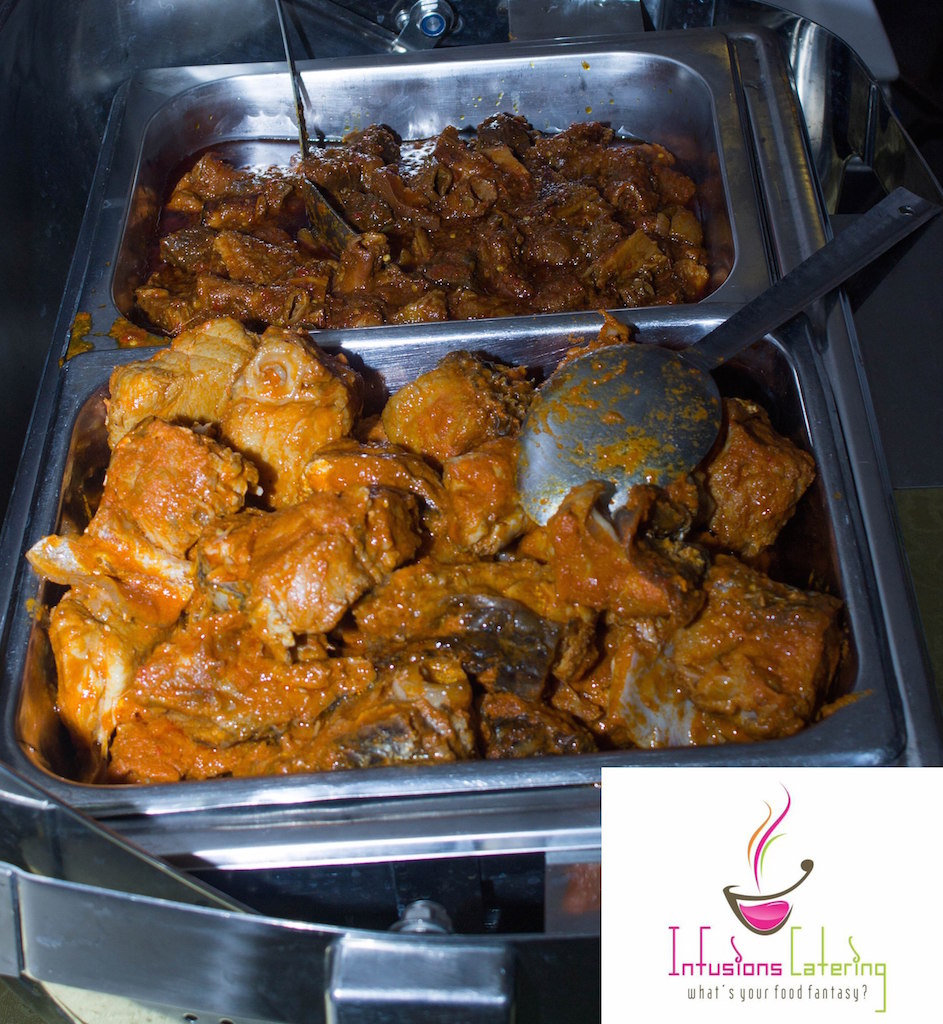 8. Speedy service. "Done in 15 minutes": It's our mantra. It's our creed. Whatever the size of your event, we work with enough resources to ensure that all guests are served in 15 minutes or less. So start the clock and watch us go!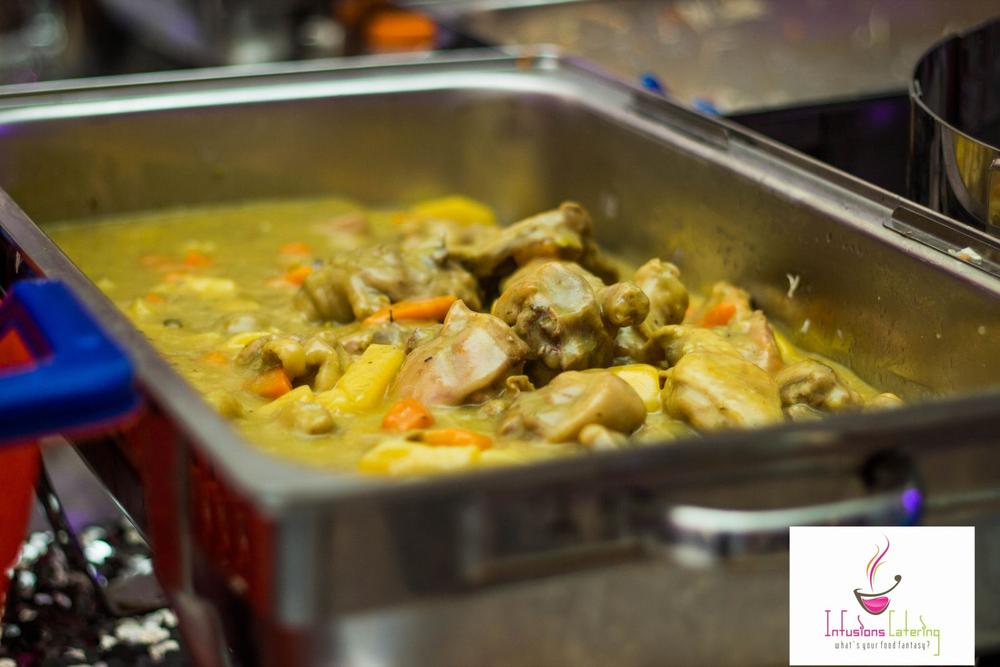 9. A chain is only as strong as its weakest link. We understand that every event takes the collective, concerted effort of all vendors to be successful. Keeping that in mind, we strive to always work in tandem with other vendors, lending a hand whenever it's required to ensure that your event gets executed to your expectations.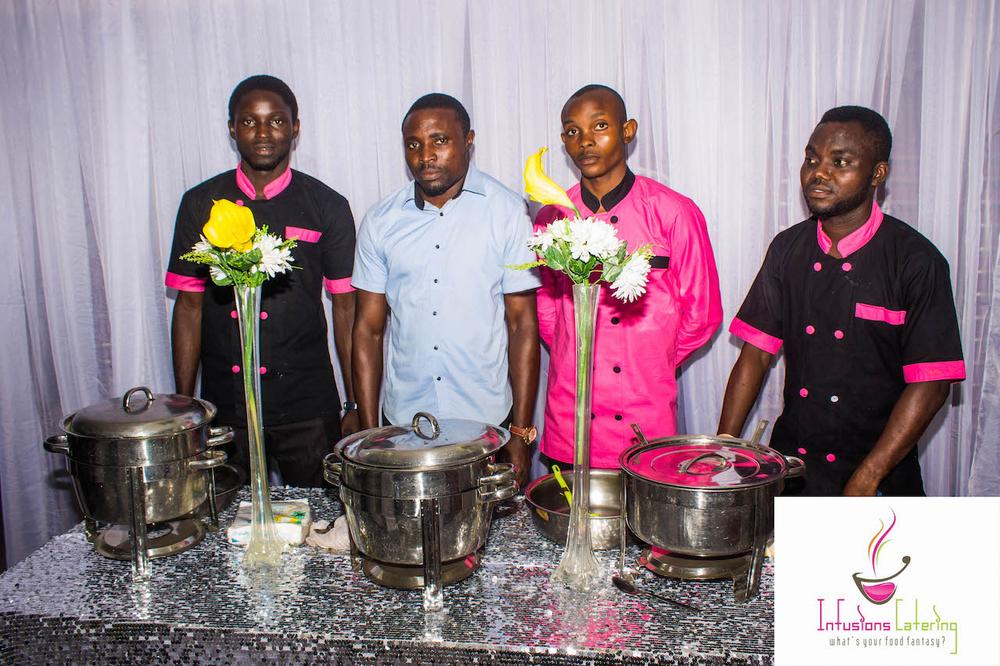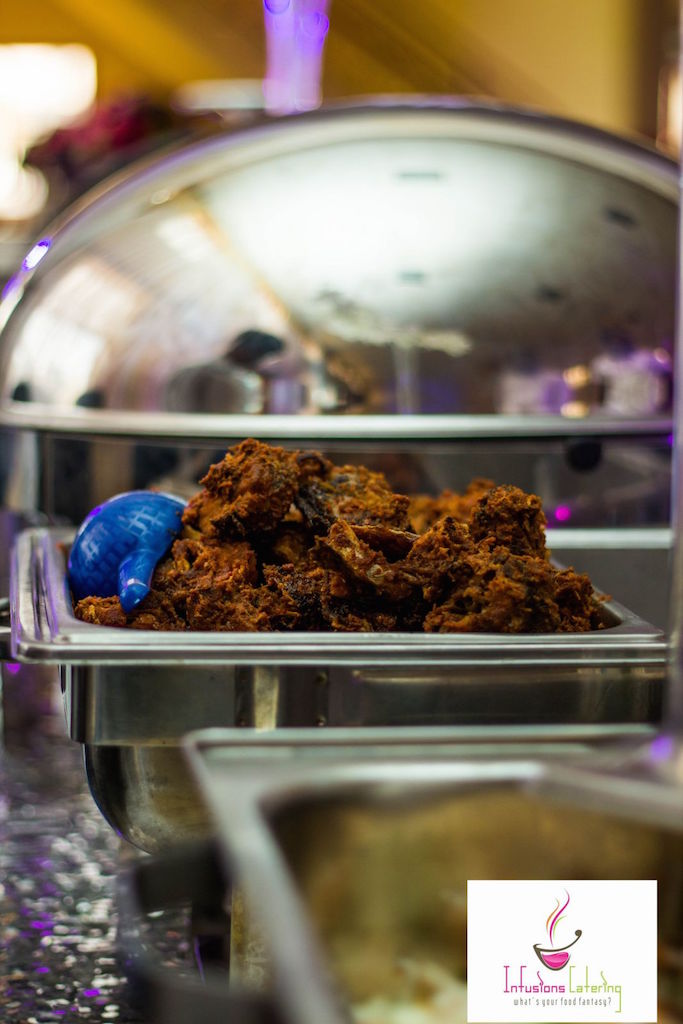 10. Our brand is the gift that keeps on giving. Right from when the brief is given, up until long after the last pieces of silverware have been cleared, you can count on us to consistently deliver on quality and deliciousness every single time you call on us. What's more, as part of our corporate social responsibility, we donate a percentage of all revenue towards charitable causes.
Want a taste of the Infusions Experience?
For all events up until the 30th of April, 2016, we're offering free cocktails and hors d'oeuvres for ALL guests. Bookings should be made by the 10th of January, 2016.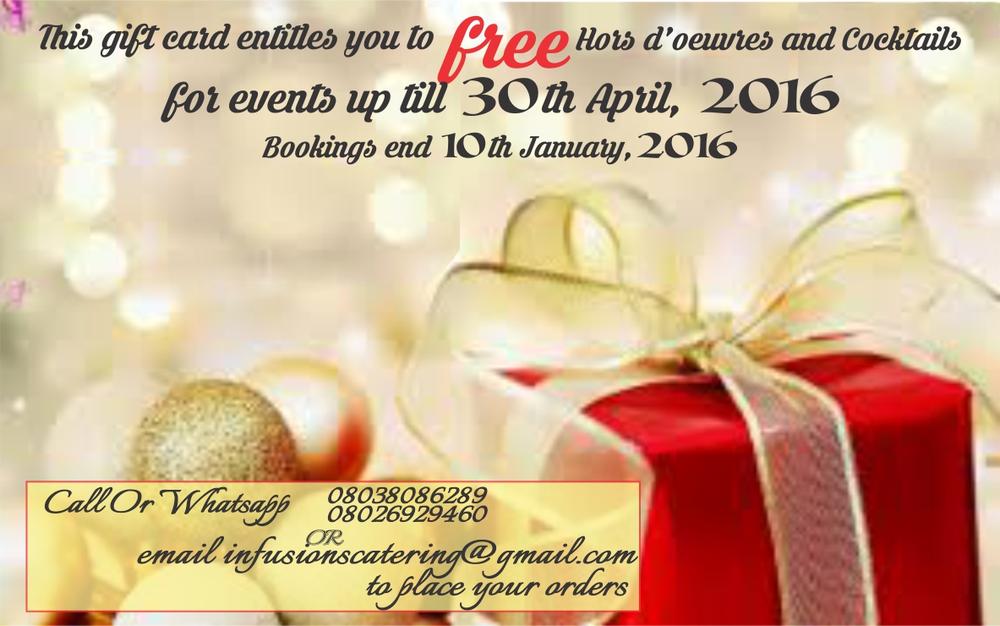 Also, we're currently taking orders for Christmas dinner. We've got delightful items on our Christmas menu, from grills with cranberry sauce, garlic-and-herb-roasted vegetables, creamy, dreamy mashed potatoes, pepper soup with dumplings, and good ol' Jollof rice- Infusions style. There's an item for every palate, so send us an email for the full Infusions Christmas menu.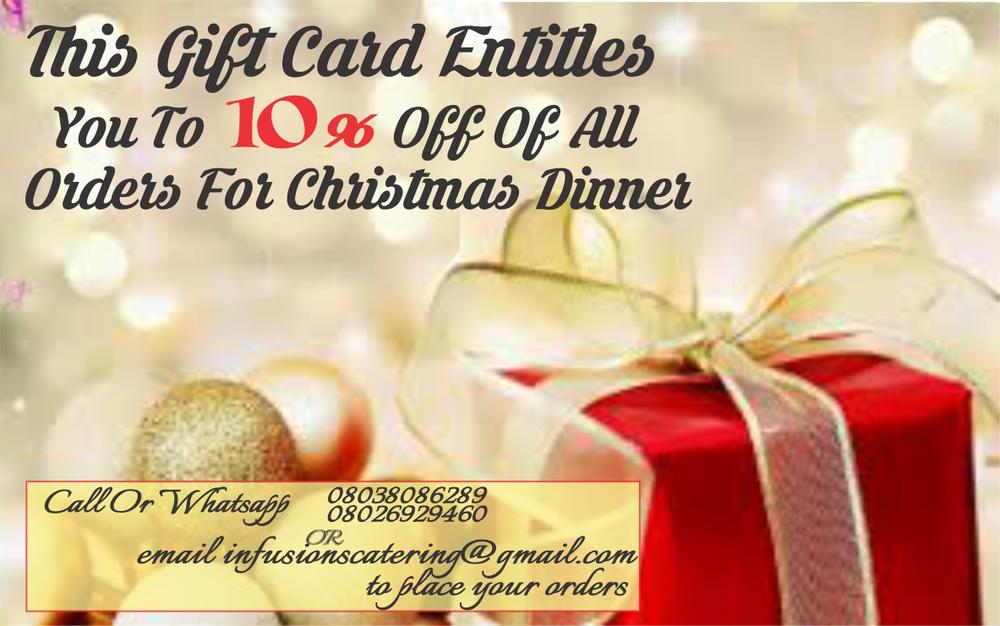 So why don't you give us a call today?
08038086289, 08026929460. Or send us an email at [email protected] You can also follow our Instagram page @infusionscatering
We'd love to hear from you.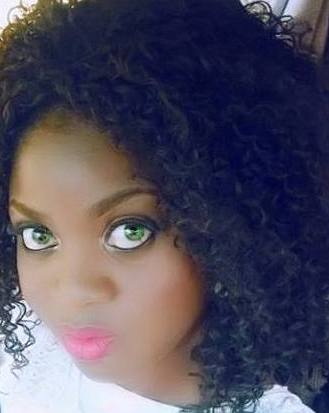 Meet the Chef behind Infusions Catering – Arinola
Hi there! My name is Arinola, Head Chef, Infusions Catering Services, and I LOVE food: the visuals, the flavors, the textures, the taste! I'm a self-professed food enthusiast with a passion for dreaming up and creating and serving up delightful, lip-smacking goodness. I believe that food is sacred and each ingredient must be treated with the utmost care and respect in order to get the best possible results in any meal. My team and I would love to hear from you and find out how we can work with you to create your food fantasies for your next event. So give us a call.