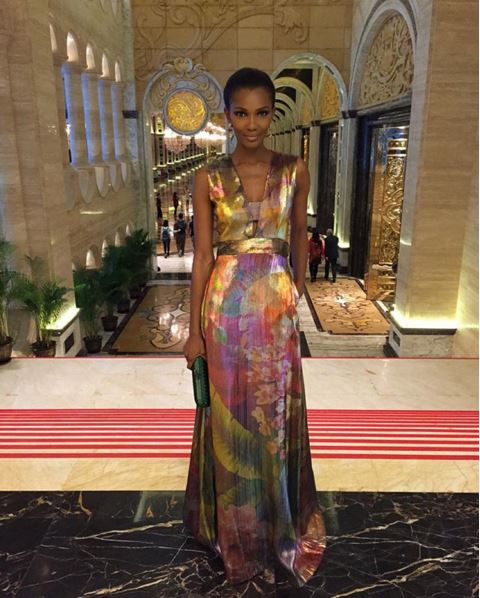 The Miss World 2015 Charity Gala is holding in a couple of hours in Sanya, China, and Agbani Darego is all set to attend!
After meeting the 114 beauty queens contesting in the 2015 Miss World beauty pageant in the afternoon, Agbani Darego changed from a blue print Tiffany Amber knee-length dress to a silky print floor-length Tiffany Amber dress for the Charity Gala.
Click here if you missed her Tiffany Amber outfit yesterday.
She accessorized her outfit for the Charity Gala with an emerald box clutch and kept the rest of her look simple by pulling her hair into a back bun.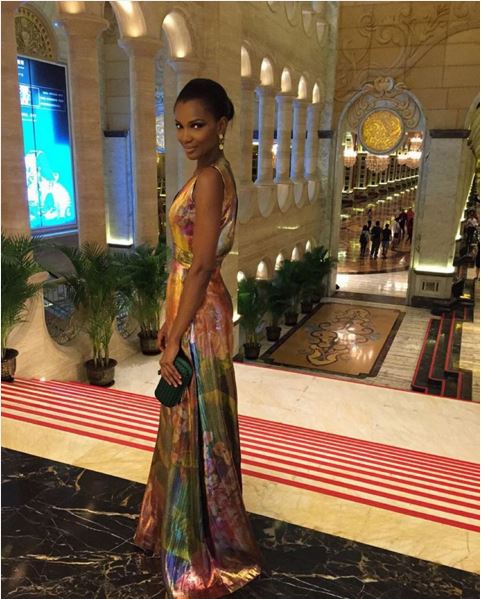 For jewelry she opted for gold drop earrings.
What do you think of her look?
Photo Credit: Instagram – @agbanidarego