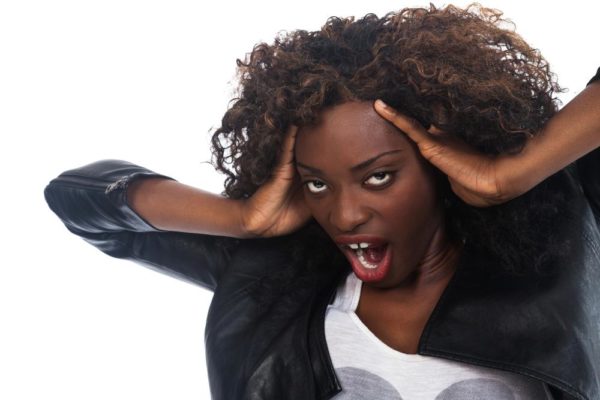 Aunty Bella is our agony aunt column on BellaNaija. We launched this column in the early days of BN and periodically feature issues sent in by BN readers. We hope the BN family can offer insightful advice as well.
***
Ok I need to vent. Vent, because I really hate when I seem to come across Nigerians that believe because I give it is become an entitlement. Okay, so sometime ago, a former colleague had demanded, yes actually demanded a gift for his baby. I was planning giving him something,  but when he decided to start demanding I decided he was getting nada! Dude even came back a year later after baby was one year old to ask again. Like for real?  He said I claimed I give good gifts so he is expecting something from me.
Well, very recently another incident happened this time with my hair dresser.So I love cooking and baking and if I may say so myself I do both of them well. I usually post pictures of some of my food on Whatsapp and since she is one of my contacts and sees them. She is constantly commenting about my food any time I go to get my hair done and even going as far as inviting herself to my house.
Anyway, I decided to take dessert to her since I was going to her after thanksgiving, so when I made dessert for thanksgiving and made enough to take her some. Only for me to get there and give her the dessert and she told me and I quote "Next time I don't want ice cream I want real food". My inner man sparkled (not in a good way) Mind you, I took this girl a homemade snicker's pie. This dessert is an absolute labor of love as the entire process takes about 4 days. Granted, I was making some for thanksgiving and for my husband's work get together, but the whole point is I thought of her. But it was not enough, I guess. For this lady I have decided this is the last time I am taking her anything.
But I am like ok what is wrong with our people? My negative experiences with giving has always been with our fellow country men and women. I give for selfish reasons, i.e I get genuine pleasure for figuring out what someone wants/needs and just knowing the joy they will get from it. It does something for me that I can't explain but all these people are taking away the joy; and come to think of it, the people that I have had this experiences with have not given me a dime. Not once has my hair dresser given me a discount on my hair, although I tip every single time.
I know I am venting but maybe there is something I need to do, not discourage people like this. Any thoughts?
Photo Credit: Dreamstime | Nickolay Stanev