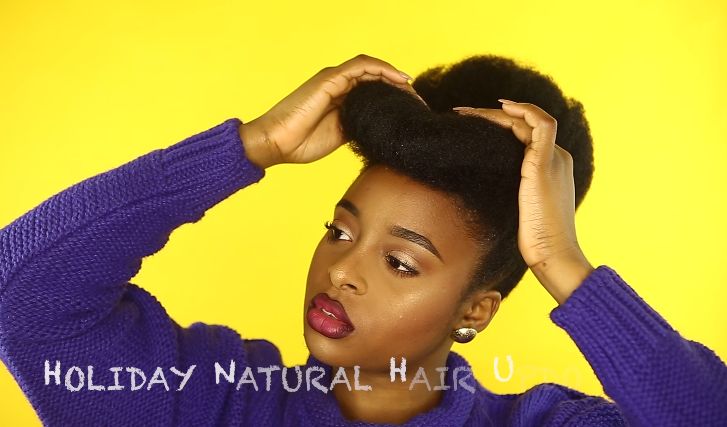 It's the holiday season, and fab makeup & hairstyles are rolling in that would be perfect for all the events you have lined up.
Today, we are checking out fabulous hair by Nigerian beauty vlogger, Ronke Raji.
Ronke not only inspires us with her amazing photography and makeup skills, but also rocks her natural hair giving us inspiration along the way. So what does she have for us today? A fun and easy natural hair holiday style that doubles as a great protective hairstyle.
The look features a puffy up-do, and a retro roll towards her forehead. Easy, laid back and fab!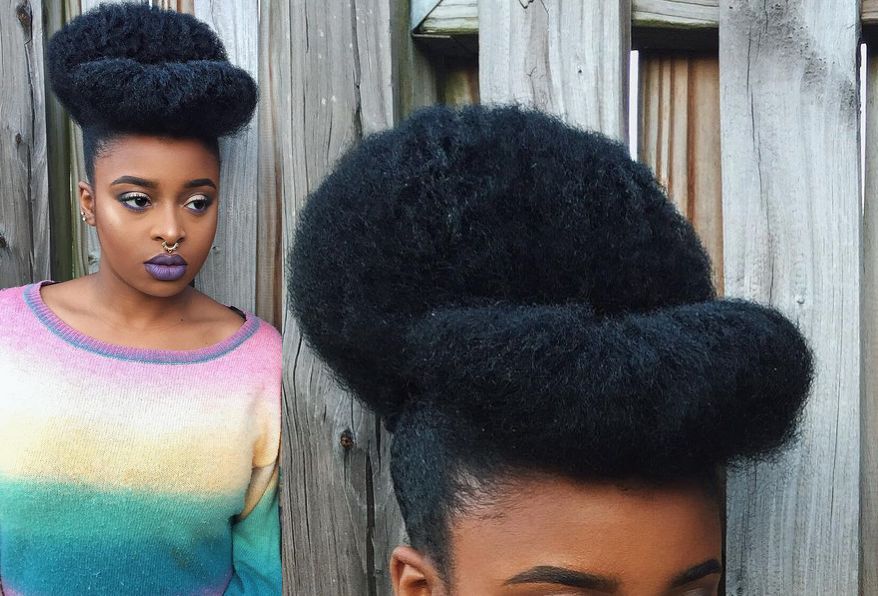 Check out how she got the look below;

Photo Credit: @RonkeRaji (Instagram)