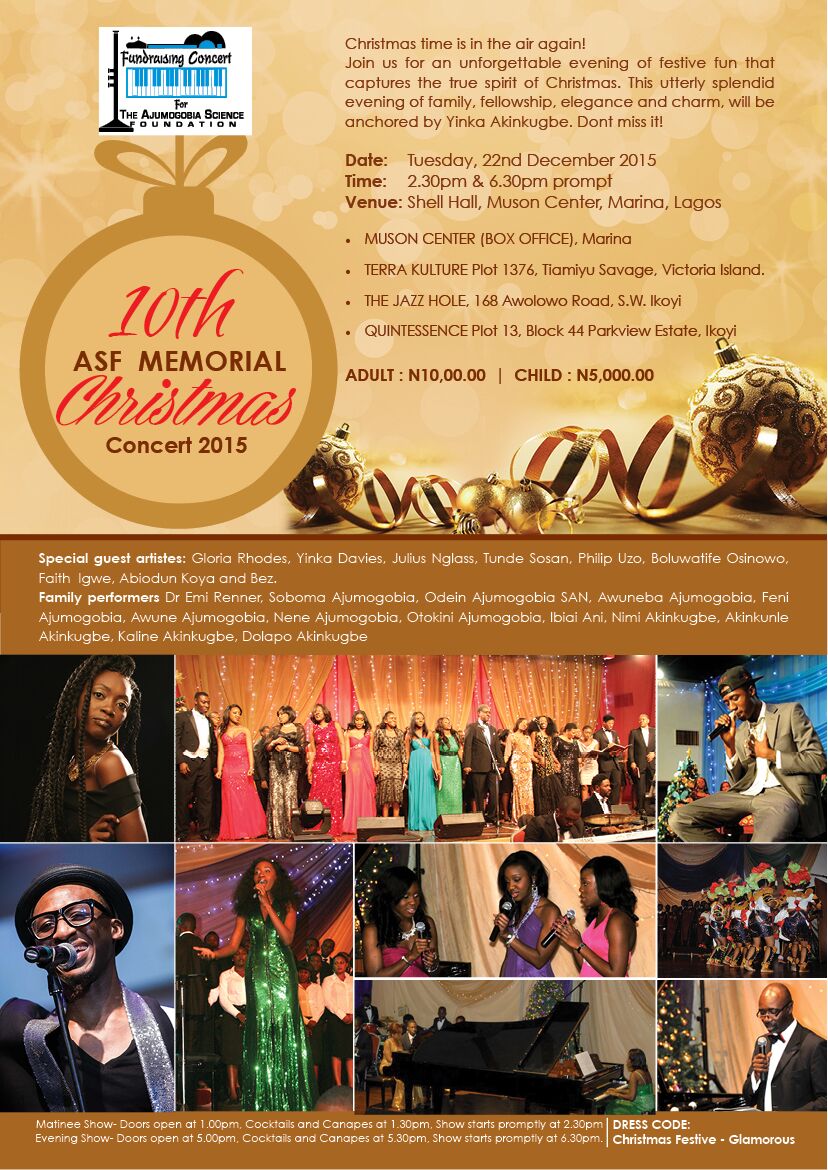 Since coming into being in 1957, The Science Teachers Association of Nigeria (STAN) has made outstanding contributions to science teaching and science education in Nigeria. Its 40th Anniversary celebrations provided an appropriate forum for the inauguration of the Ajumogobia Science Foundation, which was named after its initiator and mentor, Feniobu Iroloye Ajumogobia OON by common consent "The Father of STAN".
The aims and objectives include the following:
To award Science Scholarships to outstanding Science students
To establish and present prizes for excellence in Science teaching;
To establish a fund aimed at supporting women in science, research and development in science, technology and the environment, and science education in general;
To construct a permanent National Secretariat for STAN;
To organize an annual Ajumogobia Science Foundation (ASF) lecture;
In 2006, the children and grandchildren of Mr. & Mrs. F.I. Ajumogobia organised a fundraising Memorial Concert as their own initiative towards supporting the Ajumogobia Science Foundation (ASF) and in particular to provide scholarships for outstanding students. The concert is now well-installed on the December agenda of musical activity in Lagos, and the recipients of the 1st Scholarship awards from this initiative are doing exceedingly well.
The 10th Anniversary Christmas Concert will take place in the Shell Hall of the MUSON Centre on Tuesday December 22nd 2015. Two performances will hold; a matinee at 2.00pm and an evening performance at 6.00pm. As in all previous years, members of the Ajumogobia extended family will feature prominently as artistes during both programmes. These include Feni Ajumogobia, Otokini Ajumogobia, Awune Ajumogobia, Awuneba Ajumogobia, Odein Ajumogobia SAN, Soboma Ajumogobia, Dr Emi Renner, Ibiai Ani, Nimi Akinkugbe, Kaline Akinkugbe and Dolapo Akinkugbe.
They will be joined by guest artistes, including Gloria Rhodes, Yinka Davies, Julius Nglass, Tunde Sosan, Benneth Ogbeiwi and BEZ.
Accomplished guitarist Philip Uzo will direct, whilst Yinka Akinkugbe will anchor yet another fun-filled show packed with festive fun and Christmas cheer, capturing the true spirit of Christmas in an utterly splendid evening of sheer elegance and seasonal charm.
The 10th edition of the Ajumogobia Science Foundation Memorial Christmas Concert will hold at the Shell Hall, Muson Centre at 2.00 pm and 6pm on Friday 22nd December 2015. Don't miss it!
Date: Tuesday 22nd December 2015
Time: 2PM and 6PM
Venue: Shell Hall, Muson Centre, Lagos
Ticket Prices: N10,000 for Adults | N5,000 for Children