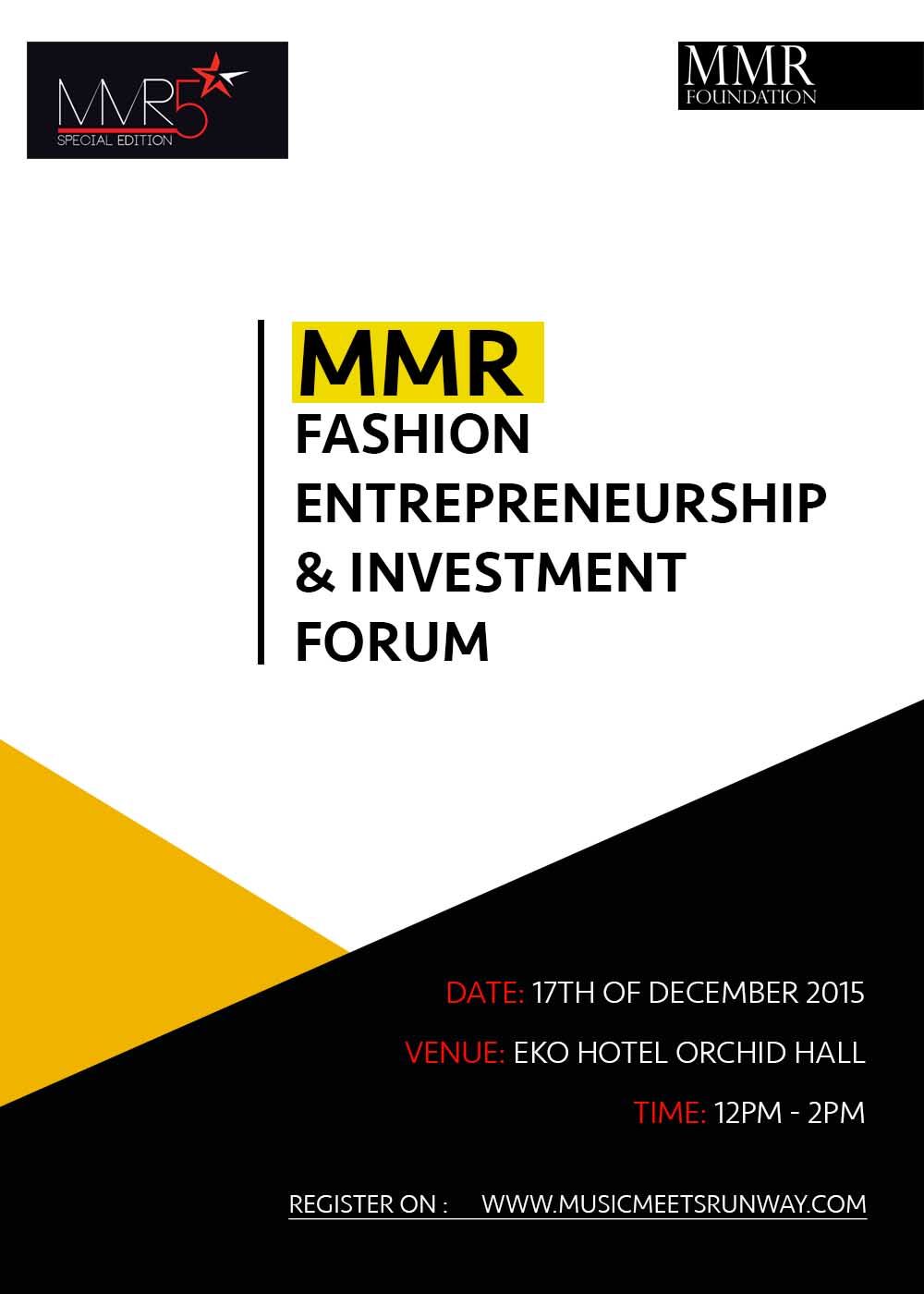 Want to learn the success secrets of some of the best fashion, beauty and business entrepreneurs of our time? Then you need to be at the Fashion Entrepreneurship and Investment Forum taking place in preparation for the Music Meets Runway event!
Set to hold at the Eko Hotel Orchid Hall, Victoria Island, Lagos on Thursday 17th December from 12PM, the event will have an expert panel of professionals – Tonye Cole (MD, Sahara Group), Tara Fela-Durotoye (CEO, House of Tara International), Mai Atafo (Creative Director, Mai Atafo Inspired), Jennifer Olize (Founder, Music Meets Runway); who will discuss the issues that apply to entrepreneurs and share the secrets of their success. The event will also allow those taking part to network with their peers and make valuable industry contacts.
Jennifer Olize (Founder, Music Meets Runway) said – "We'd like to use this opportunity to invite people to come along and listen to experts about the realities of running a business – what it involves, what it takes, how to run events in Nigeria, the challenges and how to overcome them and financial and investment advice. Business networking and sharing of expertise is always very useful and participants often feel they get a lot out of taking part in such events."
This event is part of the offerings from the MMR Foundation this year – providing entrepreneurs with further opportunities to explore business success and promotion, through expert advise and networking.
This event is FREE however spaces are very limited. To attend, register via this link: http://www.musicmeetsrunway.com/registration-forms/registration-mmr-business-forum/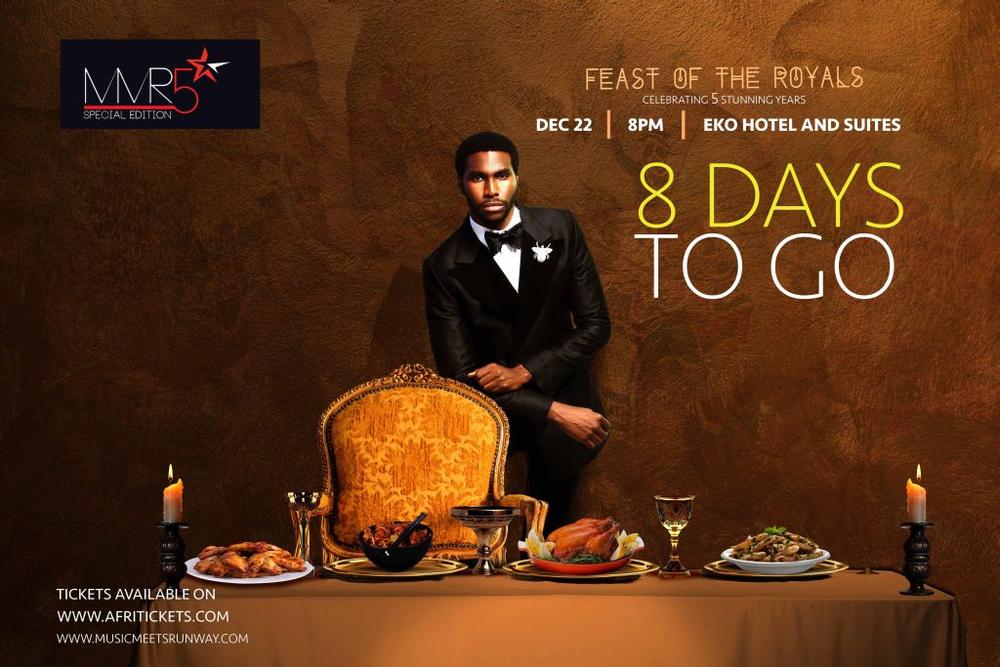 For further information on Music Meets Runay, visit their website: MusicMeetsRunway.com
Tickets for the 2015 Music Meets Runway event are now on sale online. You can get tickets for 10% OFF online exclusively at;
– www.afritickets.com
– www.naijaticketshop.com
To partner/find out more on Music Meets Runway Foundation which raises awareness for fashion designers and models, please contact: sponsorshipmusicmeetsrunway.com | For more information on Music Meets Runway: www.musicmeetsrunway.com | For press enquiries: [email protected] | Follow MMR on Twitter: @musicmeetrunway | Follow MMR on Instagram: @musicmeetsrunway
Like the Facebook fan page: www.facebook.com/musicmeetsrunway | For all updates and special announcements and to join the conversation, use the hashtag: #MMR5STAR #MMR2015 #MusicMeetsRunway
________________________________________________________________________________________________
BellaNaija is a media partner with Music Meets Runway 2015