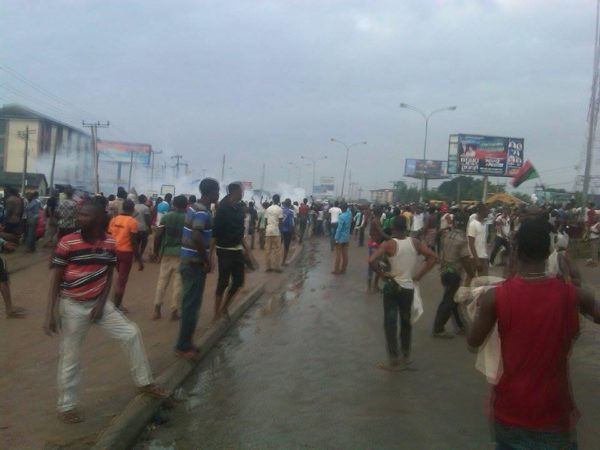 A multitude of pro-Biafra activists on Monday stormed Anambra State, protesting the detention of Radio Biafra director, Nnamdi Kanu, who still remains in custody of Department of State Services (DSS). 
During the protest, they also shut down markets and all commercial hubs in Nnewi, Vanguard reports.
The report further states:
Members of the Indigenous People of Biafra (IPOB) mobilized from Onitsha, Asaba, Awka, Ekwulobia, Awka-Etiti, Enugu, Imo, Ebonyi and Abia states, converged at  Nnewi from where they marched to the house of the late Ikemba Nnewi, Dim Chukwuemeka Odumegwu Ojukwu to ask for his blessing even in death.