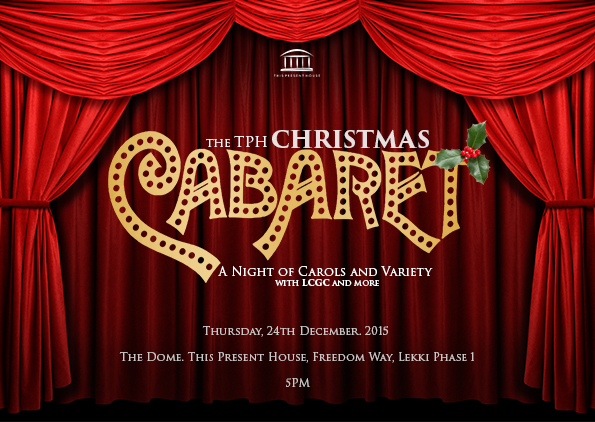 It's that special time of the year where we unveil an evening like you've never seen before. This year, This Present House give you Christmas… a la Cabaret!
Join us for an exciting evening of theater, dance and Carols with the Lagos Community Gospel choir as we celebrate the timeless gift, Jesus!
Come hear your favorite carols sung in a mix of Contemporary, Classic, African, Jazz, and more in dazzling Cabaret style!.
Date: Thursday, December 24, 2015.
Venue: The Dome, This Present House, Freedom Way, Lekki Phase 1.
Time: 5pm.
Invite the whole family!