It started with Yvonne Nelson and now a host of Ghanaian movie stars are protesting against "Beasts of No Nation"'s inclusion in the list of Ghana Movie Awards 2015 nominees. The movie scooped up a whopping 15 nominations.
She said, "It's not fair to all of us if they submit that movie because it is not a Ghanaian production. The fact that it was shot in Ghana doesn't make it a Ghanaian production. So I won't agree to that. If we are trying to promote our own, why will we go for a foreign production? You cannot compare a Hollywood production to a Ghanaian movie. The budgets are totally different."
All the stars including Eddie Nartey and Prince David Osei agree that it is a great movie and it was indeed shot in Ghana. However, according to them, it is not a "Ghanaian movie".
See screenshots below.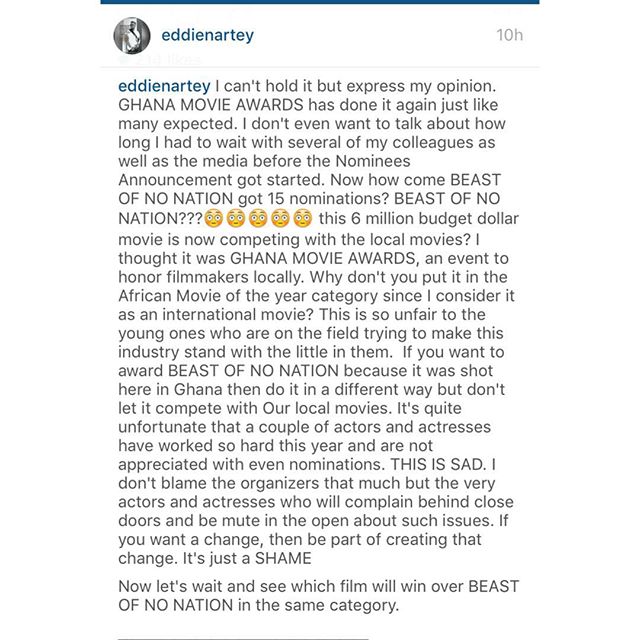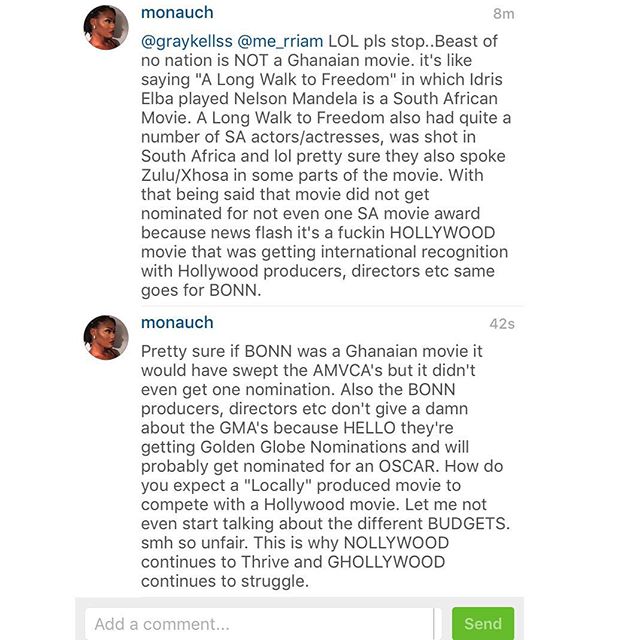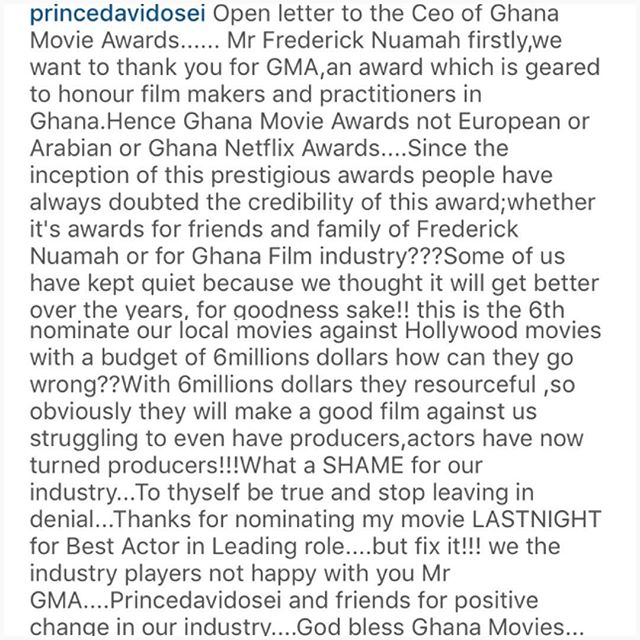 According to Ghana Web, the movie's director released a statement outlining reasons why the movie should not be included in the Ghana Movie Awards. However, this is said to be an untrue.
So what do you think BellaNaijarians?