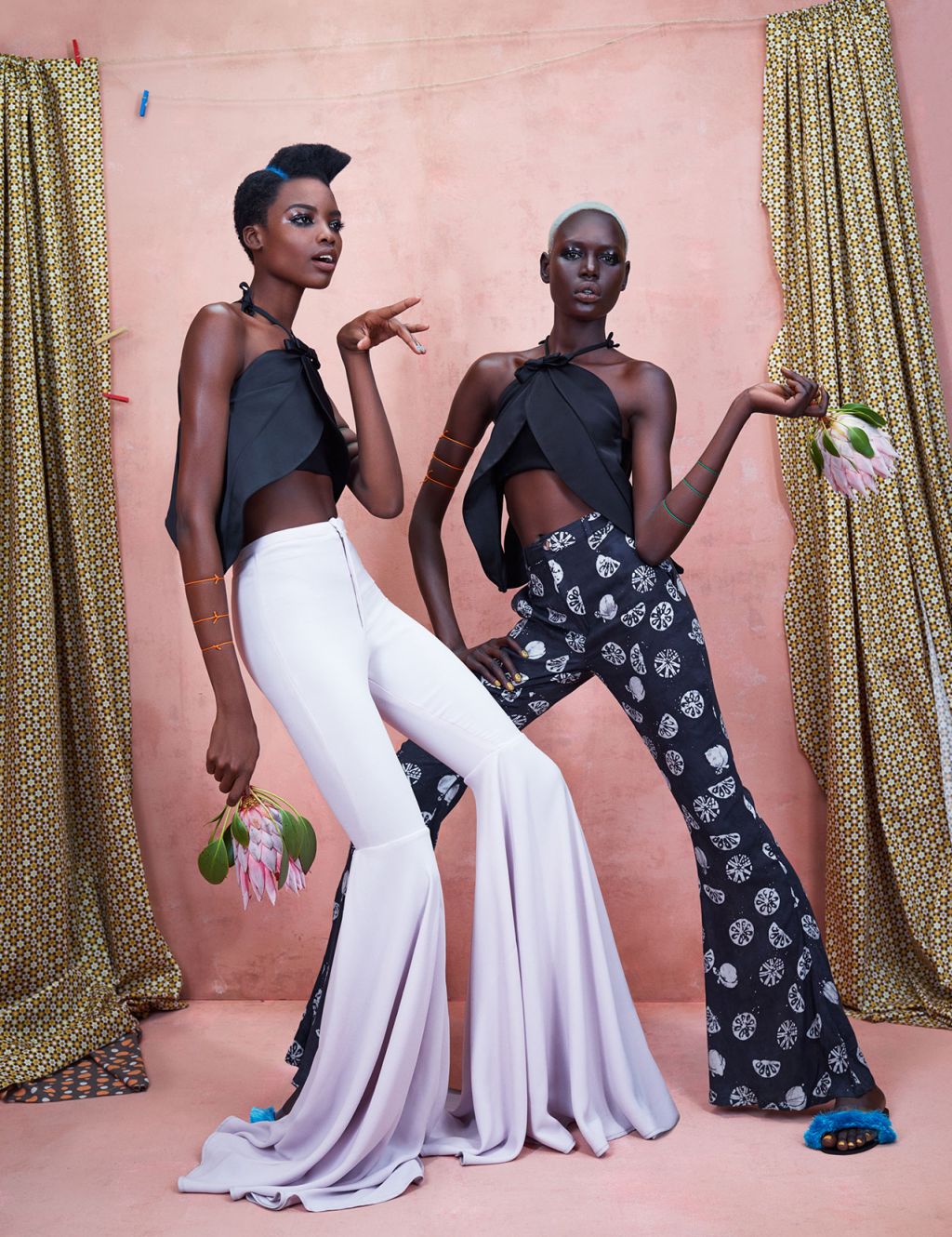 There's something so organic about the working together of African fashion that makes its inevitable explosion onto the international fashion scene even more exciting.
To celebrate the potential that is so evident in our designers, model directory website – Models.com – recruited photographer – Ed Singleton – to shoot amazing models, Ajak Deng & Maria Borges in some fashionable pieces from African fashion labels' recent collections.
The amazing editorial features some of Africa's best talents – Almasika, Bridget Awosika, Brother Vellies, Grey, Kenneth Ize, Loza Maleombho, Meena, Needle & Thræd, Nkwo, Nomad Vintage NYC, Nomad Vintage NYC, Omer Asim, Omondi, Orange Culture, Osei Duro, Post-Imperial, Ré (Bahia), Richard Braqo, Third Crown, Tree Fairfax, Tsemaye Binitie, Sophie Zinga & Washington Roberts.
Check it out!
See more amazing shots on Models.com!
Photo Credits
Photography: Ed Singleton for Models.com
Stylist: Solange Franklin
Editor: Irene Ojo-Felix
Hair: Sirsa Ponciano
Makeup: Laura Stiassni
Nails: Yukie Miyakawa
Set Design: Lizzie Lang
Photography Assistants: Max Bernetz & William Takahashi
Stylist Assistant: Kyle Hayes & Kristina Taylor
Digital Tech: Matthew Thompson
Models: Ajak Deng & Maria Borges @ IMG (New York)
Retouching: Silhouette Studio
Thanks to – Pier 59 Studios New York