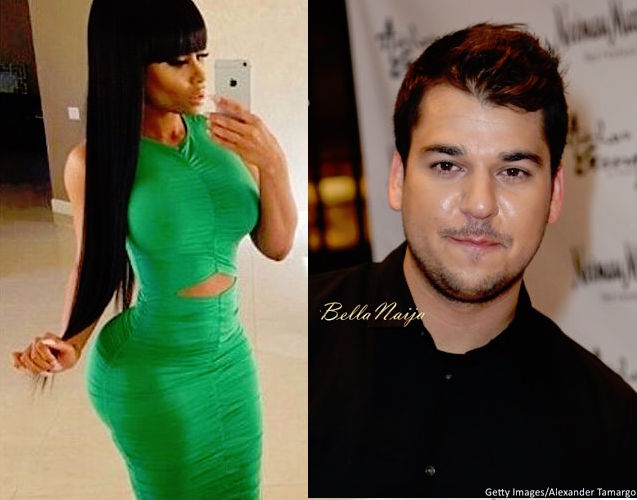 Blac Chyna – rapper Tyga's ex and mother of his only child is now dating Rob Kardashian. In essence, the exes are officially dating siblings! How weird is that?
She sparked the rumours with a photo posted on her Instagram this morning, and now E! Online, home network of Keeping Up with the Kardashians and all the family's spin-off reality shows, confirmed they are dating this evening.
Here was her Instagram post, with them cuddling. She captioned it, 'The Beginning'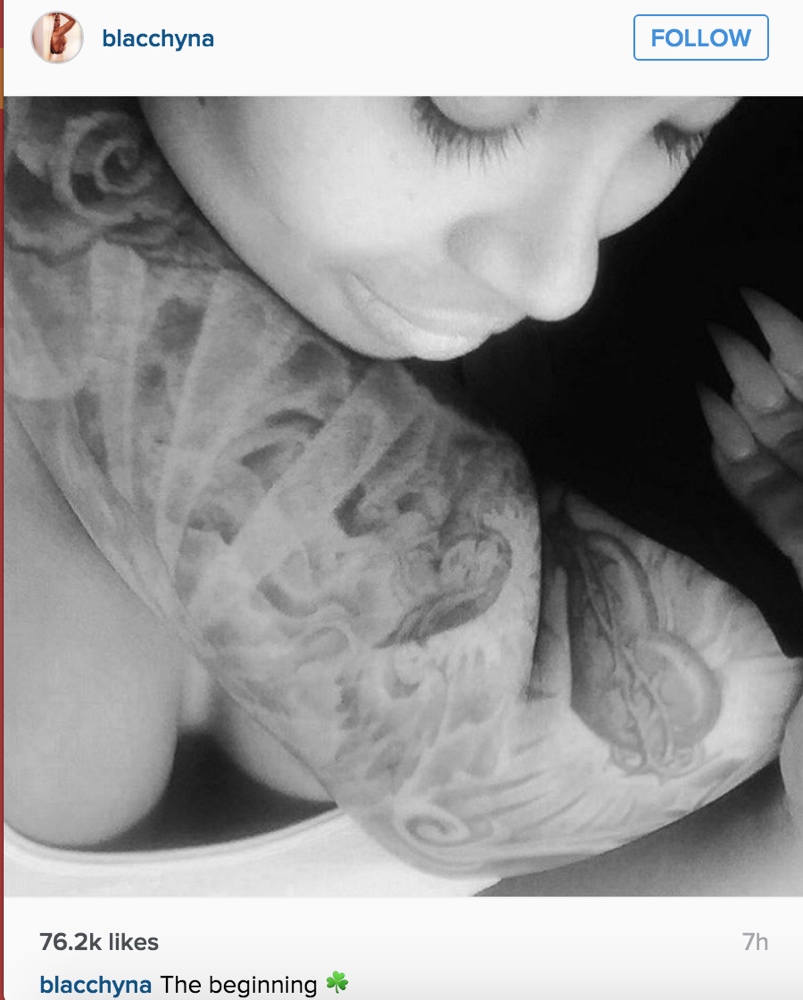 Their history is even more screwed up with a tale of broken friendships. Here's a summary below:
Blac Chyna and Kim Kardashian were once good friends. They attended each other's events, even for their kids.
Then after Blac and Tyga broke up, the then 25 year old started dating Kim's 17 year old (at the time) sister Kylie Jenner.
Tyga dating the youngest Jenner made Blac Chyna's BFF Amber Rose insult the Kardashian family for stabbing Blac in the back and for letting their underage sister date an adult father of one.
She said in her Breakfast Club interview that Tyga should be ashamed of himself,
"[Kylie's] a baby, she needs to go to bed at 7 o'clock and relax," Amber said. "[Tyga] should be ashamed of himself… He has a beautiful woman and a baby and left that for a 16-year-old who just turned 17."
Now Blac Chyna has found her way into the Kardashian family again, as she's dating the only Kardashian son, Rob.
Whew!
E! claims that insiders say she is 'preying' on Rob at a vulnerable time and is using this to get back at the Kardashian family. He has had alcohol problems in the recent past, going to rehab, gained over 100 pounds and has publicly insulted his siblings.
E! reports,
A source tells us that there is "concern" surrounding the pairing because the insider feels that she is "preying" on Rob "during a weak time." The source is also concerned that she is only using him to get back at Kylie Jenner. Kylie and the model have been rumored to be feuding for a long time, given Chyna's previous relationship with rapper Tyga. She and Tyga share one child together.

Kylie and Tyga have been on-again, off-again for a little while now.

As for how Rob and Chyna made it official despite his tendency to stay indoors over the past year, the source tells us, "She and Rob have known each other for a while and she had been staying in touch."
Well now they're official, we can expect a lot more 'sources' and news. Let's see how this plays out …
Photo Credit: Getty Images/Alexander Tamargo & Instagram.com/BlacChyna