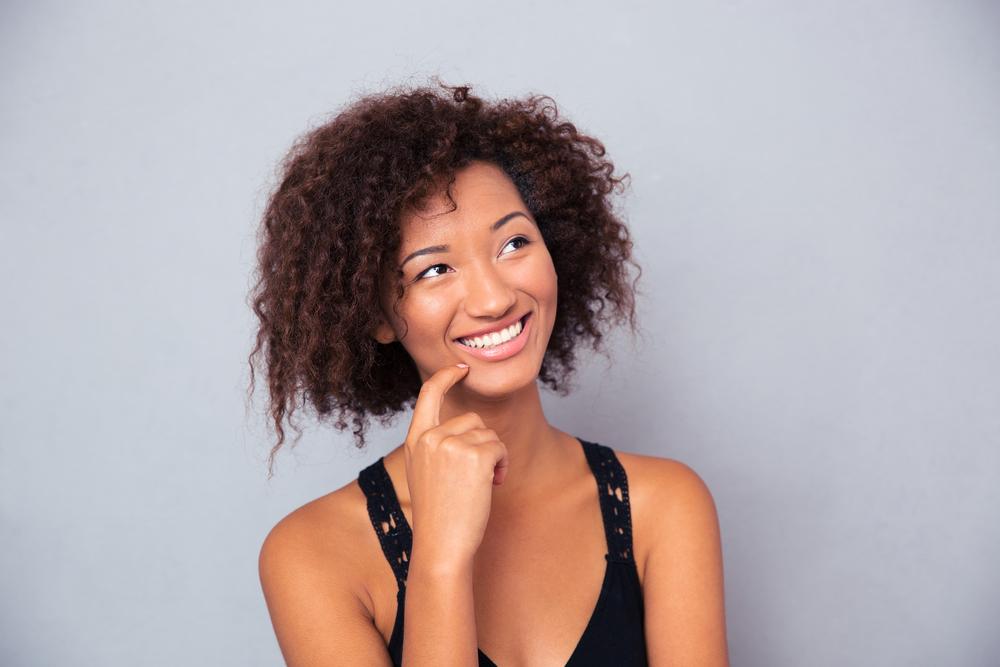 If there is one thing men and women all over the world are craving right now, it's whiter teeth. If you tune in to your favourite station I bet you that within an hour you would see an advert for some toothpaste promising you whiter teeth. The race for pearl-like teeth is real and we've got a lot of people on the track.
It's hard not to get sucked in – who doesn't want a brighter and more attractive smile?! I personally have struggled to get whiter teeth and there are so many promising (I repeat, promising) products/systems out there such as whitening strips, gels, toothpaste, rinses, trays e.t.c that promise to deliver.
But you have to be careful because 'all that glitters is not white' (or something like that). Although some of this products do improve your teeth colour and health, most people complain of hypersensitive teeth, gum and soft tissue irritation after using some of these products. Not what you wanted when you started your quest for whiter teeth right?
Dull-looking teeth can be caused by a number of things. Some of which include;
1. Consumption of coffee, wine, cola or other drinks/food that stain the teeth.
2. Overexposure to fluoride during early childhood.
3. Smoking – which causes yellow & black stains.
4. Age related discoloration
But the good news is – there are solutions out there that will help prevent your teeth from getting discolored. You could;
1. Avoid/minimize certain foods/drink: If you want to brighten a room with your smile, you should reduce your intake of coffee, cola drinks e.t.c.
2. Have a proper dental hygiene: Brushing twice a day, flossing and use of mouthwash after eating would help keep your teeth healthy and brighter. Not to mention remove plaque, and mouth odour.
3. Use a straw: If you can't avoid drinks that stain your teeth, remember to use a straw. This way you can still enjoy your drink without tooth stain.
But let's get real. Chances are you already have stained teeth. And no, it's not too late for you to get your pearly whites back. Just like me, you could get whiter-looking teeth today!
In this 'Instagram-hollywood-cosmetic enhancement' age, there's always a solution to your physical problems. There are over-the-counter solutions that you could uses, however, if you're all up for a safe, cheap and effective treatment that comes from Mother Nature – check these out.
1. Basil Leaves
Basil leaves (known as Nchanwu in Igbo, Effirin in Yoruba, Esewon in Edo, Ufuo-yibo in Urhobo) has teeth whitening properties and protects the gum. So for all round oral health care, you can use basil leaves. The best part is that it's readily available at nearby gardens, market and supermarket.
Method 1
– Sun dry a few fresh basil leaves.
– Grind it into powder.
– Apply some of it to your toothbrush and brush regularly.
Method 2
– Grind a few basil leaves and orange powder to form a paste.
– Apply this paste on your toothbrush and brush normally.
Note: If you decide to use method 2, do it twice a week for the best results.
2. Baking Soda
This is a common household item that is used for various purposes such as eliminating stains, baking and whitening teeth. Baking soda, also known as Sodium Bicarbonate is composed of a chemical compound that makes it a great mild abrasive.
Method 1
– Mix equal parts of baking soda and water to form a paste.
– Apply on your teeth with your fingers and leave on for 1 to 2 minutes.
– Use your toothbrush to gently brush off the baking soda and stains.
Method 2
– Mix baking soda and water in a 2:1 ratio.
– Use as a mouthwash.
– Spit after use and rinse your mouth with water.
Note: Baking soda has a little unpleasant taste that needs some getting used to. Ensure that after you use it, you spit it out completely and rinse your mouth very well.
3. Fruits – Strawberries & Apples 
Fruits such as apples and carrots stimulate saliva production which aids in washing away food debris and strengthening gums. Also strawberries contain Malic Acid which acts as a natural astringent to remove surface tooth discoloration.
Method 1
– Munch up on these fruits regularly. You can use them as part of your breakfast, or for snacks during the day.
Method 2
– You could make fruit juice and enjoy the taste as you get your teeth whitened.
4. Hydrogen Peroxide (The 3% Solution)
One of the active ingredients in our toothpaste is hydrogen peroxide. Yes, the hydrogen peroxide you use to treat skin wounds. It has antiseptic properties and is good for oral hygiene. It is important to note that you only need a 3% solution.
Method 1
– Pour 2 tablespoons into your mouth and swish it around for 1 to 2 minutes.
– Brush your teeth regularly.
Method 2
– Mix 2 teaspoons of hydrogen peroxide with 3 teaspoons of baking soda. Mix them to form a paste.
– Place this paste on your toothbrush and brush your teeth regularly.
***
I hope I've been able to help you get whiter teeth. If you have any natural remedies that can help with getting sparkly white teeth, share them.
See you on the brighter side of smiles.