Nollywood actress Uche Ogbodo has made it clear that she has no filter in 2016.
Following criticism from fans over her septum ring and clothing choices, she had choice words to share on Instagram.
In her tirade, she directed the F-word at her ex-husband and haters.
See below.
*Reader Discretion Advised – Profanity*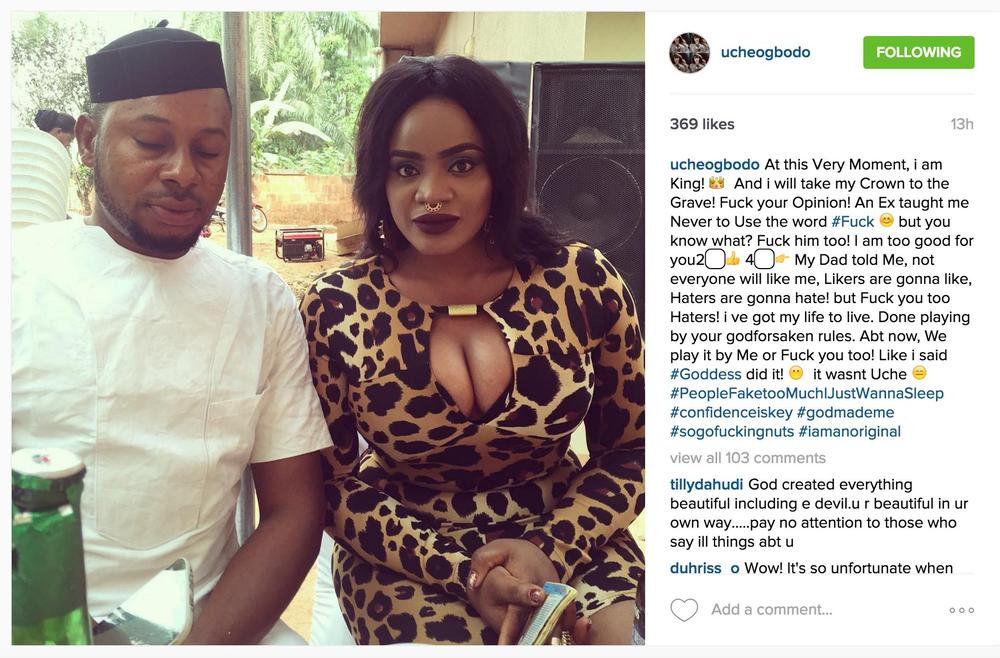 What do you think about this trend?