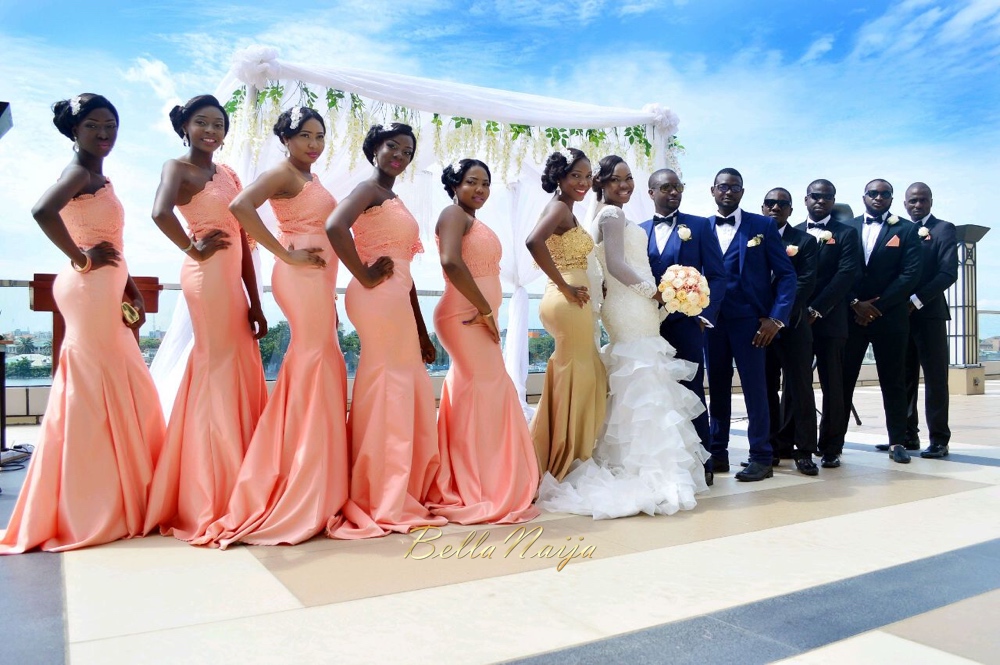 Kashi and Rotimi did a vow renewal in Nigeria after four years of marriage, to honor her dad who was too sick to travel during her court wedding in 2011. Her father is now resting with the Lord, a few months after being a part of the celebration – which also fell on her birthday.
For the UK-based couple's vow renewal, they opted for a unique outdoor venue – a terrace at Oriental Hotel in May 2015.
This isn't our usual BellaNaija Weddings feature, we ask the bride, also a planner, about planning her traditional and white wedding from abroad, advice for couples planning their wedding and more.
Be inspired!
***
~ Photography: Photonimi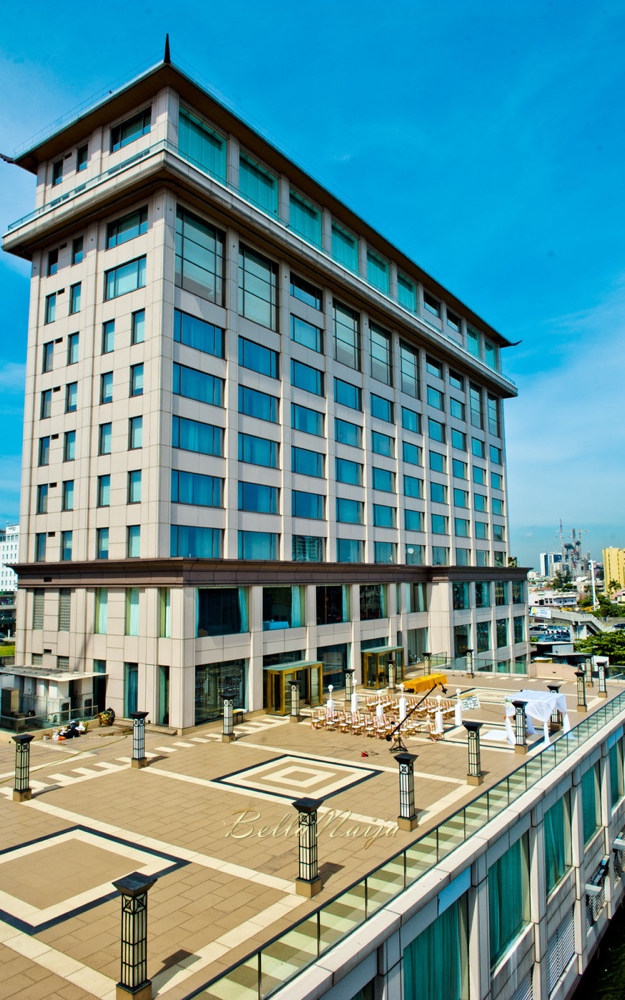 BellaNaija Weddings: How many years have you been married?
Kashi & Rotimi: Four years.
BNW: How was your first wedding?
Kashi & Rotimi: We had one in 2011. It was a court wedding at the Lewisham registry in London with a few witnesses.
BNW: Why did you decide to do a vow renewal?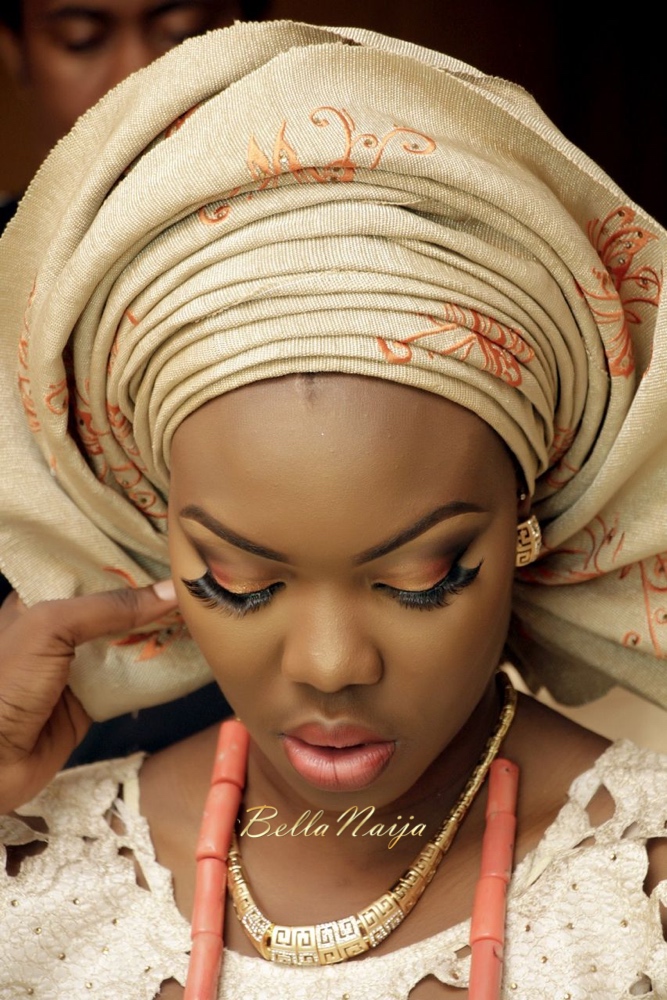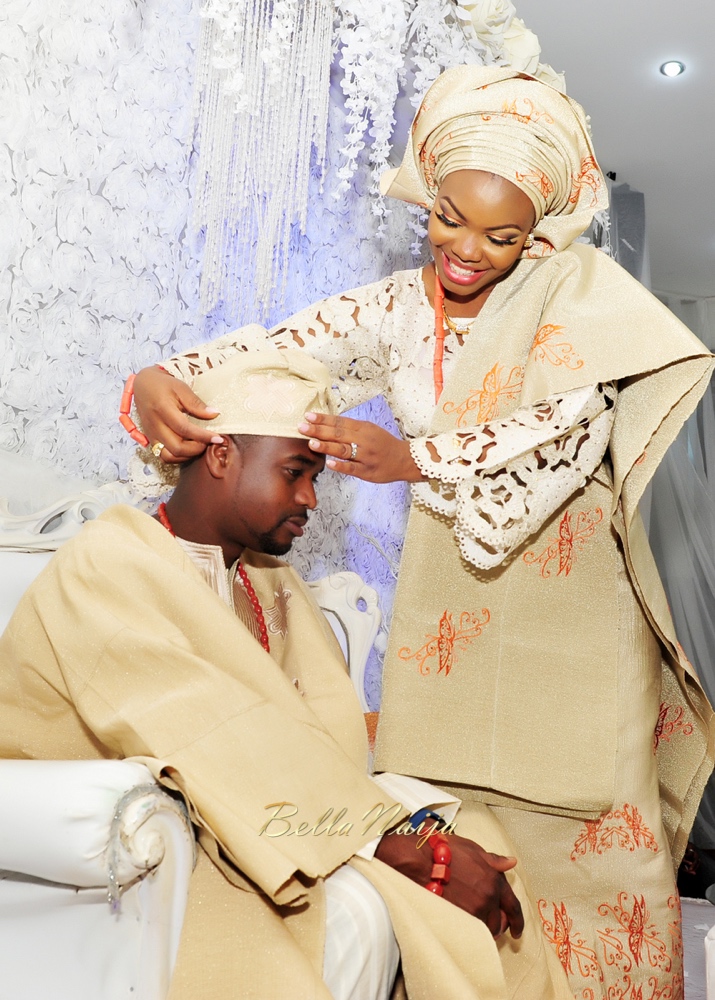 Kashi: Because my father was unable to travel to England for our court wedding in 2011. He was diagnosed terminally ill, of kidney failure and since he was over 70 years old, a transplant was not an option. He would be on dialysis. While he became ill it was his wish for us to return home for a traditional wedding. So myself and my husband wanted to belatedly fulfill his wish and also get a chance to have the elaborate celebration in front of all our family and loved ones, my wedding planner self also wanted to renew our vows to reaffirm them again, but this time with our entire and loved ones present.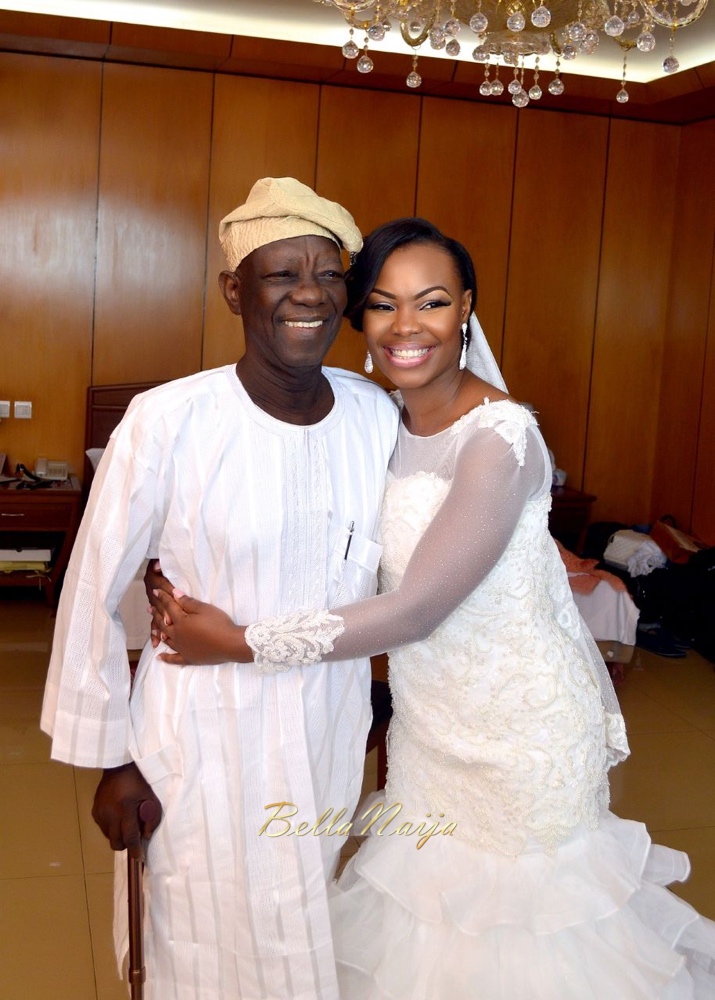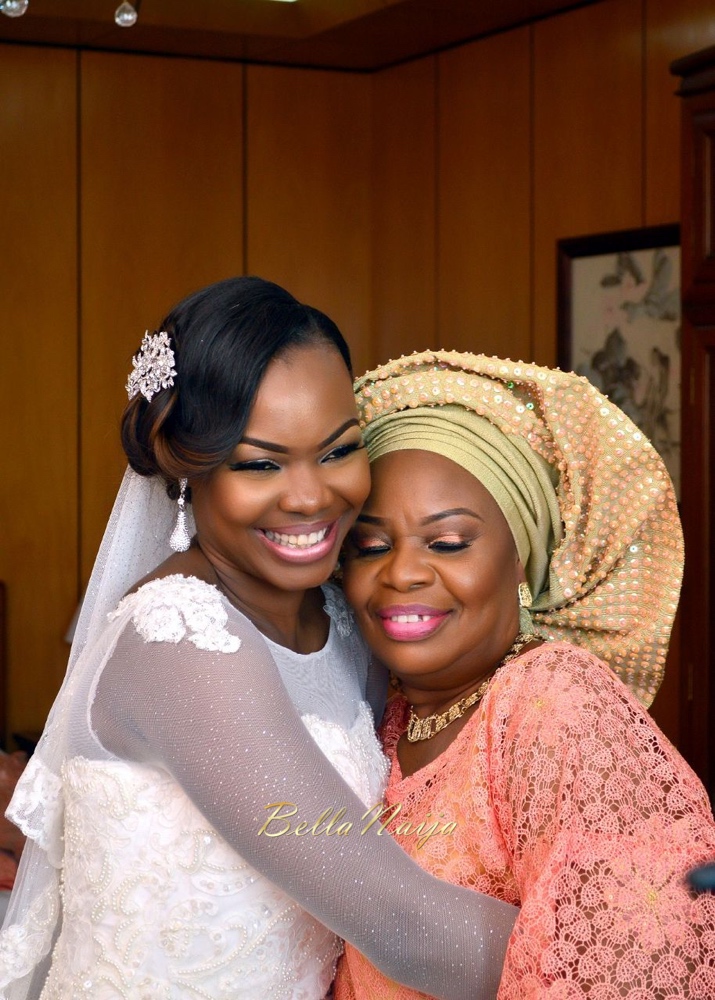 BNW: How was the planning process like? As a planner did it make things easier?
Kashi: I have heard nightmares about wedding planners not being able to plan their own weddings but it went suprisingly smoothly for me. I had a cute guest list so running the list it was done in a week and the utmost passion for wedding planning and even though I was planning from the UK I had procured the services of a very efficient event manager in Nigeria who liaised with vendors on my behalf and did the site viewing. Also, thanks to modern technology I sometimes felt like I was actually there in person especially when she Skyped me from the venue we settled on, which was Oriental Hotel.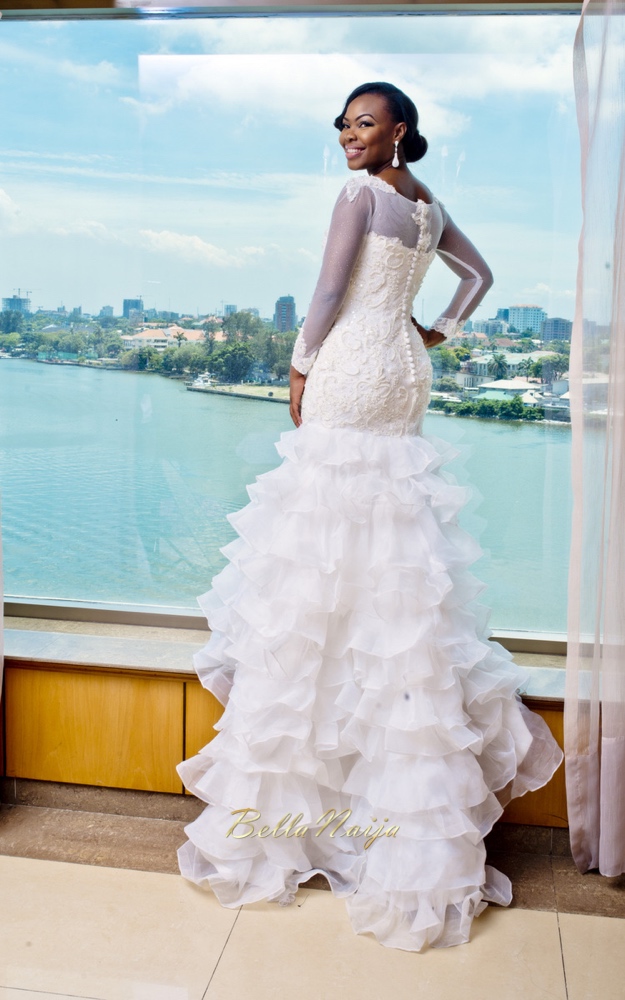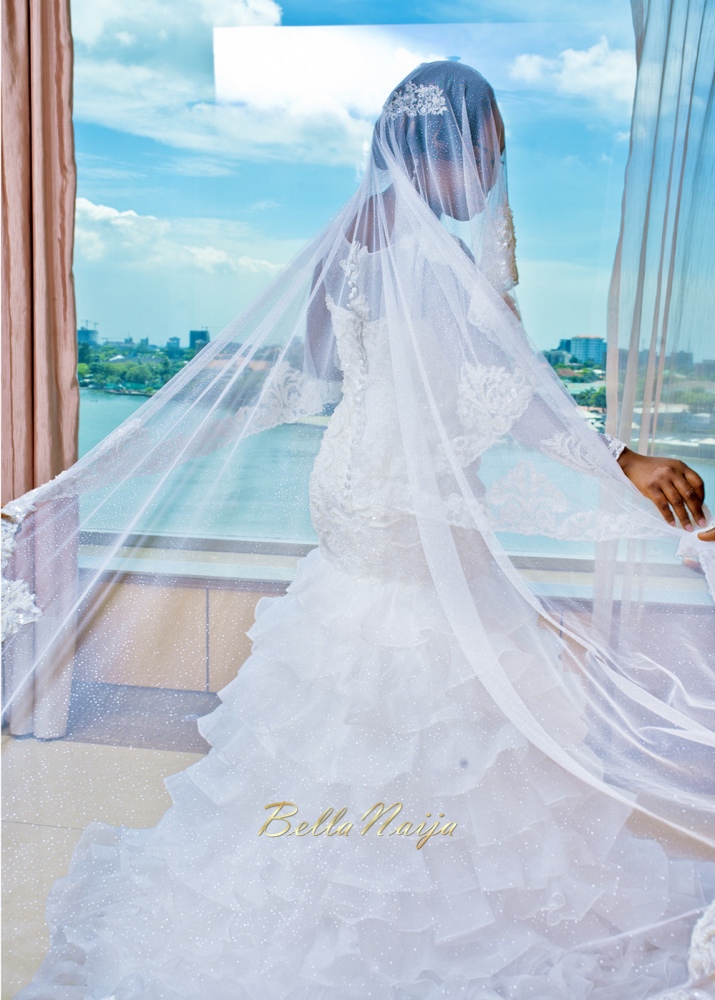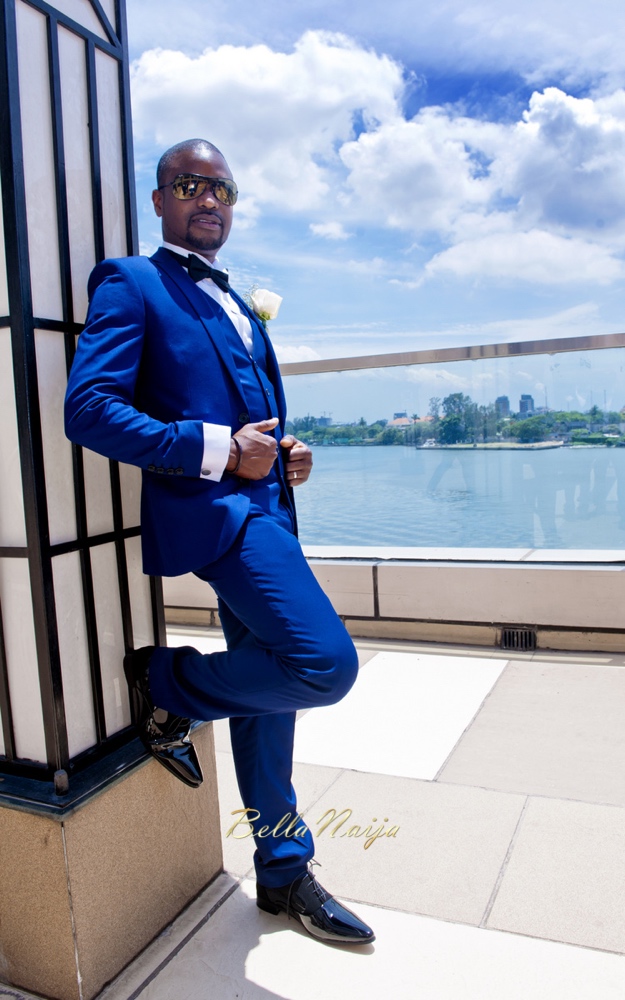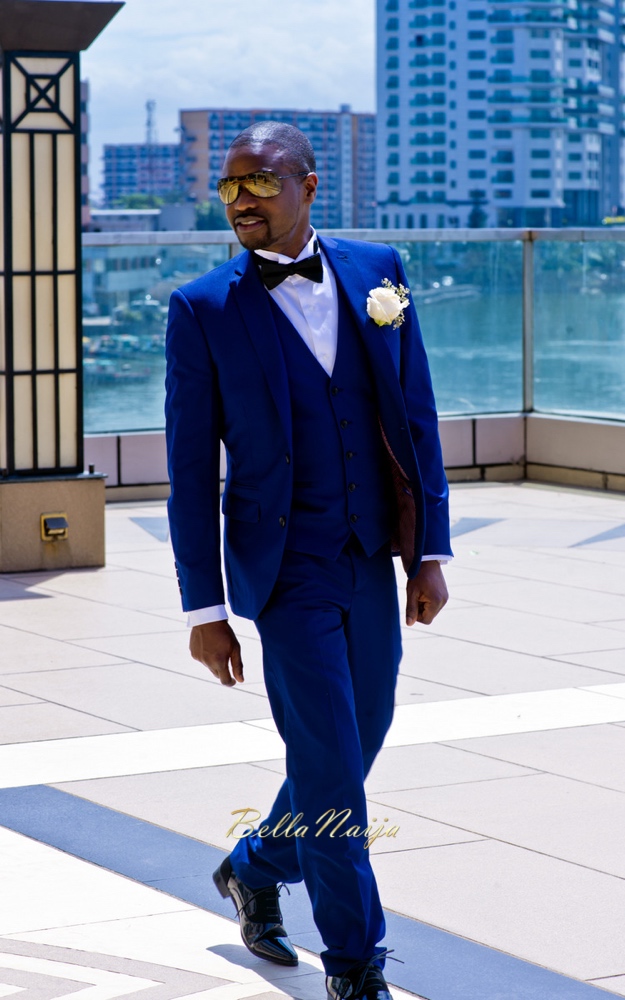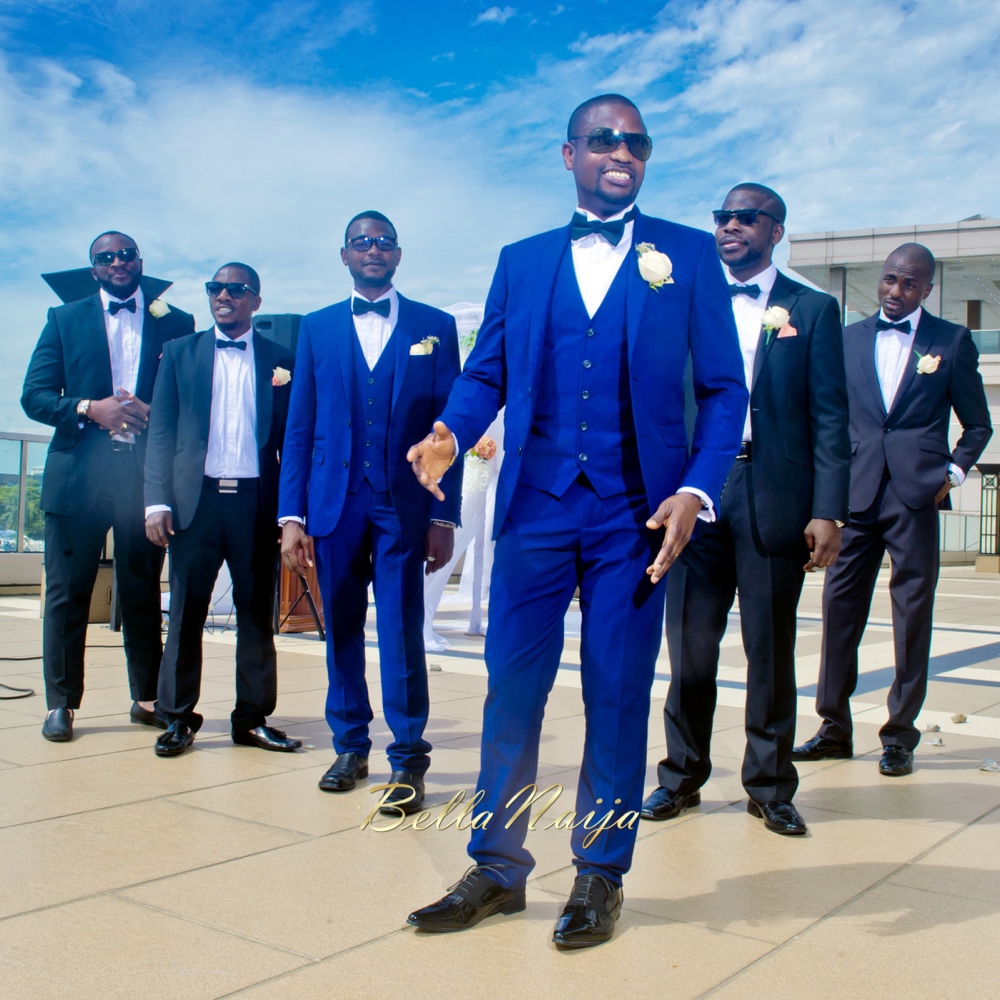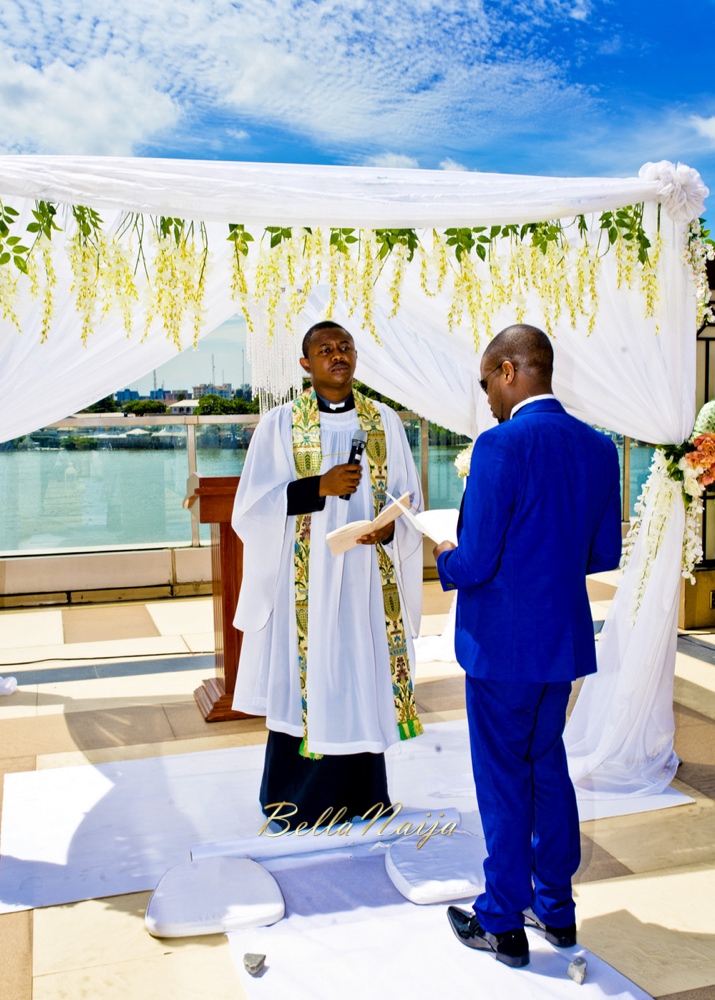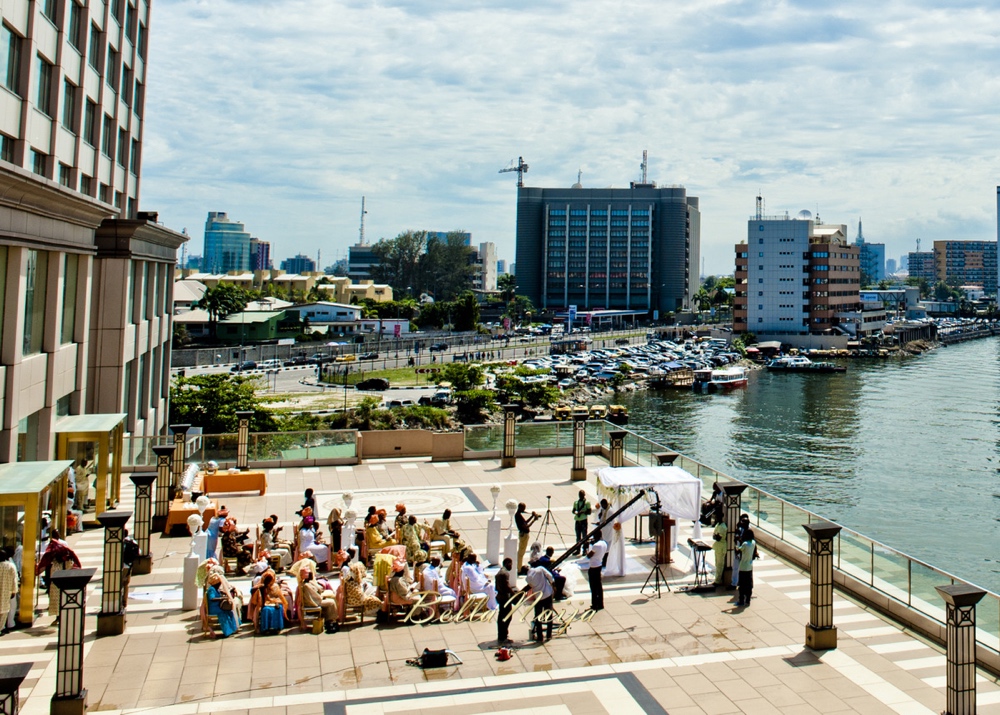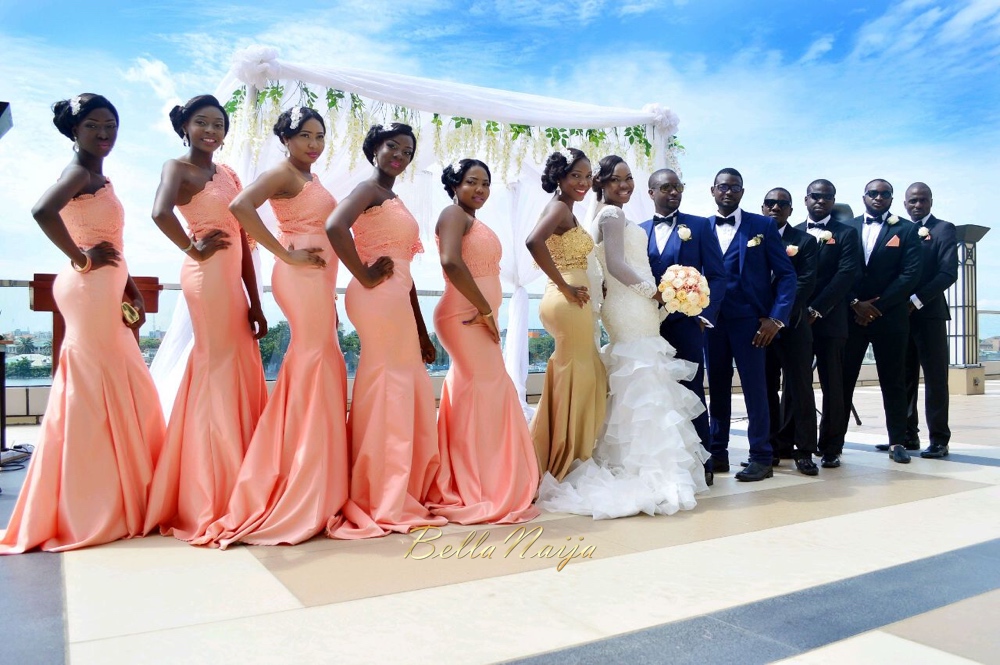 Social media made it easy to follow trend and styles from BellaNaija Weddings and updates from vendors and What's App made it easy to chat to them and exchange pictures and ideas. The entire process with all vendors I chose was as smooth as the icing on my cake.
BNW: Advice for other brides planning their weddings?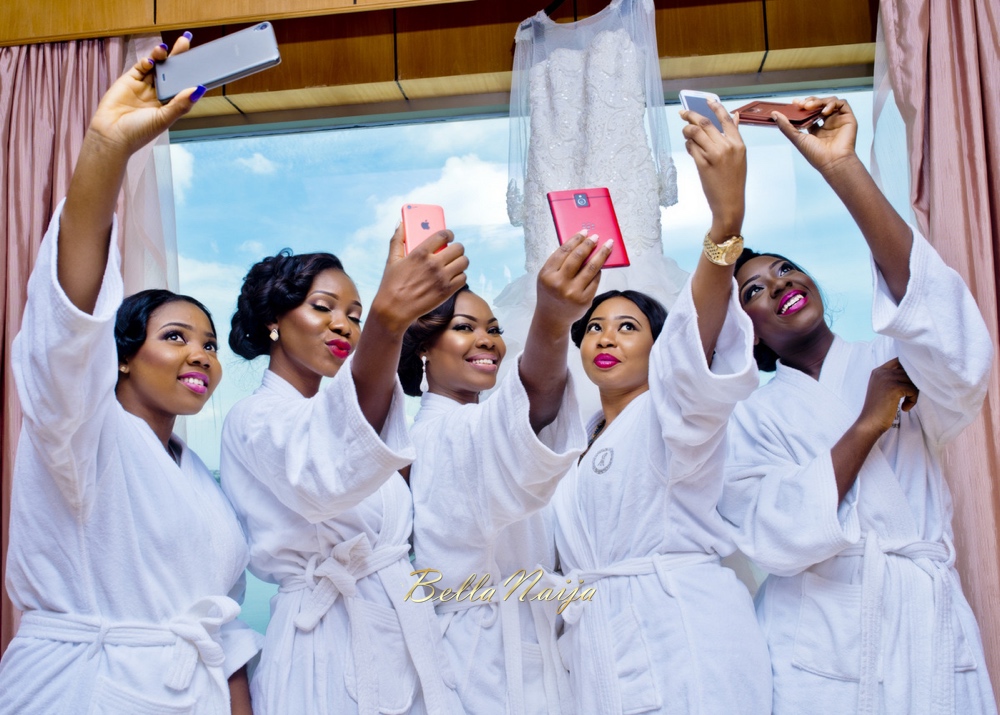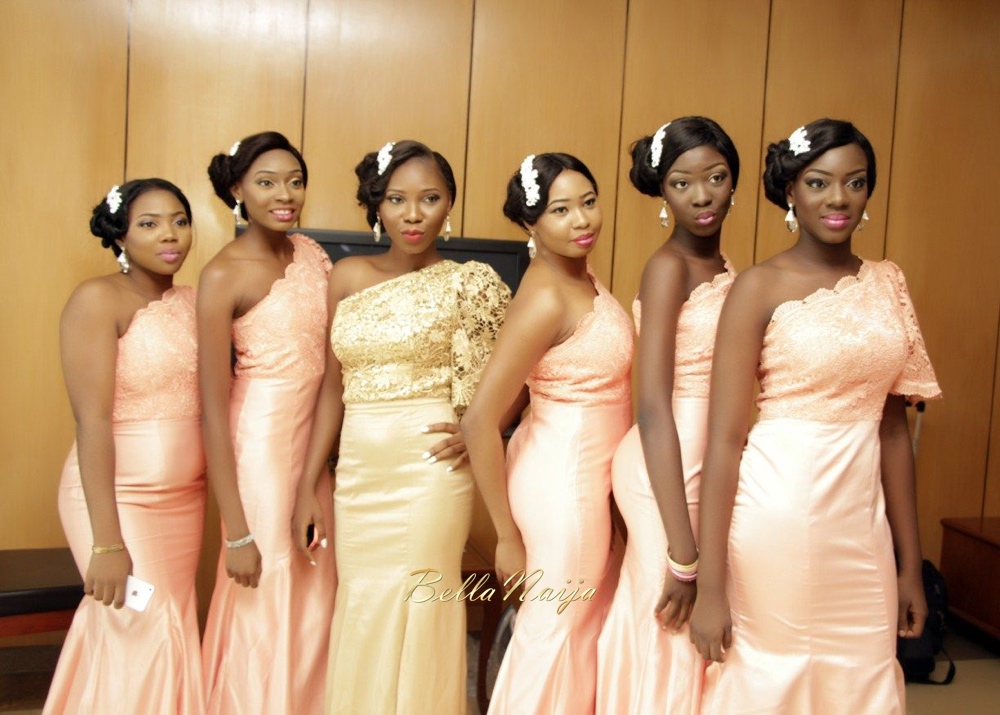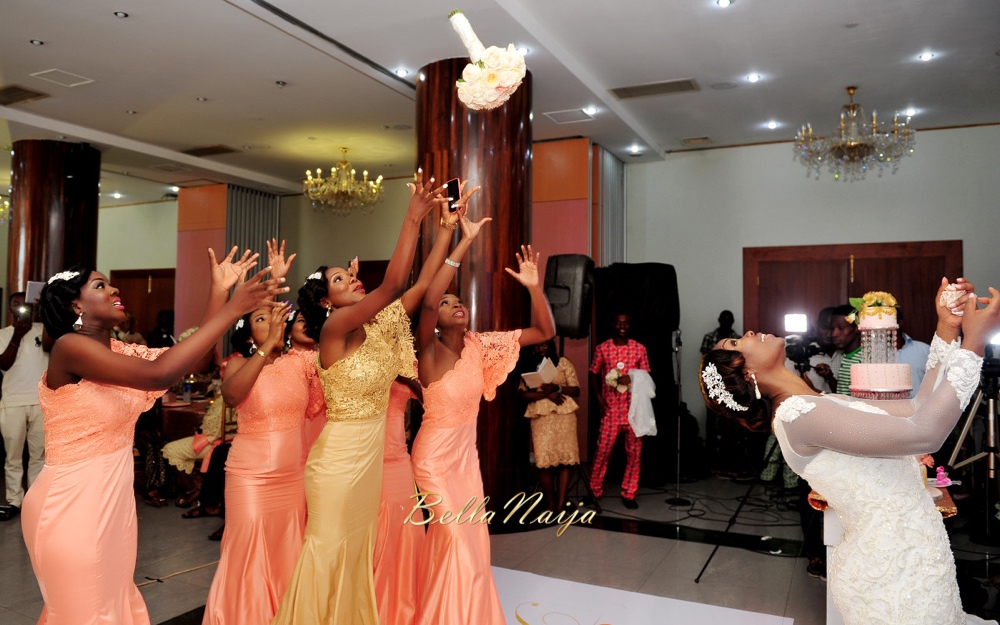 Kashi: Use a Planner
I would advise brides planning their wedding to use a wedding planner and an event /wedding coordinator to make their day as calm and pleasurable as possible. Also, be sure to incorporate their interests into their day as it is indeed their special day and not anyone else's. While the guests are important and should be catered for accordingly remember you cannot please everyone, so draw a budget with your planner and stick to it, estimate for excesses but don't over do it because their is life after the wedding and the marriage is more important than the day. Make the day as personal to you and hubby as possible and you will be more than happy to remember it come anniversary day.
Make Your Wedding Suit Your Personality
For example, I love nature and simplicity so my pre-wedding shoot was shot at a beach.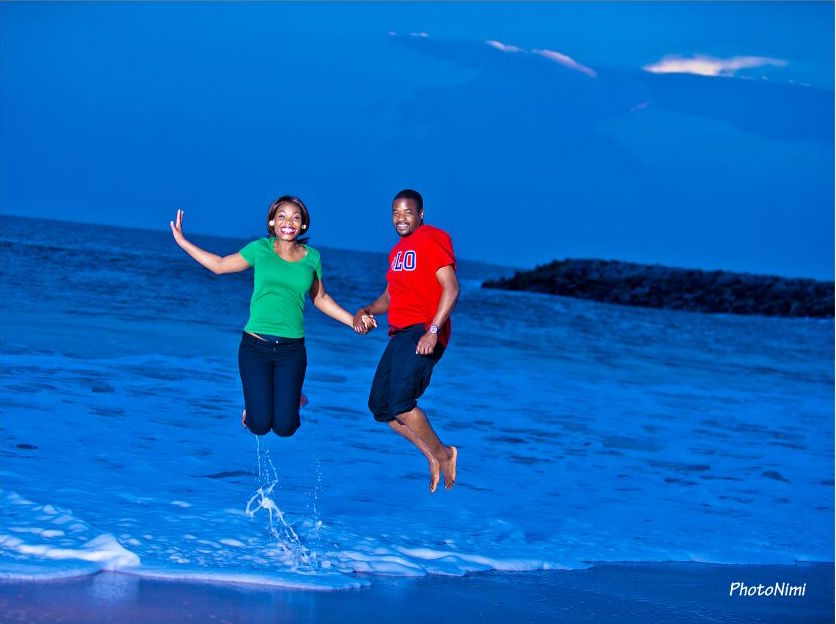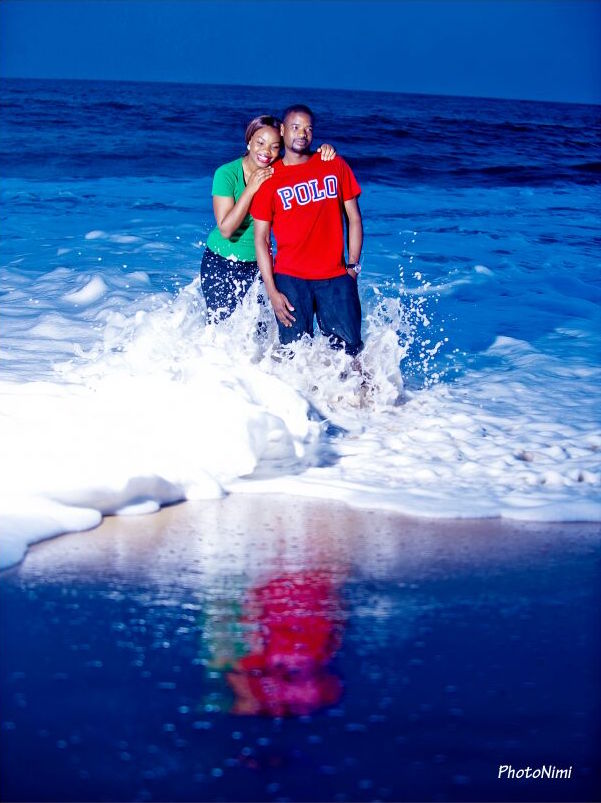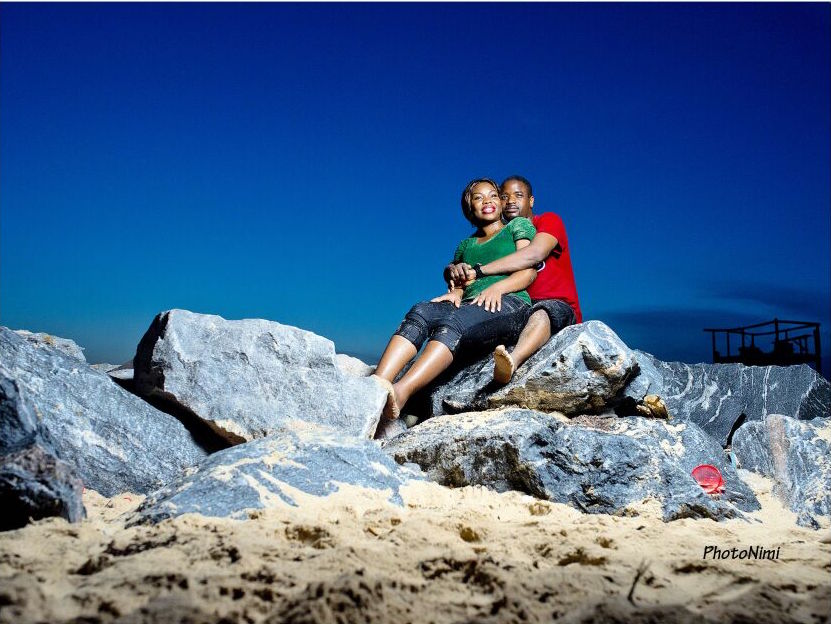 It was all about nature and us in our natural look so no make up or formal studio shoot. And my wedding renewal was taken overlooking the seas right under the skies. Meanwhile the ambience of where we would renew the vows mattered to both of us so we had a healthy budget for the venue we felt could provide the atmosphere we wanted. This include shelling out for a decent live music set-up as both I and my husband love a good boogie.
Spend More on What You Care About
While some brides have a higher budget for decor, makeup or even alcohol and some for honeymoon but whatever you choose to make your higher priority please do ensure it is something you will look back and and remember it as intensely personal to you. And please do get a professional photographer to capture those amazing moments, choose your favourite colours you would like to see guests come as your layout. I love earthy colours such as gold burnt orange and rose gold but I like peach a lot so I had my layout outside in gold and peach and inside in rose gold sequin which looked great for the after party, be creative and fun or get a planner that is.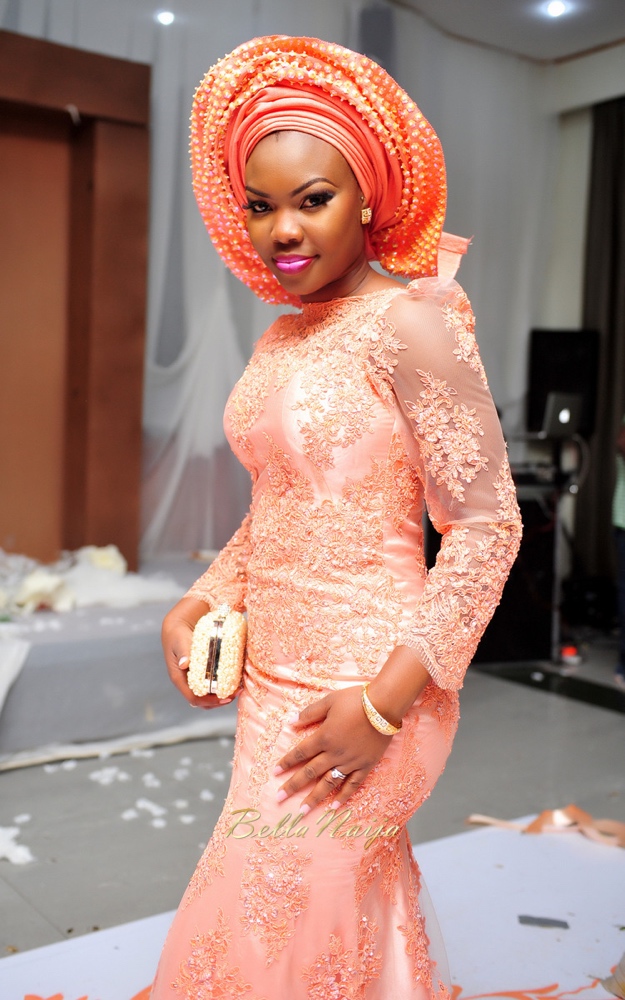 I had my 8 table names 8 love languages and I wanted to include Nigerian languages as well, while it was easy to get it in Yoruba and Igbo as the two most documented languages Google wasn't friendly with other dialects so I had to get the translation of love in Tiv, itsekiri, Irohobo and calabar from friends who were from that tribe. Thank you Eno Essien.
Make a Guest List … if You Can
Also I have noticed Nigerians rarely have a guest list and mostly have close to a thousand guests. If you come from a large extended or royal family that's ok and inevitable but if not draw up a guest list, invite your family and just a few work colleagues and close friends you would love to witness your memorable day that can also help slim down your budget or keep it the same but create a better quality experience for a fewer guests. The last thing you want is a massive turn out of unknown faces on your big day, weddings are special events done once I cannot stress enough how personal it should be.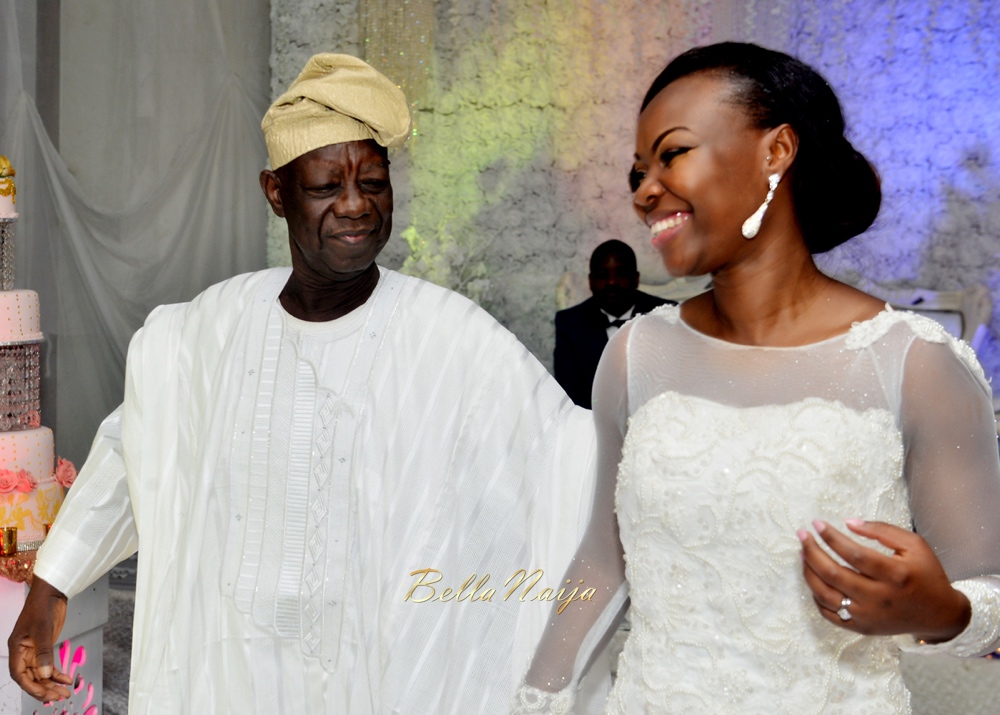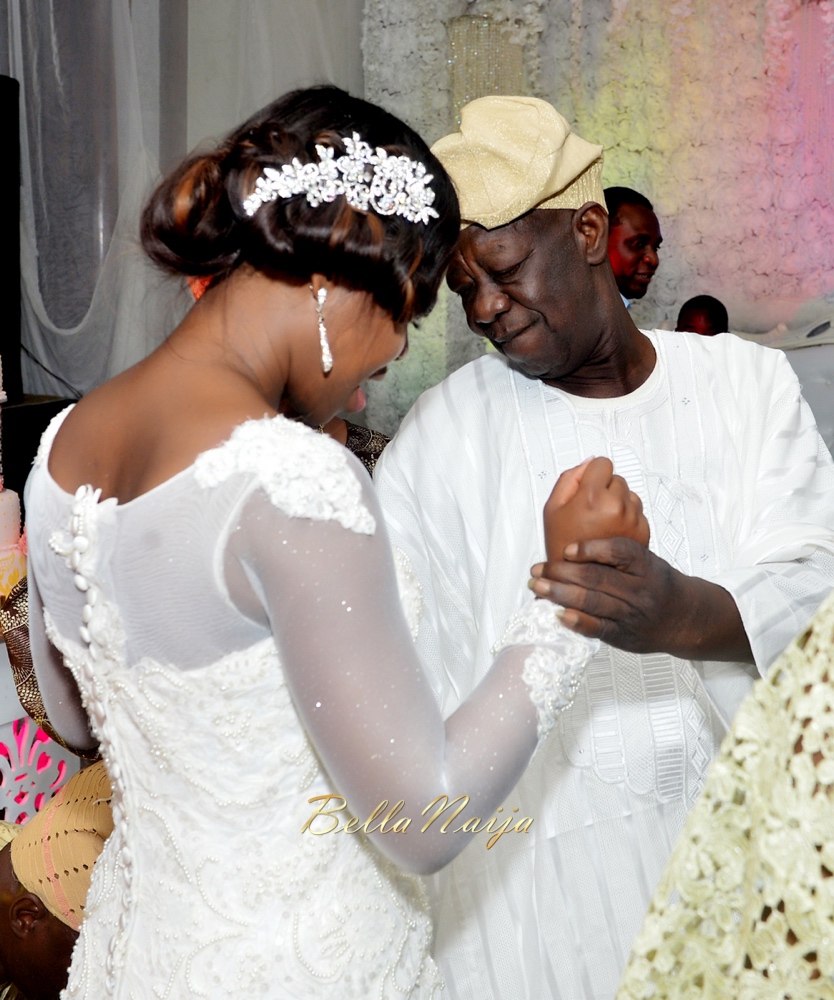 Use the Beauty Around You in Nigeria
Generally, I think Nigeria's beauty is under-appreciated. And I am glad that I was able to take photos that higlight just how wonderful it really is. The scenery in Lagos Island is breathtaking and I felt blessed to be able to return on such a special occassion. I'll tell you a secret, my husband and I have already talked about returning to Nigeria to renew our vows when we make it to our silver wedding anniversary God willing and already eyeing Calabar town in Nigeria …. 😉
The beauty of it was not just in getting married again but to the same man in my home country in the presence of our family and loved ones on a memorable day as my birthday.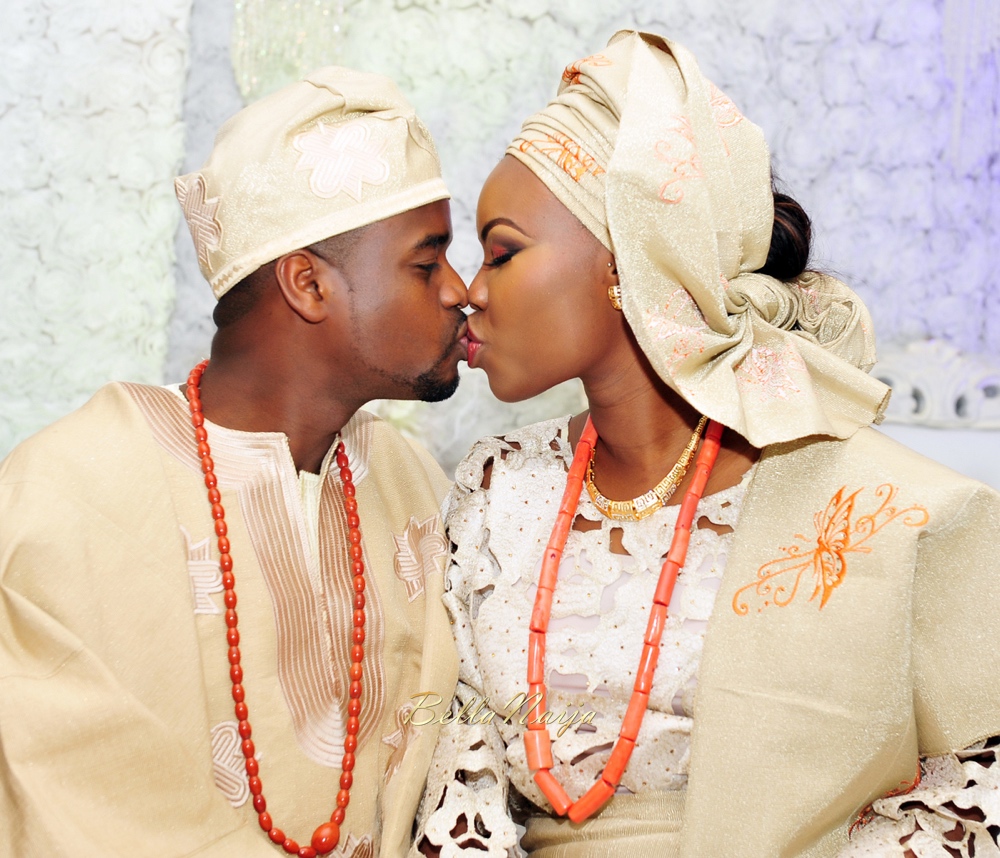 The couple also wanted to share their Wedding Video by The Wedding TV
We wish Kashi and Rotimi the very best of married life, now and forever.
***
Photographer: Photonimi | @photonimi | www.photonimi.com
Video: The Wedding TV | @theweddingtv
Bridal Attire
Bride's Makeup: iPosh Looks | @iposhlooks
Hair & Nails: Elaine Shobanjo of Shomya Lekki, Lagos | www.shomya.com | @shomya_lag
Wedding dress: David's Bridal UK for #MaisonYeya
Aso Oke: Molbaks Alasooke | @molbaks_alasooke | 08023188820
Peach Evening Dress: Kathy Anthony, Abuja | @kathyanthony
Accessories
Bridal Hair clip and Earrings: Zena Accessories | @zenaccessories
Wristwatch: Cartier
Shoes: Benjamin Adams London, Dune London, Monsoon
Clutches: Jimmy Choo London, Dune London
Wristwatch: Cartier
Earrings: Zena Accessories
Groom and Bestman Shirts and Suits: Saville Row Bespoke
Groom's Accessories: Emporio Armani, Louis Vuitton
Bride and bridal train Bouquets Floristry: BTG Florists | +234 810 028 5323
Vendors
Wedding Planner: Kashi Isaac-Salawu of Eden Event Planning Ltd | @edenevent
Wedding Cordination & Venue Styling: Posh Event Solutions | @poshevents_solutions
Wedding Cake: Lanre Butter Cream | @lanrebuttercream
Traditional Wedding Cake: KK Crafts | www.facebook.com/kkcrafts/ | +234 805 280 4457‬
MC/Comedian: Ajibade Oyemade | @ajibade
Gospel Live Band: Bims World of Music | @bimsmusic
DJ: DJ Poppeay | @djpoppaey