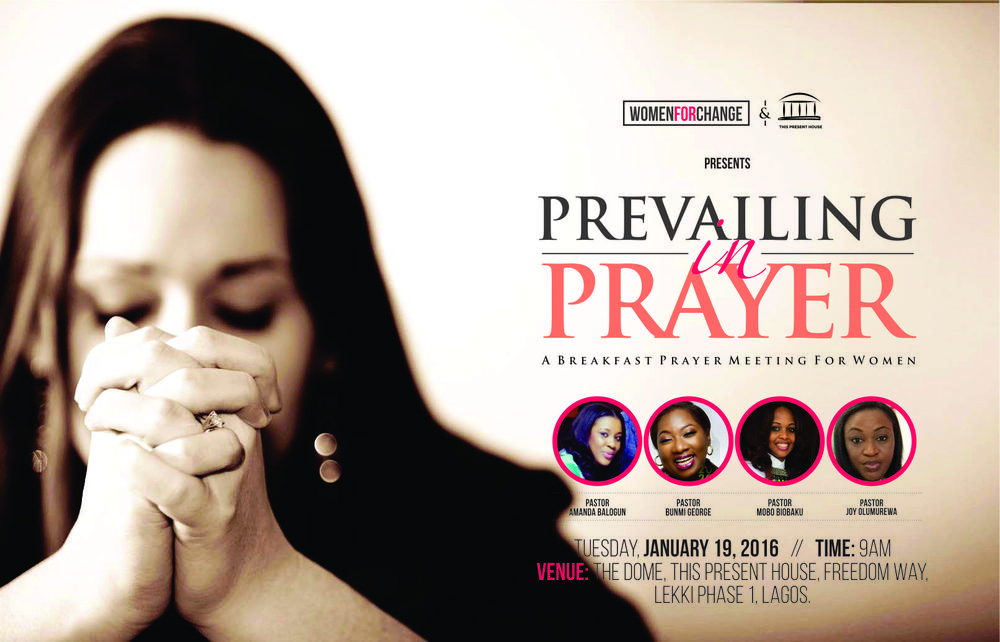 Ladies, one of the surest strategies to a life of victory is a thriving prayer life. We can only prevail if we pray. This is why we invite you to join us for our Women for Change & TPH Monthly Breakfast Meeting, this Tuesday, January 19, 2016, as four phenomenal Women of God share strategies on pressing into victory through prayer.
Venue:The Dome, This Present House, Freedom Way, Lekki Phase 1, Lagos.
Date: Tuesday, January 19, 2016
Time: 9AM
Breakfast will be served.
You can watch this event live from your home or office via www.thispresenthouse.org/watch-online
Invite a friend!