All White Everything! Photos from Dorcas Shola Fapson's Fun 25th Birthday Party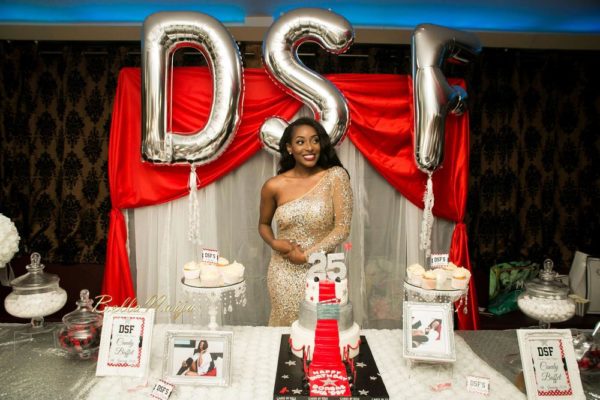 Actress Dorcas Shola Fapson celebrated her 25th birthday a couple of days ago and it was quite a fun event.
All friends of the birthday girl turned up in white while DSF as she is fondly called served serious hotness in two outfits – a gold monostrap sequin dress and a grey velvety dress.
The décor was simple yet lovely with helium balloons, cupcakes and a cake that actually had a red carpet draped on it.
See all the photos below.