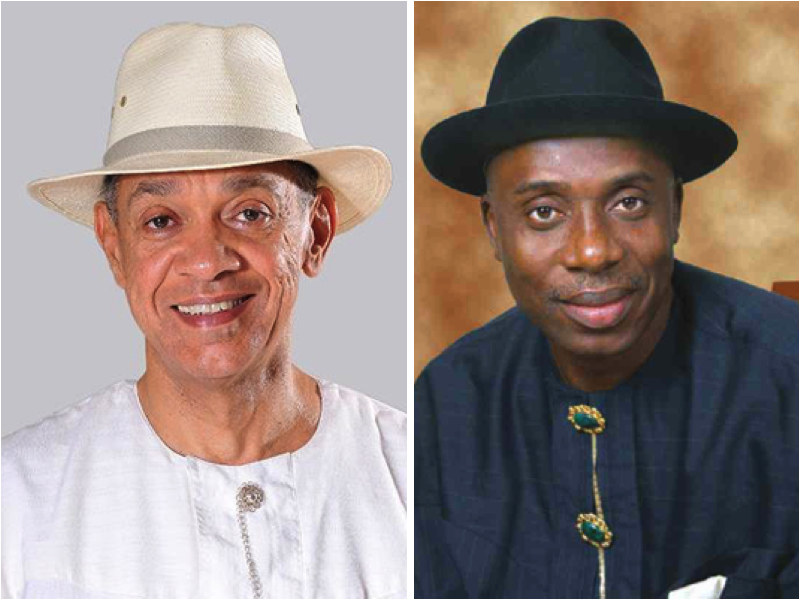 We are officially starting a hashtag – #NoChill2016.
From musicians to actors, this year started off with social media beefs 'back to back' and now it's spread to politics!
Okay, a little background. When Senator Ben Murray-Bruce slammed President Buhari's Telegraph UK interview this weekend, he mentioned that a minister spent 80 Million Naira on a party, but did not mention who it was. This was the tweet in question:
Your own minister spent ₦80 million on a one day dinner, yet it is your citizens you accuse of being criminals #IAmANigerianNotACriminal

— Ben Murray-Bruce (@benmurraybruce) February 6, 2016
As there are only 36 ministers in Buhari's cabinet, Minister Rotimi Amaechi (former governor of Rivers state) felt offended and has clapped back at the media mogul and Senator.
A coward who is not bold enough to name the minister that he alleged criminally spent N80M on dinner is unfit to sit in our senate chambers

— Chibuike.R. Amaechi (@ChibuikeAmaechi) February 6, 2016
I will not respond to innuendos. Be courageous, name the minister. We know you talk here & do 'siddon' look where you are elected to talk

— Chibuike.R. Amaechi (@ChibuikeAmaechi) February 7, 2016
We shall be waiting for a response from the Senator, as he doesn't seem like one to back down from his claims.