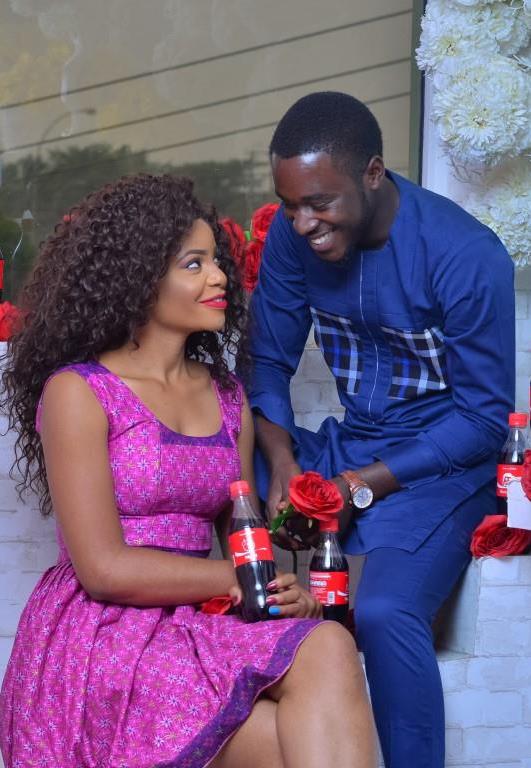 Last week, Coca-Cola had called for entries from couples across Nigeria to enjoy an all-expense paid Val's Day treat! All-expense paid, I say! If you sent entries on Instagram, say 'Wa Sere'!
Dinner by Chef Fregz under the twilight and photo sessions by celebrity photographers, George Okoro, Moyo Oshimbawo and Christian Livingstone were highlights of the day. Not to mention personal chauffeurs, custom-made #ShareACokeNG Val packs and a full-on makeover. Six couples enjoyed the treat in Lagos, Port Harcourt and Abuja. Coca-Cola was the perfect host. How else could you #ShareAFeeling on this 2016 Val's?
Aderonke Ayoade with her beau Adedayo Salman, and Dipo Oyewole with the delectable Folarera Supo-Orija rocked in Lagos.
Abuja hosted Femi Awopetu with wifey Sophie, and Christina Edem with soulmate Segun Oloruntoba.
Abdulkadir Musbau turned up with beau Seona Momodu in Port Harcourt, so did Nkechi Anumba and Anthony Joseph.
What went down in all cities can only be told in photos, feast your eyes!
Abuja – Segun/Christina
Abuja – Femi/Sophie
Lagos – Dipo/Fola
Lagos – Aderonke/Dayo
Port Harcourt – Abdulkadir/Seona
______________________________________________________________________
Sponsored Content