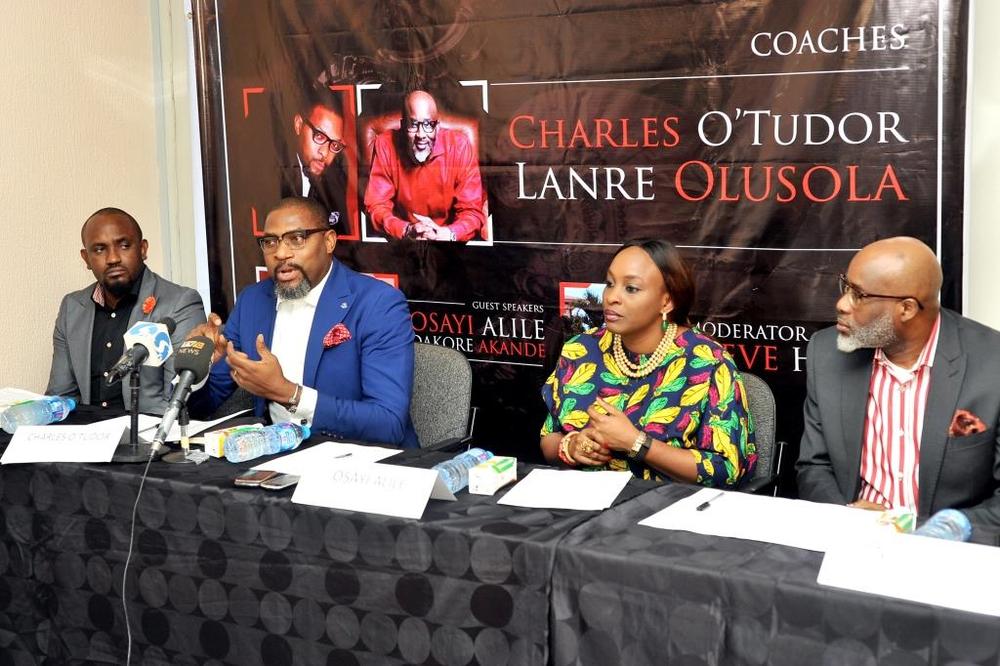 Lanre Olusola, Charles O'Tudor, Osayi Alile and Steve Harris converged for a Press Conference to announce the first of its kind Emotional Brand Master Class workshop titled The Power of Emotions: Using Positive Emotions to build your Brand scheduled to hold on the 27th February 2016 in Lagos.
Speaking at the Press Conference, the moderator and three of the four renowned speakers, with A-list Nollywood actress, Dakore Akande unavoidably absent, accredited their participation in the forthcoming workshop saying that they consider it a very important exercise designed with the goal of understanding the human emotions and the role it plays in brand maximisation.
According to them, the Emotional Brand Master Class will focus on four focal aspects;
How to Use your Emotions
How to understand The Power of Psychological & Emotional Branding with a perspective on the future of personal and corporate branding
What are Deadly Emotions and how to overcome them
Women and their Emotions – A liability or an asset.
Each speaker bringing a world of knowledge and experience will tackle each of these focal aspects with first a talk and then, a Q&A section moderated by Life Design & Business Strategist, Steve Harris.
A major part of the workshop will be a special 2-3 hours of hands-on group and one- on-one therapy sessions handled by a team of certified life Coaches and Therapists after every talk. This section is designed to further provide personalised solutions for attendees.
Registration for the event is still on-going for a token fee of N15, 000 and will continue until February 19th, 2016. However, available seats and vendor spaces are limited as the event is rapidly selling out.
Full details for the event are listed below:
Date: 27th February, 2016
Time: 10am Prompt
Venue: The Lekki Coliseum, Lekki, Lagos
Speakers: Lanre Olusola, Charles O'Tudor, Dakore Akande and Osayi Alile
Moderator: Steve Harris
Registration: Visit http://www.the-ultimatewoman.com/ or call 08077077000, 08055151504
__________________________________________________________________
Sponsored Content