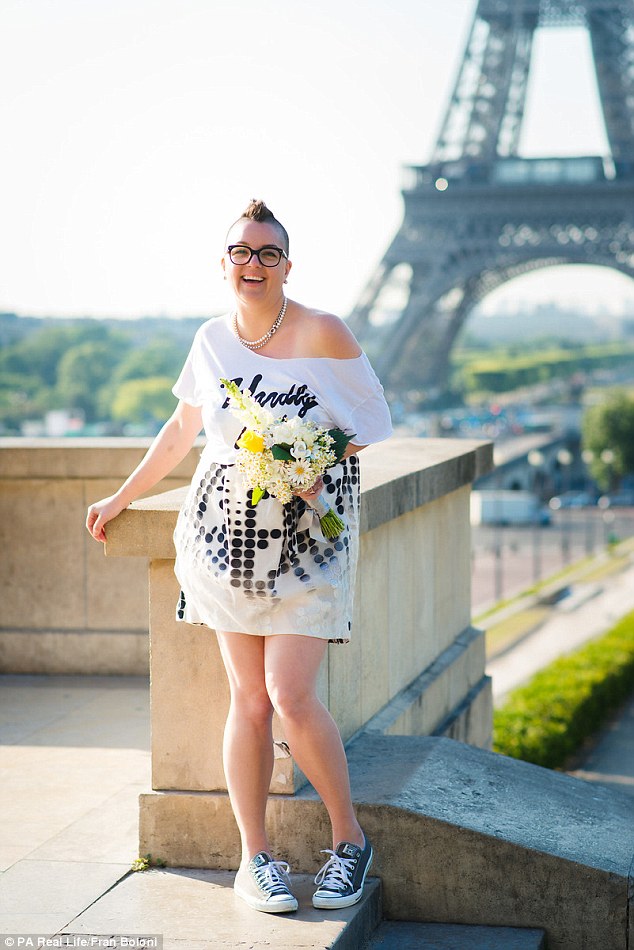 This is the definition of self-love!
A 42-year old American woman who changed her name from Desiree Longabaugh to Beautiful Existence has revealed that she spent up to $7000 (about 2 million Naira) on a trip to Paris just to marry herself!
The mother of two who wore a white dress and a pair of trainers as she recited vows she had written to herself. The "wedding" took place under the Eiffel tower, and an officiant oversaw the wedding through Skype as the social media and marketing executive could find no one to do it in person in Paris.
Speaking about her "marriage" she said, "It was hugely emotional…. Looking at myself on that screen as I Skyped the officiant, saying exactly what I wanted to say to myself was soul-shifting. I believe everybody should self-marry before they even marry anyone else. It allows you to drop that pressure of having to have somebody else with you in order to be successful."
Beautiful Existence will be a year old in the "self-marriage" this June.
Source: DailyMail