Governor Nasir El-Rufai of Kaduna state is recovering public lands previously illegally sold to private companies and individuals.
The Governor has defended his decision in a series of tweets, saying no hash tag can stop the planned seizures and demolitions.
Here are the tweets: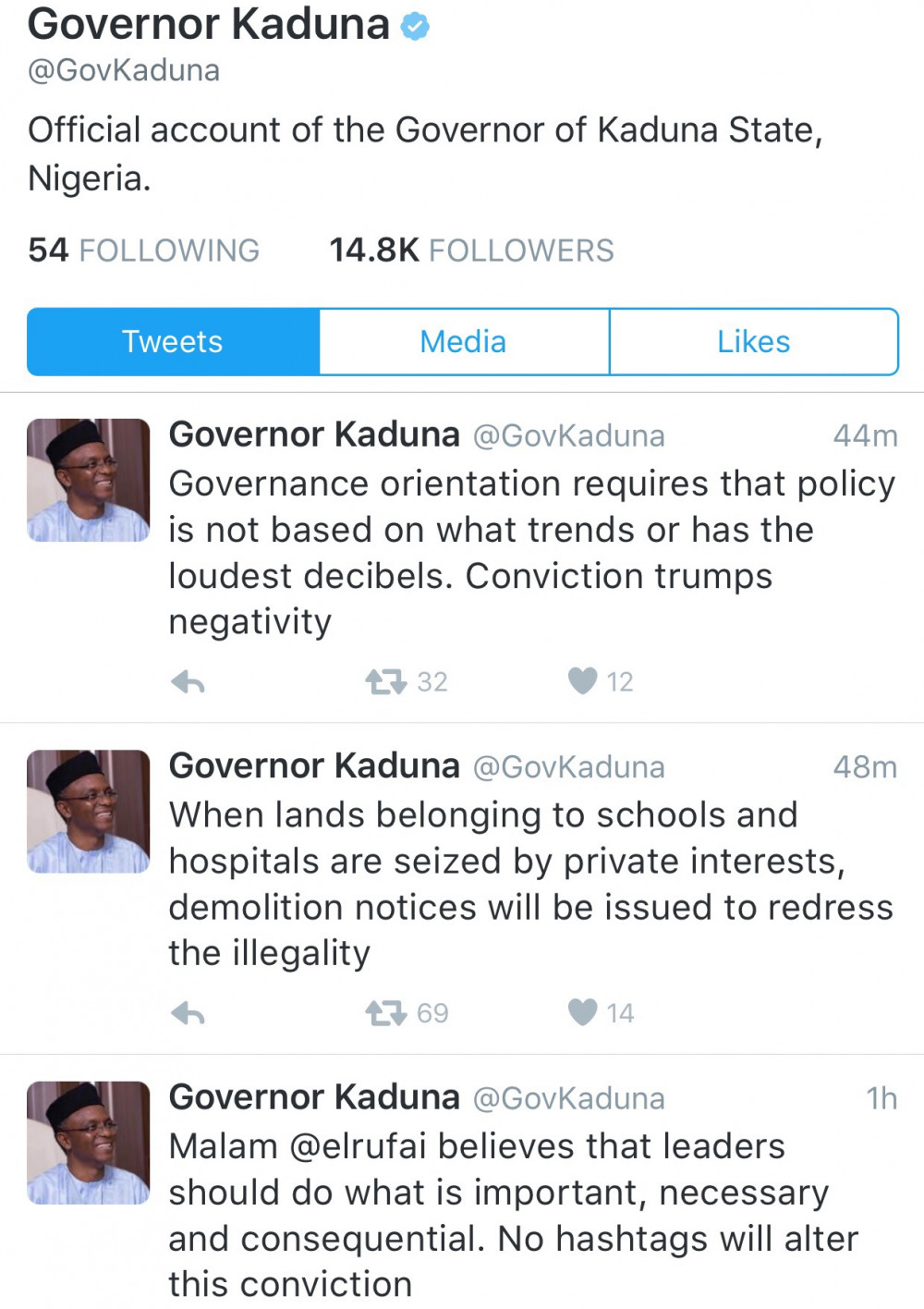 However, a lot of people don't agree with different parts of the new policy.
Some believe the previous owners should be compensated, while some think the demolitions are unnecessary.
Here are some tweets: