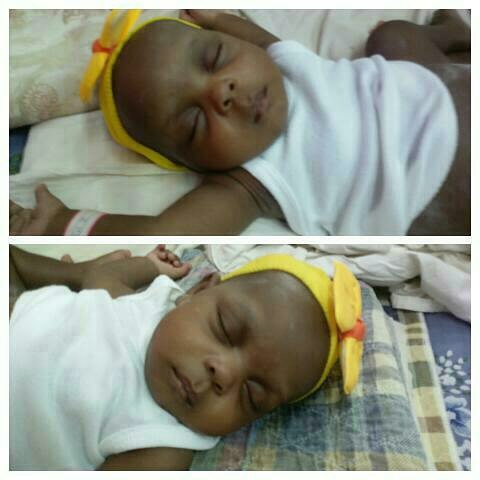 Your voices were heard. We know there are 2 sides to every story but we were truly disheartened because a mother had to resort to pleading for help on the internet, just so the hospital could honour her family's wishes.
In case you missed it, Mary Ayeni gave birth to twin girls named Miracle and Testimony – 4 months ago, the beautiful twins are conjoined and require surgery. UNTH in Enugu is currently handling the case and was not cooperating in sharing patient records despite the parents' wishes.
Here is an update on the Ayeni twins via Caroline Danjuma – the actress has been advocating for the rights of the twins and their parents as well as supporting financially via her Hopeville Foundation;
A big THANK YOU to all the blogs , and to every single person that reposted and spoke out, our voices was certainly heard and I believe our babies will be happy to thank you all personally when they grow up. UNTH Enugu has apologised for not communicating well and for other mishaps that occurred along the way. A lot of meetings have been going on for the safety of the kids and they have agreed to assist in sending out records to interested hospitals. We thank them for their cooperation . All hands are on deck now, ensuring miracle and testimony have the best care and surgery . By my research such surgery takes 10-18 hrs depending on its complexity , chances of survival is 5-25 percent , which could involve 20-25 surgeons , finding the best team for the surgery is our outmost priority regardless of where it would be. We want both girls to be alive . By his grace all will be well. Will keep you all updated . Thank you very much and may God stand up for you as you stood up for the Ayeni twins. We all appreciate you all. The battle will soon be over.