On Saturday 27th February, Slum2school Africa celebrated its 4th anniversary. The anniversary which held at Makoko, Lagos state also witnessed the commissioning of its first Early Childhood Development Centre (ECDC).
The centre which is projected to service about 600 – 1000 children weekly has four (4) different learning spaces and over 120 learning tools including an interactive smart board, a functional e-library and creative technology tools. The ECDC is very critical in helping children reach or meet their full potentials,  as it encourages thinking outside the box especially for children in underdeveloped communities.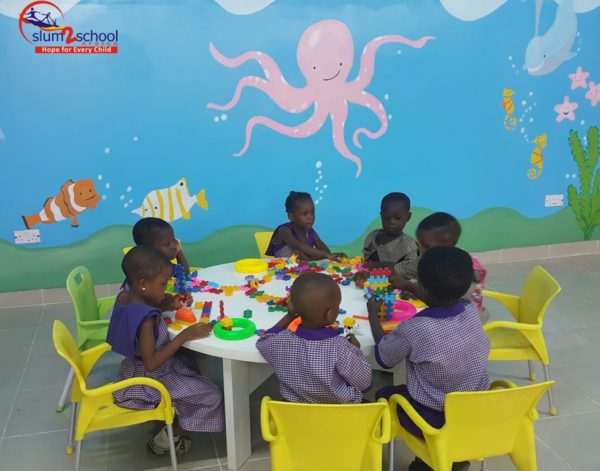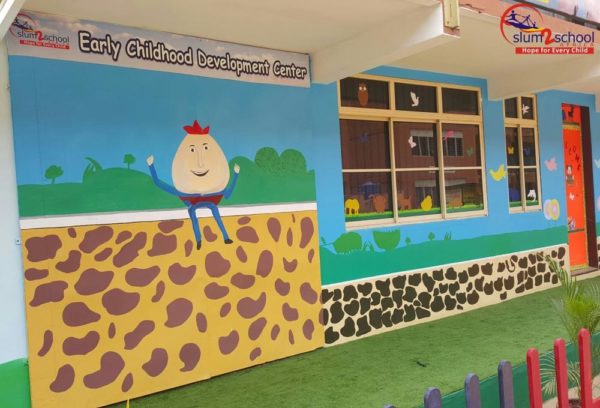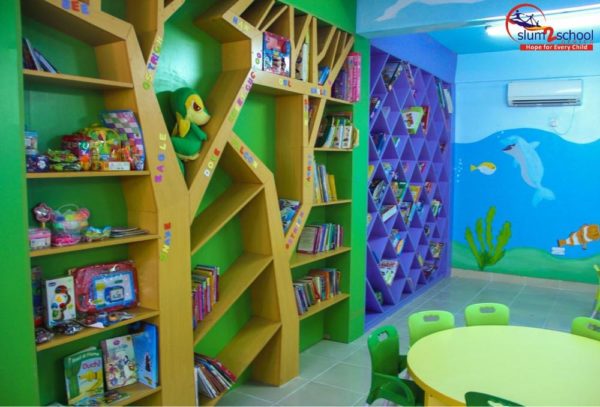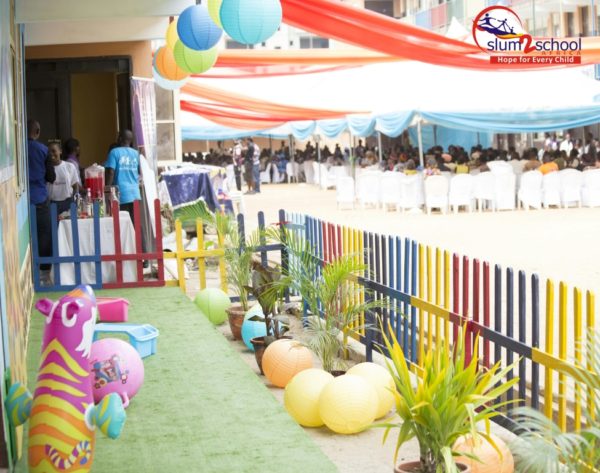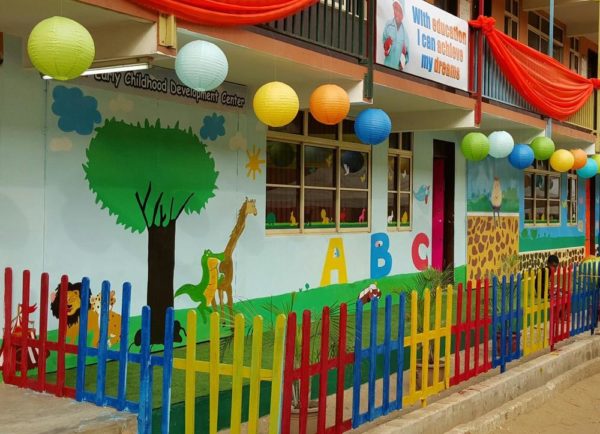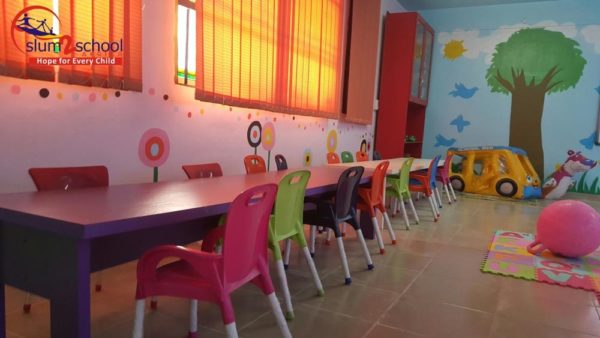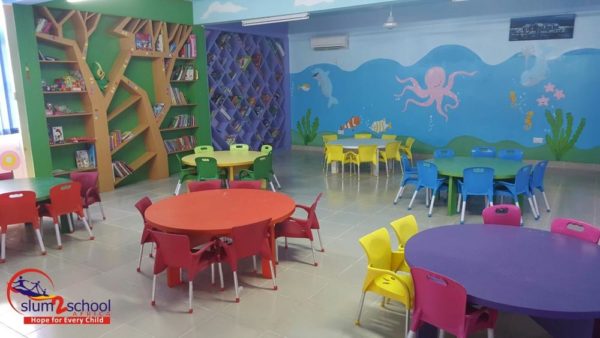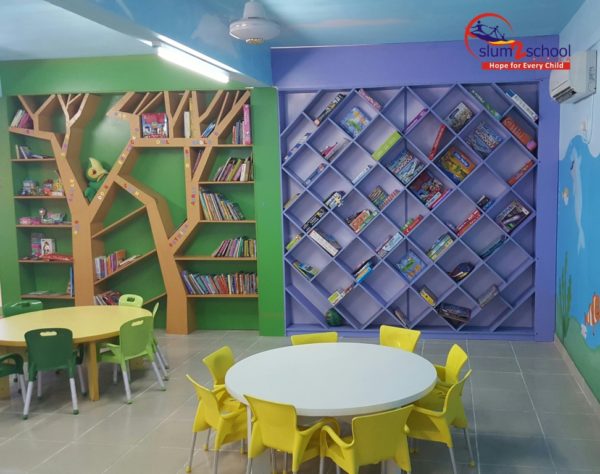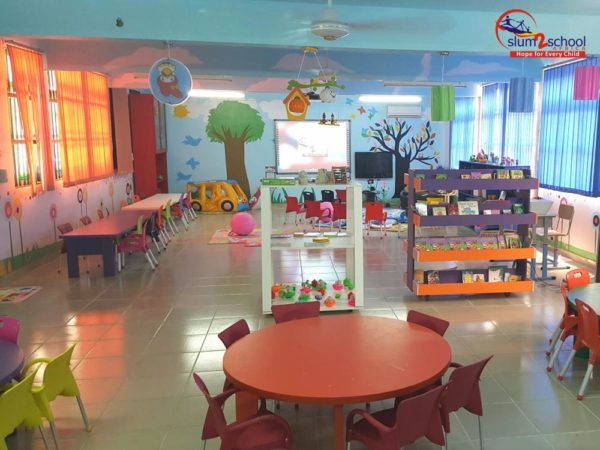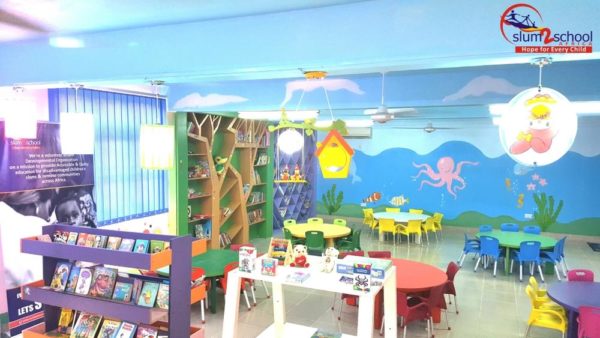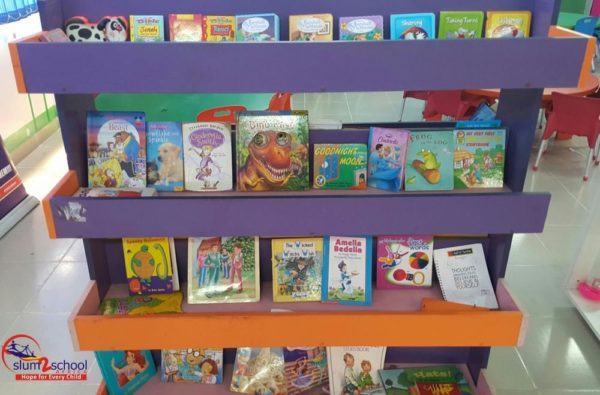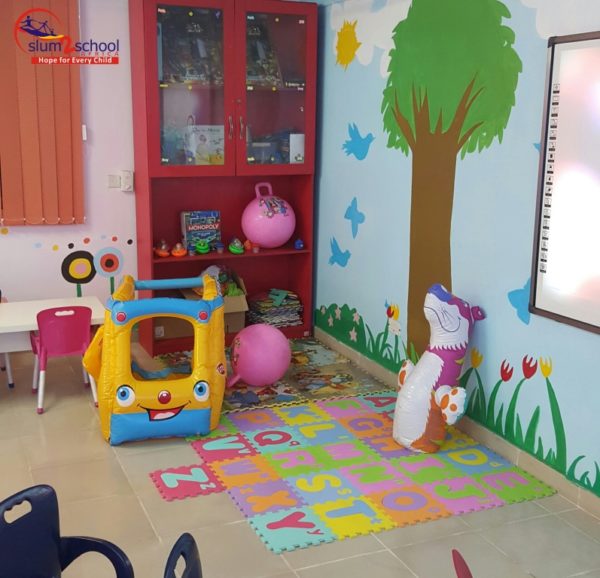 Speaking at the event, the founder and Executive Director of Slum2School Africa, Otto Orondaam who in all excitement, revealed that the launching of the ECDC is one of many development projects planned for the year and he also appreciated the volunteers for thinking less of themselves and more of the children. He said that the funds used to build the ECDC were raised by volunteers and about 70 volunteers where also recognized with Certificates of appreciation, Medals of Honour as well the prestigious Volunteer achievement award.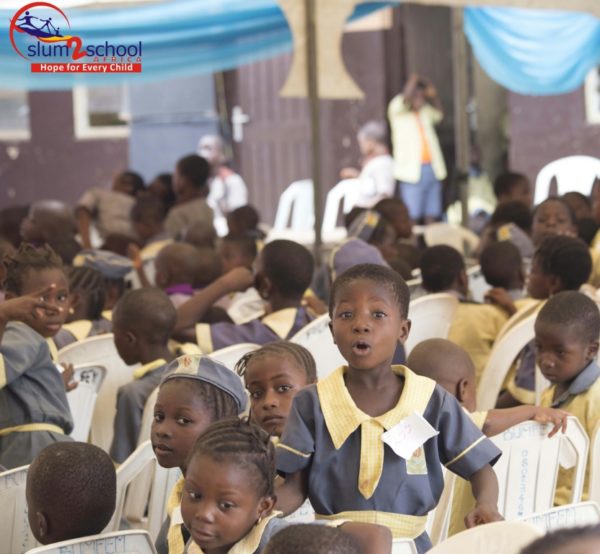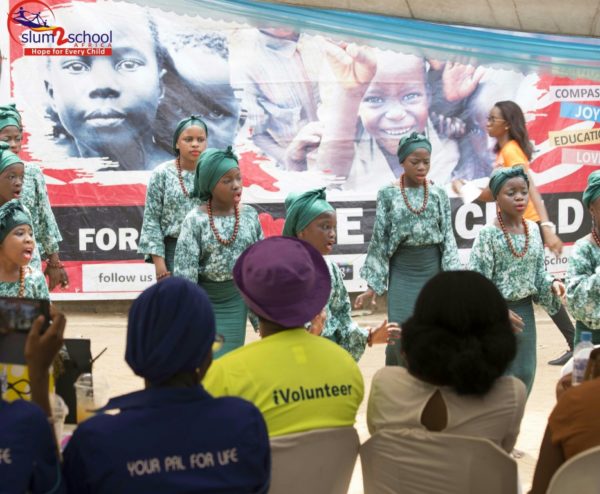 As a volunteer driven organization Slum2School Africa provides educational scholarships and other psycho social support for disadvantaged children in slums and remote communities across Africa. And since the organization was founded in 2012 with the help of over 5000 volunteers across 25 countries, several corporate and non-corporate partners they have reached out to over 11,000 children across 15 communities and provided scholarship support to over 600 children.
Also speaking at the event was Maureen Ihonor, Deputy Director of Corona Trust council who said that the standard of the ECDC is one of the best she had visited and most of the best private schools did not even have such. She congratulated the team for such a great impact and selfless service and pledged the support of Corona Schools. Nimi Akinkughbe, MD of Bestman games who was also present expressed her satisfaction as well as the Education Secretary of the Lagos State Mainland Education Authority, Hon. Olabisi Adetona who could not hide his excitement. He said that this was the best early care center on the mainland and thanked Slum2School Africa for its effort over four years towards the improvement of education in the state.
"Just this week we presented an award to Otto Orondaam for the numerous developmental projects that Slum2School had done over the years not knowing that this was even coming."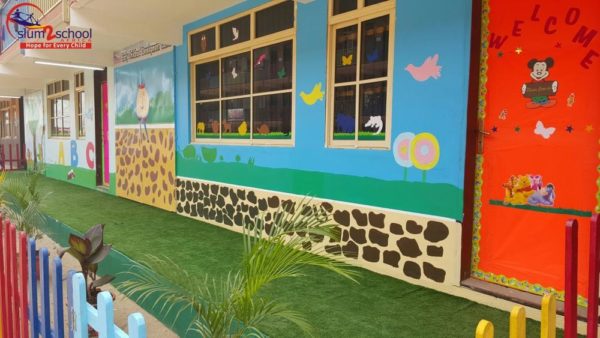 The event was very entertaining with performances from several beneficiaries. In attendance were hundreds of volunteers, and special guests from the private and public sectors.
With the organisations proven track record of a steady growth and remarkable achievements, there is the anticipation of a drastic reduction in illiteracy rate and improvement in the quality of lives especially among the less privileged.
****
This post has been published for free as part of BellaNaija's commitment to supporting Slum2School. We applaud Slum2School Africa for taking great strides towards eradicating illiteracy amongst the less privileged