Tania Omotayo just bagged a major endorsement deal with an energy drink called "Last Shot Nigeria".
Tania, who is currently a Senior Creative Analyst at an ad agency in Lagos, shared the lowkey moments from the signing on her Snapchat page a couple of weeks ago and now the news of the endorsement has been officially released.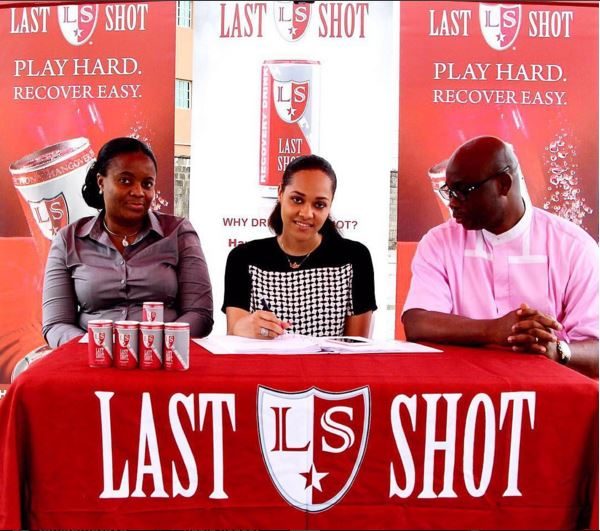 Apart from her corporate job, Tania has a leg in the modeling industry and has done a couple of fashion shows and shoots including being the face of Lisa Folawiyo Studio's "Print Party" Campaign in 2014 and doing a high fashion campaign for Polo Avenue a couple of months ago.