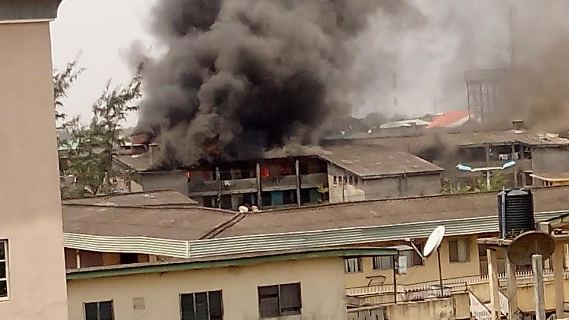 The Panti barracks located in the Yaba area of Lagos caught fire this afternoon.
The fire which started at about 2.00pm is said to have gutted about five other apartments as residents are trying to rescue their belongings from being destroyed in the inferno.
It is not yet certain what the cause of the fire is, however officials of the Nigerian Fire Service are on the scene.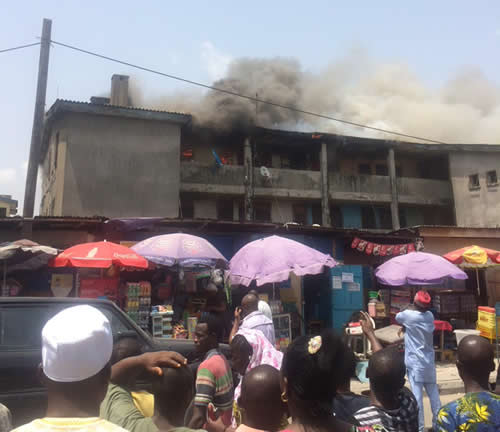 Photo Source: Twitter