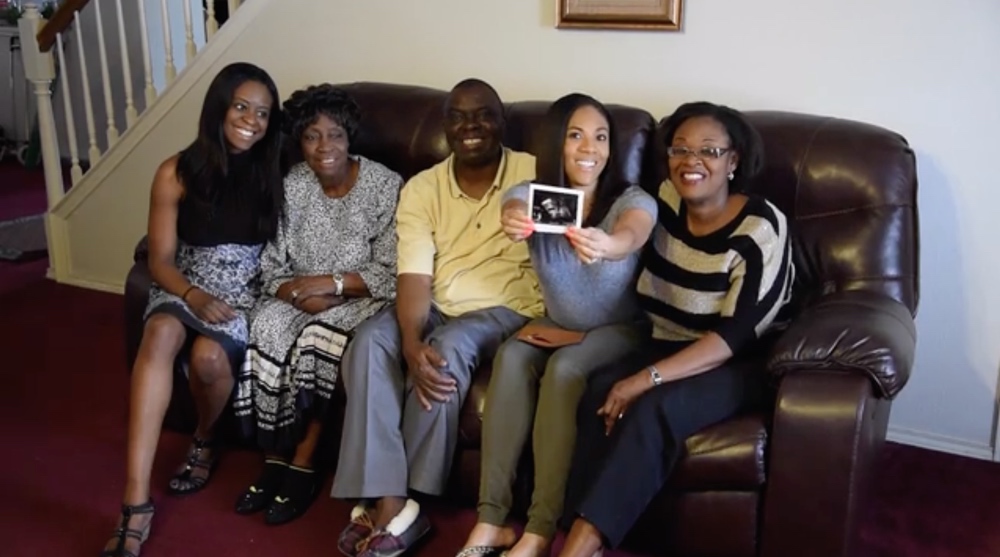 Last week, we showed you how some celebrity mums have revealed their baby bumps to the world (click here if you missed it).
Mum to be, Tannisha and her husband Victor Oyeniyi found a unique way to break the news to her family and get it all on camera! She tricked them into thinking they were taking a photograph but little did they know she has some exciting news to share with them!
Their reactions are priceless but worth getting on camera. The hugging and the dancing will definitely make you smile.
Watch the Video

We're expecting!! ? Oct' 16 from Victor Oyeniyi on Vimeo.
Credits
Victor Oyeniyi |  Victor Oyeniyi, @Vicdawg04
Tannisha Wilson | @ _t_nicole