Over the years we've noticed that when some celebrity mothers are with child, announcing the good news is most times a big deal. Most of them have mini photoshoots at home with hubby or go to the studio, face beat and have professional photos taken, baring the bump in cute outfits and others choose to make a public appearance and have you see the bump for yourself.
However, some mothers in Nigeria choose to hide theirs baby bump for a few months before the reveal. Some for superstitious reasons and others for fear of a miscarriage in the earlier months.
Whichever way the cat gets out of the bag, having a baby is always a big deal and today, we're showing you some of the cute ways celebrity mums make the "I'm Pregnant!" announcement and adding some bonus maternity photoshoots just because!
So let's get into it!
First we have Nigerian celebrity couple, talented singer Tiwa Savage and her manager hubby T Billz.
They made their big announcement on Intsagram, following the start of the new year with a cute photo of them holding baby shoes and revealing the growing baby bump.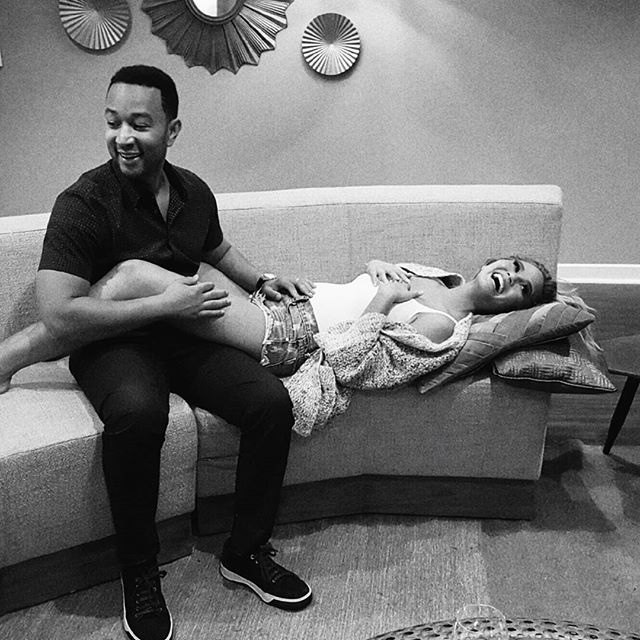 Everybody loves Chrissy Teigen & John Legend!
The model and her amazing singer of a husband, also shared a cute photo on Instagram giving us all #relationshipgoals to aspire to! After trying naturally for sometime and finally getting pregnant via IVF with the chance to pick their baby's gender, we can't be happier for the couple who just welcomed their baby girl. See our post on Chrissy's maternity style here.
Another pregnant songstress we're putting on style your bump watch is Lami Phillips.
She's pregnant with her second child and we've recently been stalking her maternity style on her Instagram page and we're liking her all black outfits with statement shoes.
A photo posted by Olivia Wilde (@oliviawilde) on
Also pregnant with her second child, Hollywood actress Olivia Wilde shared this cute photo on Instagram of her and her first child holding their stomachs, revealing her baby bump.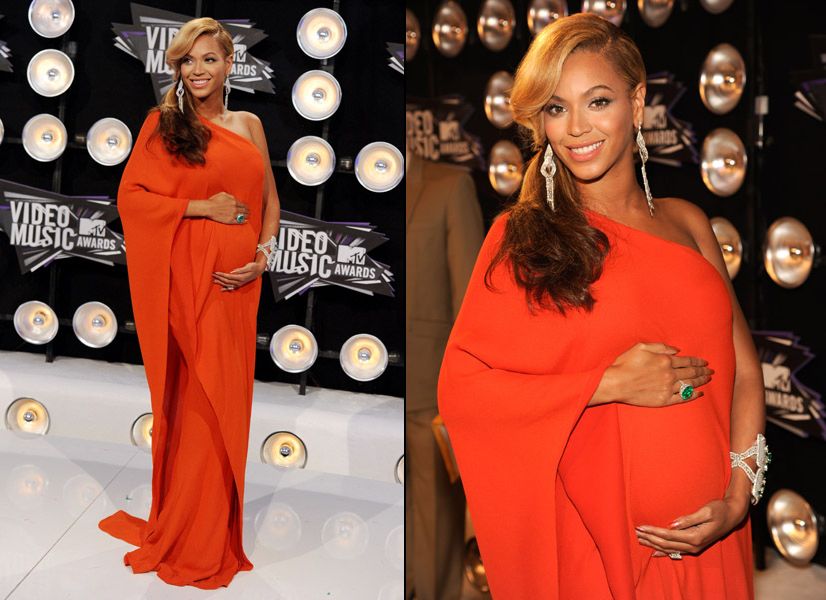 Next up we have Beyonce at the MTV VMAs red carpet in this lovely orange dress.
After a great performance at the award show, she showed us yet again that she and husband Jay Z were expecting their first child, Blue Ivy Carter.
Another fabulous mum on this list is Nollywood actress Stephanie Linus.
We still can't get enough of her Genevieve magazine cover and photoshoot and interview (click here if you missed it).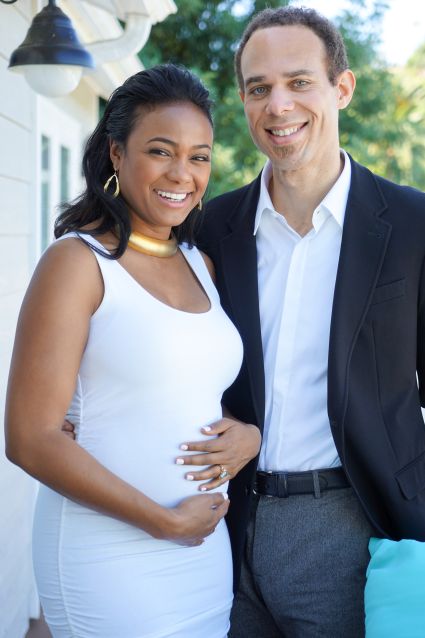 Everyone was shocked at Tatyana Ali's news!
The actress revealed that she was engaged and pregnant with a cute picture of herself and her fiancé, Dr. Vaughn Rasberry, whom she met online! (Click here if you missed it). For all of you hesitating, please take this as a sign, thanks.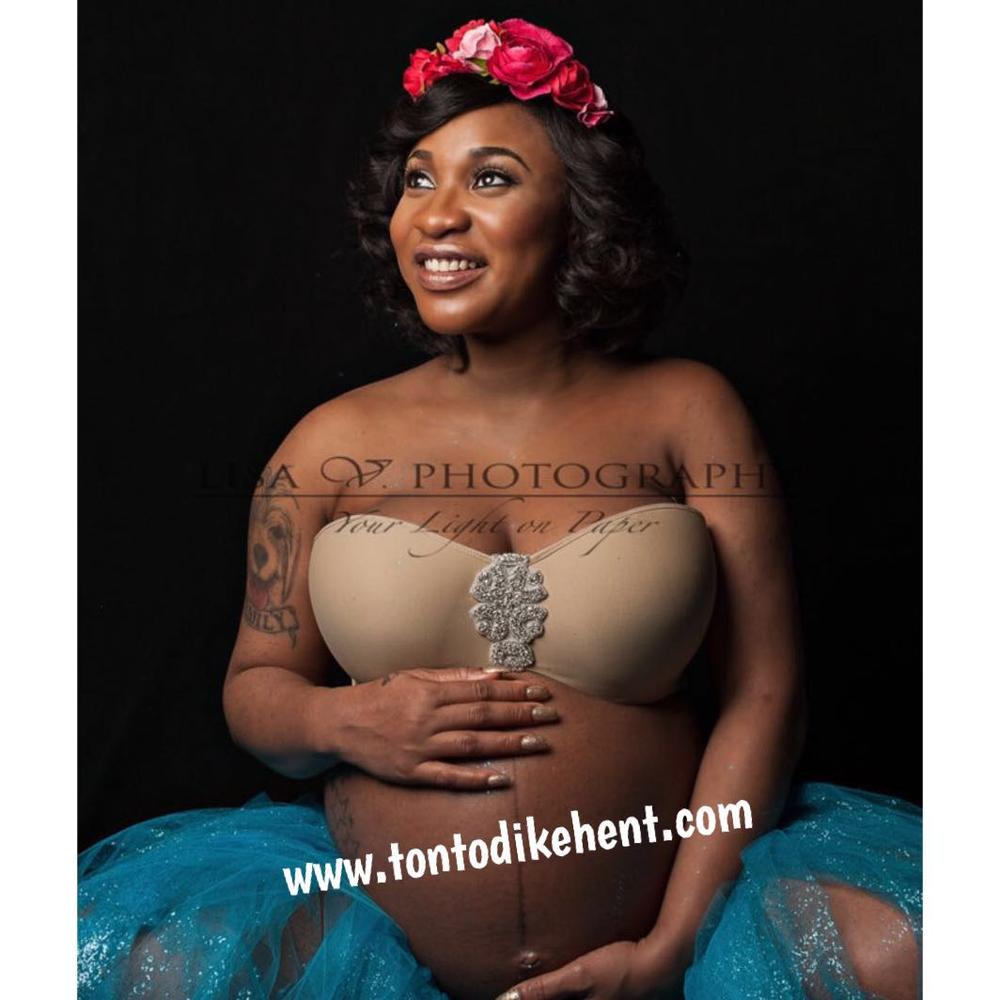 Another one that caught us by surprise was the baby announcement form Nollywood actress Tonto Dikeh.
After carefully hiding her bump for months, she announced the delivery of her baby boy with husband, Oladunni Olakunle Churchill, sharing photos from a professional photoshoot wearing a blue tulle skirt and pink floral headband. (Click here if you missed it)
Hollywood actress Megan Fox just recently revealed she's pregnant with her second child while on stage at an event. All she had to do was wear a bodycon dress and walk across the stage and we were informed lol. (Click here if you missed it).
Lifestyle and beauty vlogger, Patricia Bright and her husband Michael just recently welcomed their baby girl, Grace. They had a cute photoshoot after the announcement of her pregnancy on her YouTube channel with the video below. The photos, which I love, caused a little controversy with some people pointing out that she could have covered up a bit more.
Watch her announcement video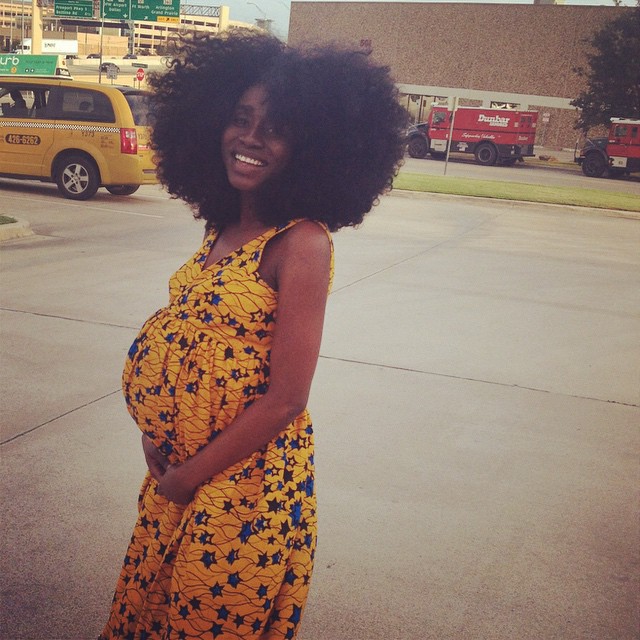 Talented photographer and mother of adorable twin boys, TY Bello is next on the list.
After being married for 9 years and battling Endometriosis, she had adorable twins Christopher and Christian. We haven't been able to get enough of TY and her twins ever since, the photographer continues to make our hearts smile with lots of cute pictures of her boys.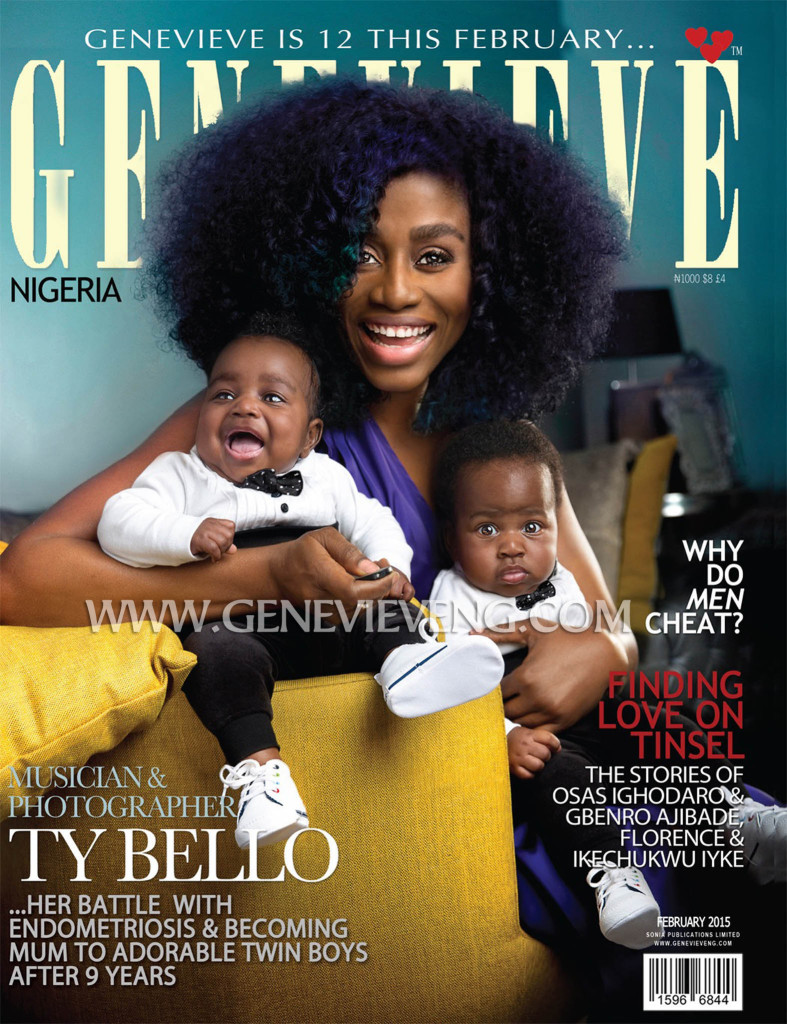 Bonus baby photos
One of these ladies will be the star of our next BN Style Your Bump series the week, can you guess who it is?
Hope you enjoyed this post and it inspired you on ways to share your special news with the world. Don't hesitate to send us your maternity shoot photos!!
So what do you think? What are your thoughts on these celebrities, how they revealed their baby bumps and your thoughts on those who chose to hide their pregnancy?
Credits
Instagram | @lamiphillips | @oliviawilde | @tiwasavage | @thepatriciabright | @chrissyteigen | @mikierusso | TY Bello, Lisa V Photography, Kristian Dowling/Getty Images, Michael Tran/Film Magic