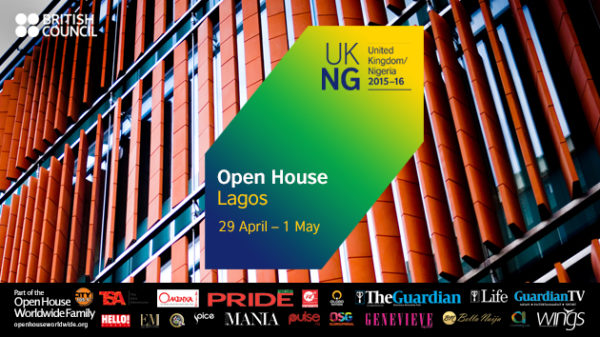 The British Council Open House Lagos is here.
Open House Lagos is a 2 day event that aims at showcasing the outstanding architecture of Lagos for all to experience, completely for free.
Open House Lagos is part of the Open House Worldwide family. It has been established in 30 unique cities to include London, New York, Tel Aviv,  Madrid, Barcelona,  Dublin, Jerusalem, Vienna, Athens among others.
The event invites everyone to understand the value of a well-designed built environment by exploring Lagos, celebrating its architectural growth and the way residents interact with their environment. The concept explores Lagos architectural history and encourages people to think about their environment by seeing the old, the new and what the city can be.
Open House Lagos is set to take place from Friday, 29th April – Sunday 1st May 2016. Each day will offer residents, local and international visitors an enriched cultural experience, also by providing opportunities to access buildings not usually open to the public and encourage informed discussions.
The event will feature  in-location fringe activities to enhance audience experiences and bring an entertaining dimension to our understanding of Lagos architecture through musical performance, spoken word and dance.
______________________________________________________________________
This content has been published for free as part of BellaNaija.com's commitment to youth, education, healthcare and community development as part of our corporate social responsibility programme.