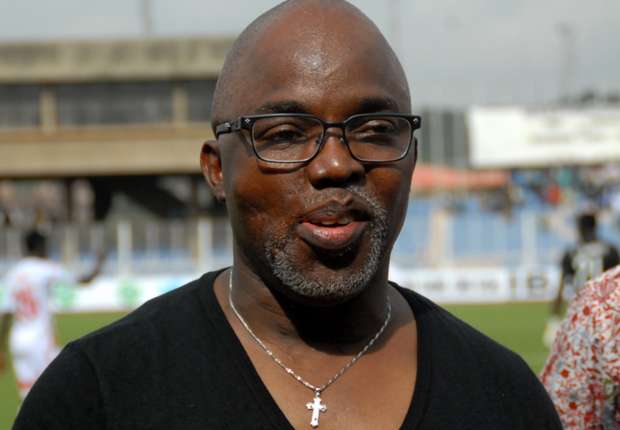 A Federal High Court Sitting in Jos has ordered the sack of Nigerian Football Federation (NFF) President, Amaju Pinnick and the entire NFF board on Friday.
The Court also ordered challenger Chris Giwa to take over the leadership of the NFF, and directed the Sports Minister, Solomon Dalong to recognize Giwa's victory at the 2014 elections of the football body.
The presiding judge Justice Musa Haruna Kurya upheld the previous judgment of Justice Ambrose Allagoa which nullified the elections that brought Pinnick to power.
Meanwhile, the NFF on Friday in Abuja said it had "swiftly" reacted to a Federal High Court order which directed the recognition of Chris Giwa as its President.
In a statement by Ademola Olajire, NFF's Assistant Director (Communications), the federation said it had moved to file an appeal and a motion to vacate the order.
It quoted NFF First Vice-President Seyi Akinwunmi as saying there was no need to panic over the development.
"This is a sad one, primarily because we have enjoyed a period of peace and have been able to work without the 'court-today-court-tomorrow' situation of the last half of 2014. We have filed for stay-of-execution and that means the status quo remains and anything done is done at the actors' peril. I can assure football-loving Nigerians that there is no reason to panic as we are in full charge and there is no trouble whatsoever. There is no order for the Giwa group to take over the NFF. In fact many of his so-called board members have called to dissociate themselves from the matter," he said.