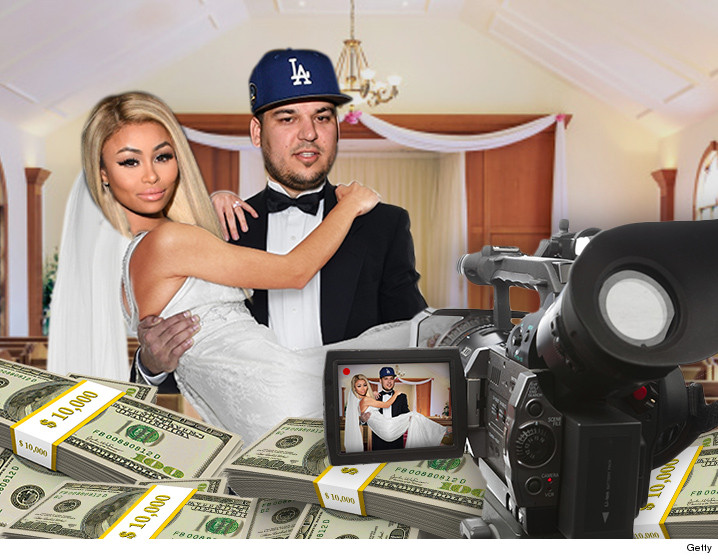 Can they get any bigger?
According to TMZ, the newly engaged couple Rob Kardashian and Blac Chyna are due to hit it big on TV with their wedding special.
Several big-time TV producers have made offers to Rob and Chyna, with the idea of creating a documentary soap, the current price is  between $150k-$200k each per episode, plus another $500k each for the finale – Wow!
In addition, we are told that wedding vendors hawking flowers, cakes, dresses and all that crap would also fork over big dough for integration deals, but Rob's got a big mama problem.
Kris Jenner has the family, including Rob, under a blanket deal that gives E!Online get the first crack at anything about the Kardashians. Kris has made it clear that she's not a fan of "Blac Rob" so it's doubtful she'd be down with this millions of dollars TV project.
So, Rob and Chyna would be stepping out on their own — familiar territory at this point.
Sources close to the couple tell us they're weighing their options.
Source: TMZ