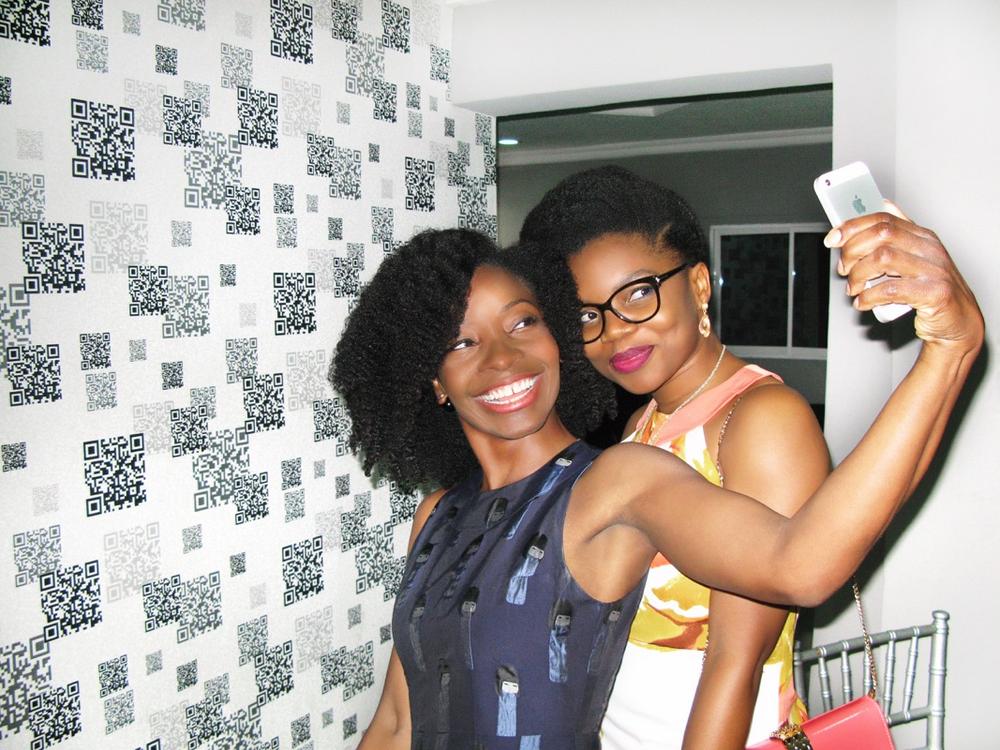 On Saturday March 5th, 2016, The Kinky Apothecary – www.thekinkyapothecary.com hosted The Secret Natural Hair Brunch in collaboration with Artist & Scientist, and sponsored by Cointreau.
Forty ladies on the quest for healthy hair gathered at the Sleek Resource Centre, Victoria Island for a 3-course meal catered by Nigerian chef Toritse Oparison – aka Artist & Scientist – and hair talk led by Nibi Lawson, founder of The Kinky Apothecary.
Brunch was washed down with a variety of delicious cocktails courtesy of Cointreau, and guests were also able to shop for clothing at Grey's pop up shop, as well as natural hair products stocked at The Kinky Apothecary.
Additional hair & health advice was provided by natural hair blogger Igbo Curls and Mena Imasekha, founder of Omnutri, and guests rounded off a lovely afternoon with fully stocked goody bags from The Kinky Apothecary.
According to The Kinky Apothecary C.E.O. Nibi Lawson, "This brunch kicked off our social calendar for the year. Our plan is to host a series of fun, yet educational, events during the course of 2016".
The Kinky Apothecary will host their next brunch event on May 7th in Lagos, in conjunction with Ngozi Opara, founder of The Heat Free Hair Movement – www.heatfreehair.com and Zim Ugochukwu, founder of Travel Noire – www.travelnoire.com.
For more information about The Kinky Apothecary, please visit www.thekinkyapothecary.com |
Facebook  – https://www.facebook.com/KinkyApothecary | Twitter – https://twitter.com/KinkyApothecary | Instagram –
https://www.instagram.com/KinkyApothecary
__________________________________________________________________________
Sponsored Content