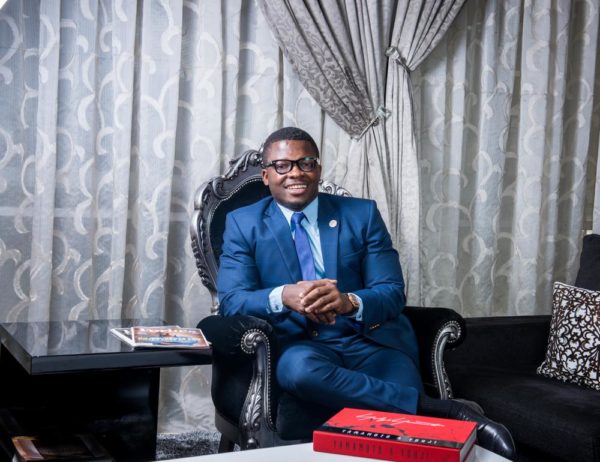 Sijibomi Ogundele of Sujimoto is one of the most talked about young entrepreneurs in Nigeria today and he is currently on of the hottest names on everyone's lips as far as Nigeria's prime real estate is concerned.
Celebrating his birthday today, he has shared "10 Nuggets for Success".
See them below.
1.) Be Different, Go The Extra Mile
The bottom is too crowded, so we decided to move to the top; to do something that's never been done.
2.) 1+1=11
That's not Mathematics, it's Motomatics. When you remove the '+' sign you get 11. Be innovative.  Raise the Standard and never settle for less.
3.) Be No.1
Success is like a Race; to be 2nd is to be Last. Everyone remembers Usain Bolt's name, not the 2nd fastest guy. Strive to do things 10 times better, not 10% better.
4.) Focus
I do not have 10 Girlfriends. I have 1. I do not have 10 Businesses. I have 1.  I do not have 10 friends. I have 2 good ones. FOCUS on the vital few, not the trivial many. That's one of the secrets of Success.
5.) Master 1 Trade
I do not find mentorship in a man who has 10 Businesses and succeeded. I'll worship a man who has done 1 business in 10 different ways and succeeded.
6.) Customer Is King
Only two types of people would make money; the ones who understand that the Customer is King, and the ones who understand that only the King is a Customer.
7.) Definite Purpose
The No.1 lesson of Success is to know what you want, your definite purpose. Without this, failure is guaranteed.
8.) Plan
He who fails to plan, is planning to fail. A blind man cannot drive a Car from Lagos to Ibadan. Having a plan is like a having a GPS lead you towards your ultimate goal.
9.) Diligence
In today's world, the vital few diligent will rule over the many redundant. What can be done fast must not wait. I don't like using the Stairs, I love the Elevator. So, I always think faster, better and more efficiently.
10) Be Innovative
The world is full of different ideas. The human race is moving faster and the attention span of an average individual is very low. The only companies guaranteed Success, are those who understand that Complacency is the fastest way to failure, while innovation is the King of all fortunes. Be innovative, always engage your audience.