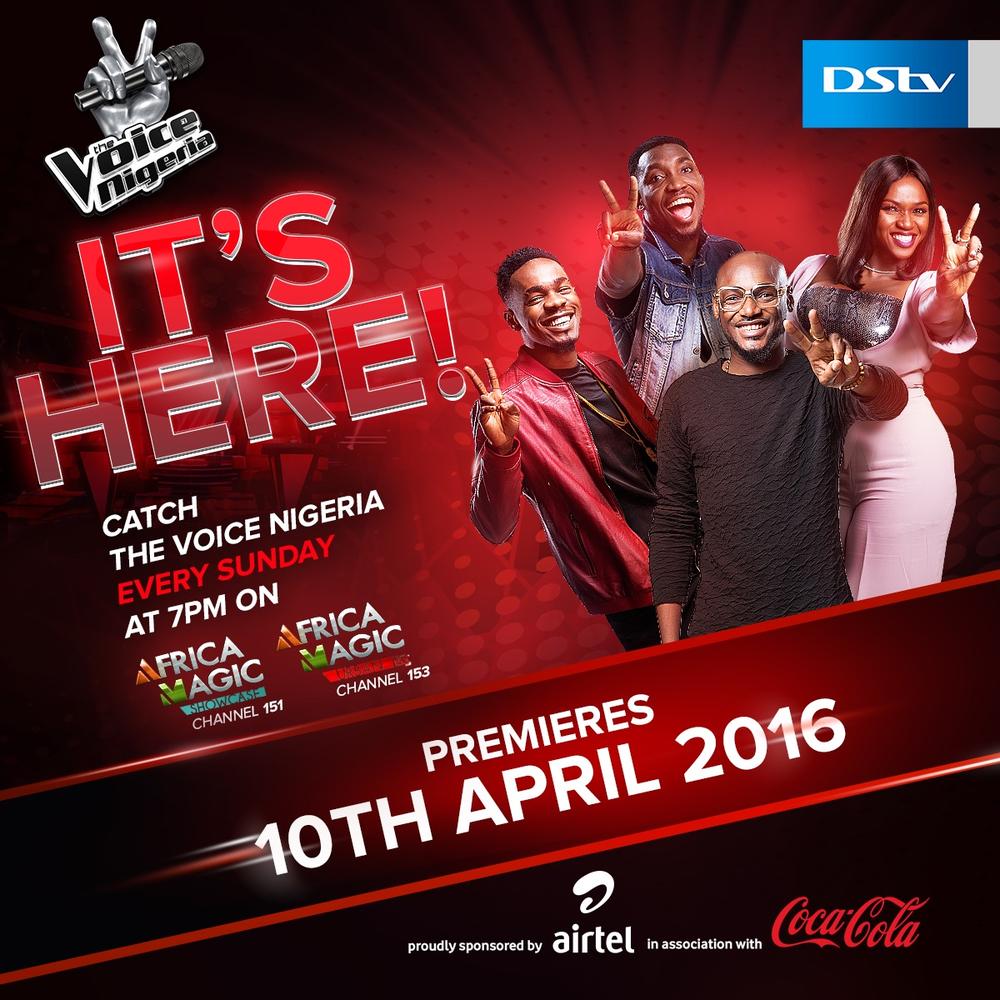 Join us this evening for the premiere of The Voice Nigeria showing tonight as 7pm on Africa Magic Showcase DStv Ch151 and Africa Magic Urban DStv Ch153.
You can also catch so much more of the show via The Voice Nigeria app – simply look out for it on the IOS and Google stores.
Which side are you on…#TEAMTIMIDAKOLO, #TEAMWAJE, #TEAM2BABA or #TEAMPATORANKING? Don't miss out on all the excitement!
________________________________________________________________________
Sponsored Content