Wendy Williams weighs in on #Lemonade | Says Beyonce and Jay Z may have paid Rachel Roy for the Drama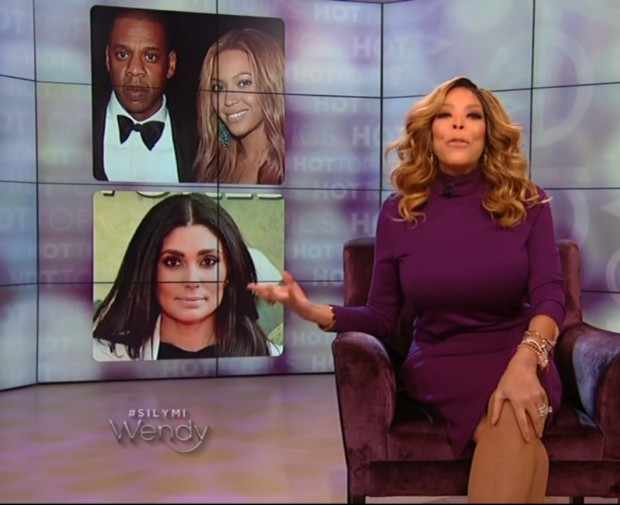 Not one to shy away from saying it like it is, Talk Show host Wendy Williams has shared her thoughts on Beyonce's new album "Lemonade" and the drama that has been surrounding it.
Speaking on the fact that American designer Rachel Roy got dragged by the BeyHive for allegedly being 'Becky with the good hair', she says
"So Rachel Roy, first of all, you're not this fighting girl…unless you're on Jay Z and Beyoncé's payroll, and they pay you to mix it up for I guess sales for the Lemonade."
Wendy also expressed that Beyonce shouldn't have released her album while the world was still mourning music legend Prince.
According to her:
"Quite frankly, I wish Beyoncé had held off on the album after Prince. Like, the weekend had blown over. And Bill Cosby, don't get beside yourself. Long after prince is gone, and Beyoncé and Jay Z are still together, we are going to circle back around and still deal with you."
Watch the video below.
http://youtu.be/_fJetd_a8J4