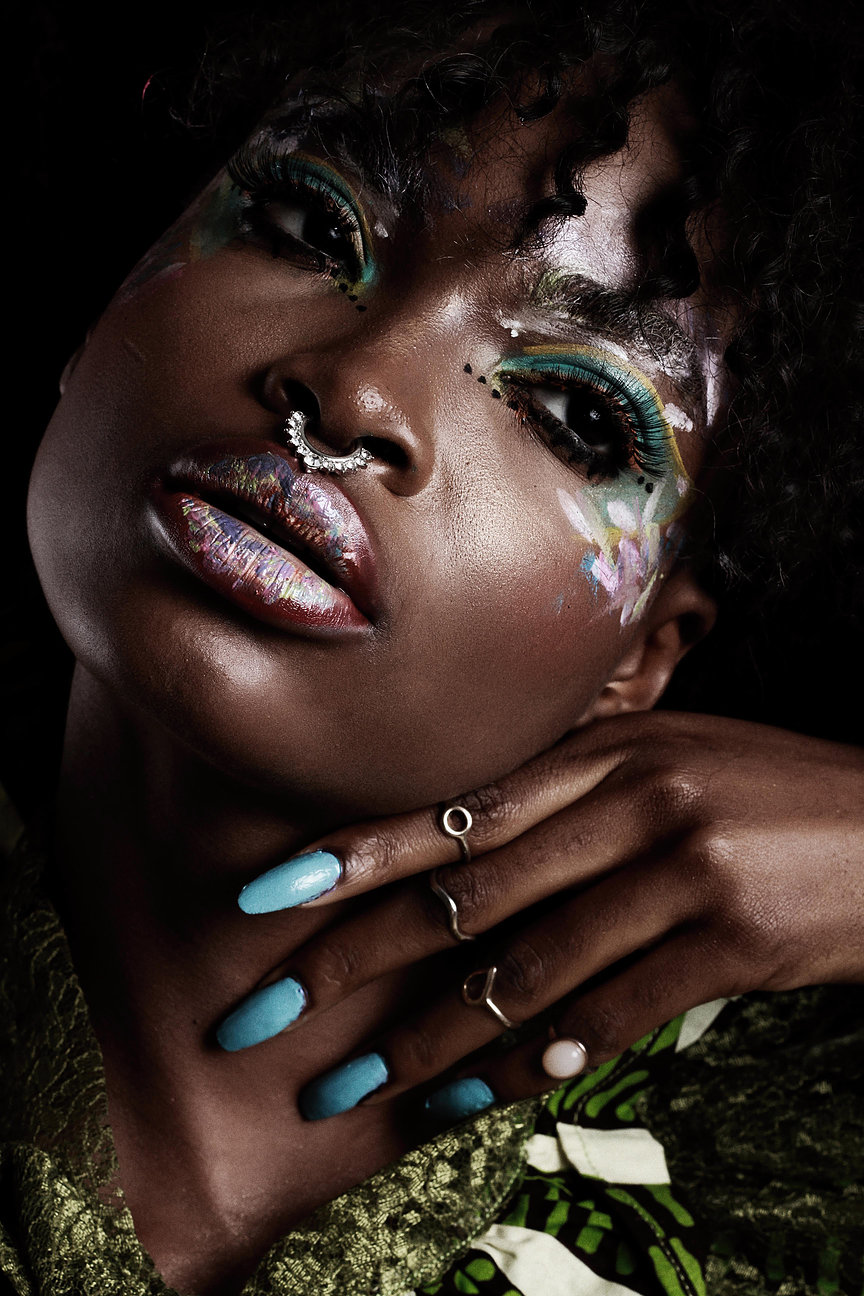 Photographer Sunmisola Olorunnisola took these beauty photos of Nigerian model, Nneoma Anosike. The beauty project was in collaboration with makeup artist, Lola Maja and it is called '21'.
They're absolutely stunning and Nneoma is easily one of my favourite Nigerian models, I think she's gorgeous.
I really like the use of ankara jewellery and unconventional makeup looks, with colour splash eyes and bold white lips that contrasts perfectly against her rich dark skin.
The project definitely has some tribal influences. The use of the ankara necklace over the model's eyes is a creative styling win for me, it's something a 'fashion peacock' could do at fashion week. I can also appreciate the change of nail colour in the pictures, a subtle detail that adds to the colourful theme of the shoot.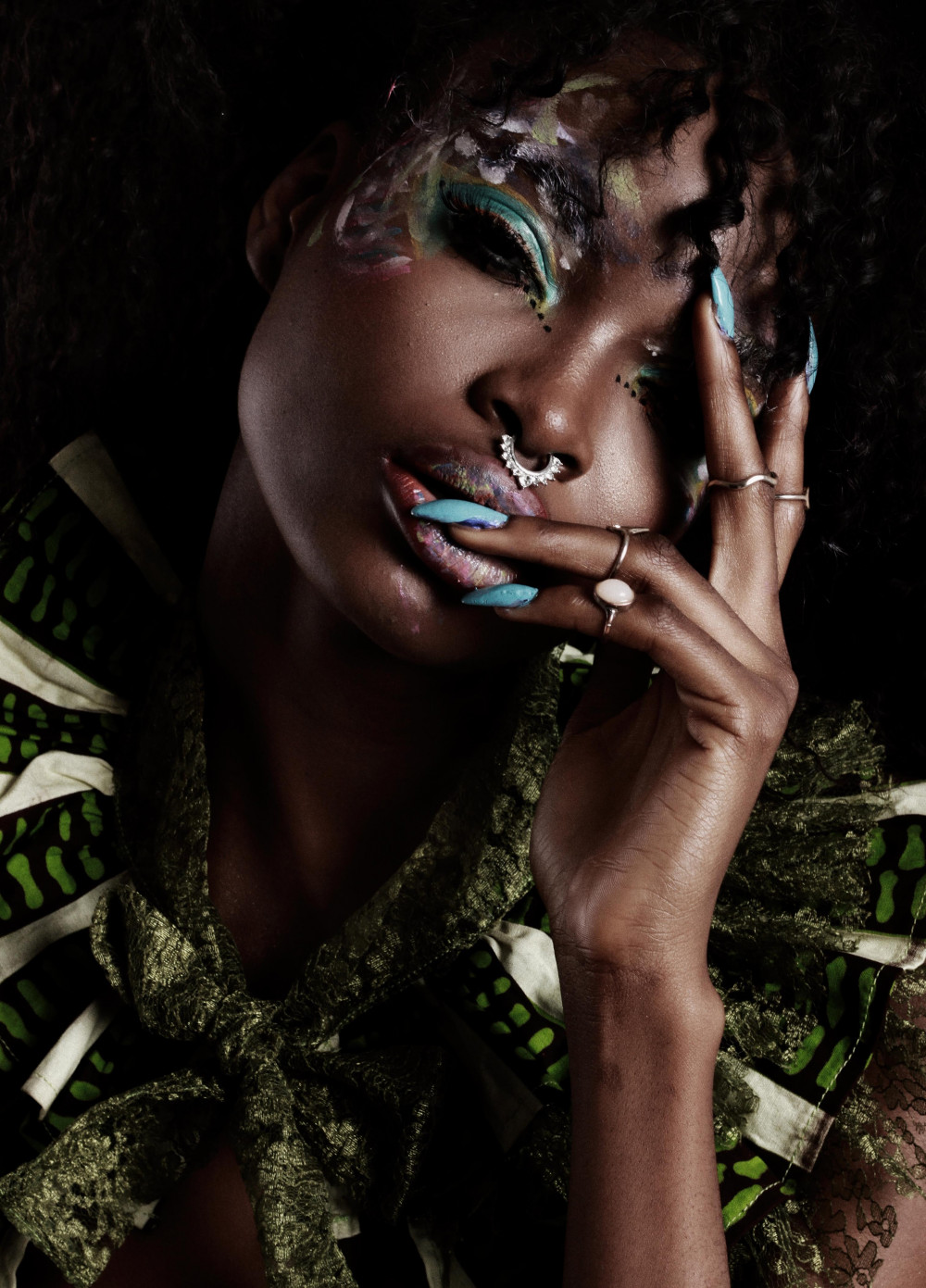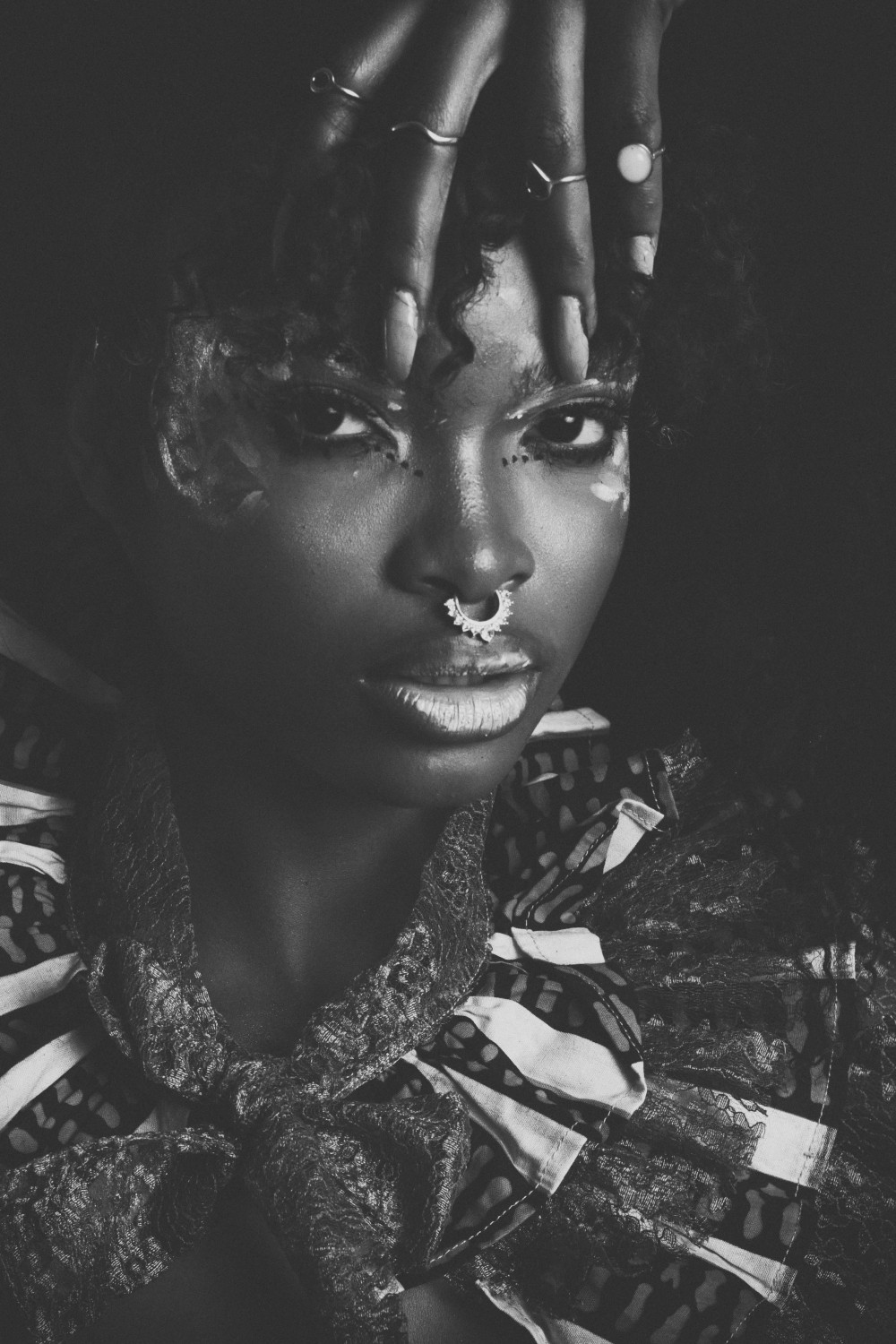 Credits:
Photography: Sunmisola Olorunnisola | @sunmisola_olorunnisola | www.sunmisola.com
Model: Nneoma Anosike | @ninioma
Makeup and Styling: Lola Maja | @lolamaja
Hair: Adetunji Olofinlade | @haircraft_
Jewellery: Aimas | @aimasng