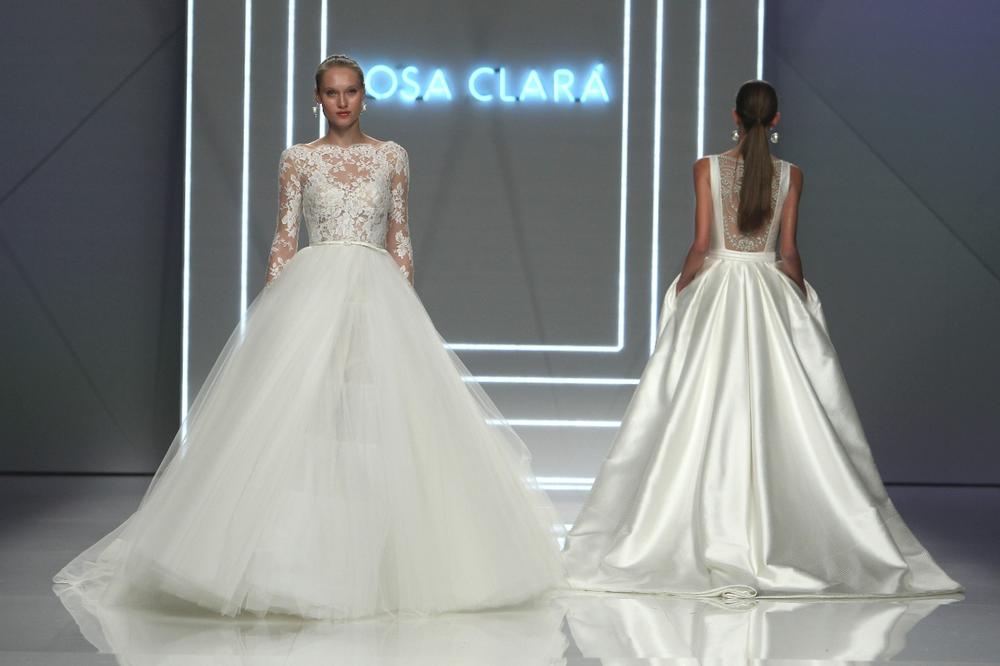 Rosa Clara opened the Barcelona Bridal week which was held from the 25th-29th April. She introduced her pure white 2016 bridal collection, which was full of elegance, class and beauty.
Inspired by the Victorian era, the designer creates volumised skirts made of light fabric with a matching knitted top or blouse to explore the bridal wear in a formal, casual and sophisticated angle with the inclusion of a pant suit, long sleeves with side slits.
The distinct knotted waistline on a number of gowns is a unique fusion of intentional trends outlining the female silhouette in a sensual manner.
The use of 100% natural fabrics such as silk brocades, laces made in old sewing factories, crepes, muslins, georgettes, mikados or silk organzas with gemstones intensifies the designs.
Be Inspired!
***
Photo Credit: Miquel Benitez/ Getty Images | For more information visit www.rosaclara.es