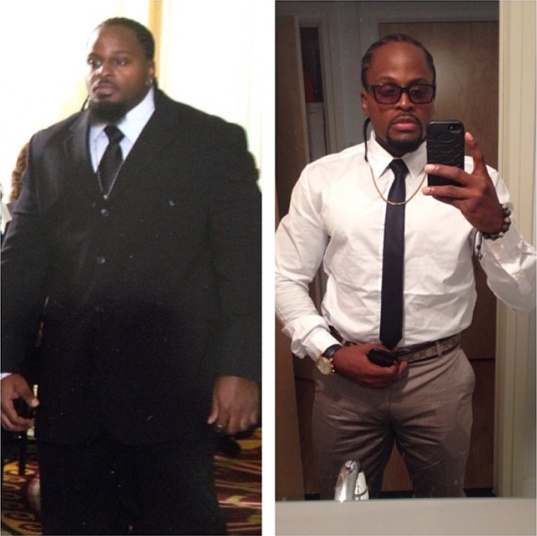 So if you've not heard of Uzikwendu Onunaku let me be the first to introduce you to this man with super powers. Rapper and Ikechukwu's brother, Uzi started out as a chubster but has transformed himself into a mini 'gawd'. He's also a personal trainer to stars like Banky W, Waje and Dr Sid. In this post we'll be sharing a few reasons why we think Uzi is superhuman, at least for now.
He's actually Spider-Man, these videos are solid evidence
He's almost the same height as his dog but he jumps as high as Michael Jordan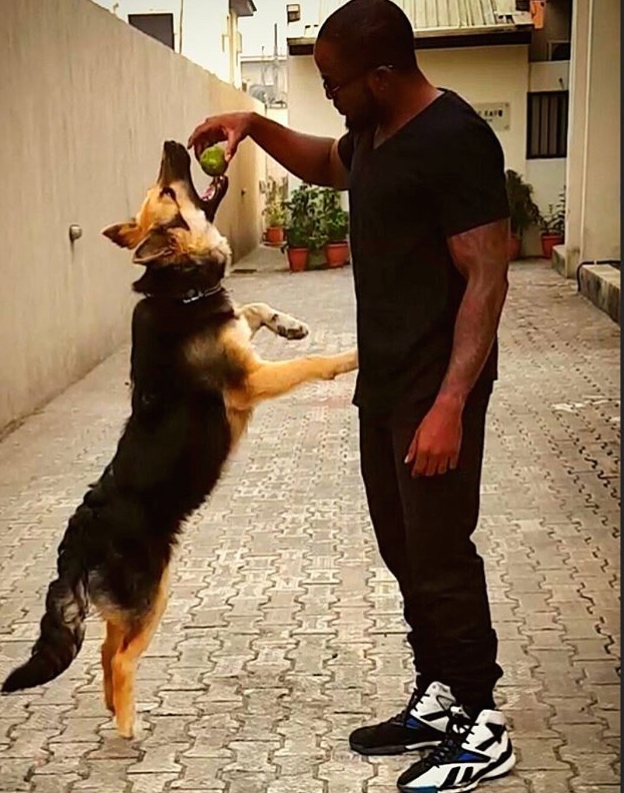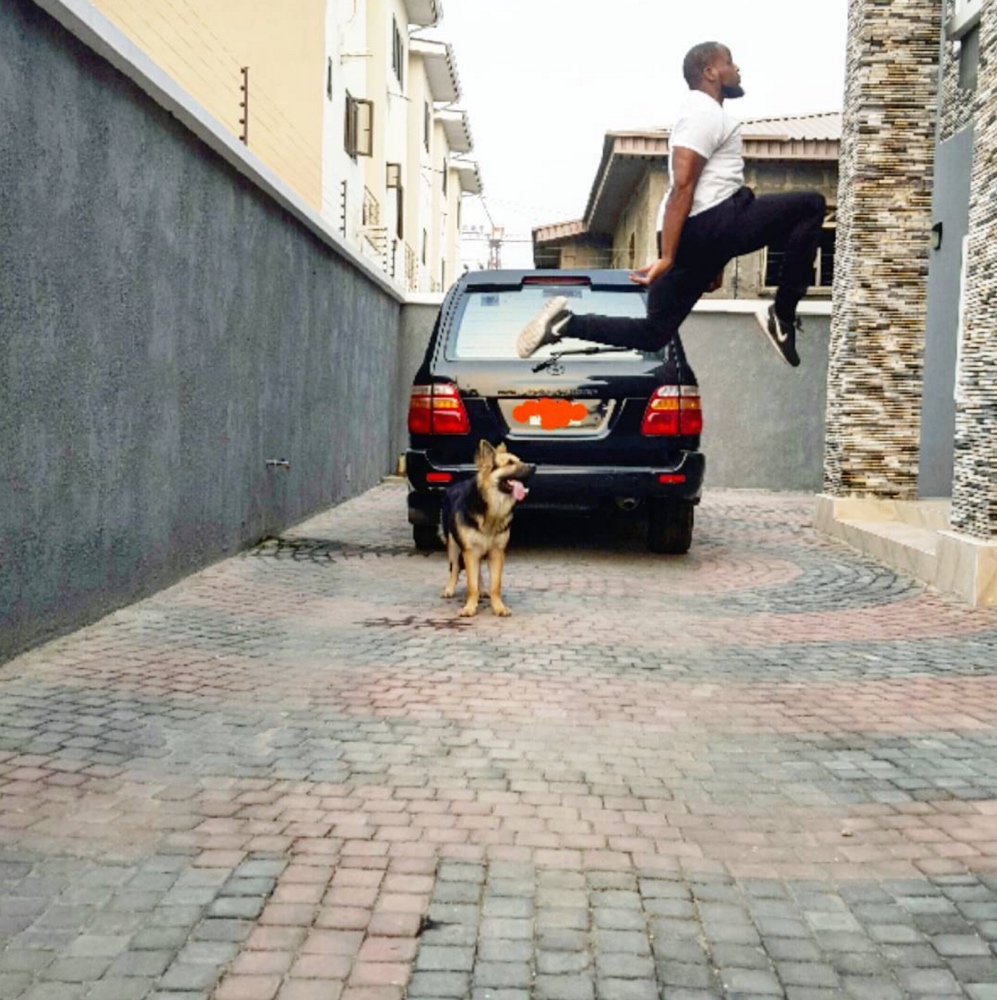 Even Banky W has witnessed his greatness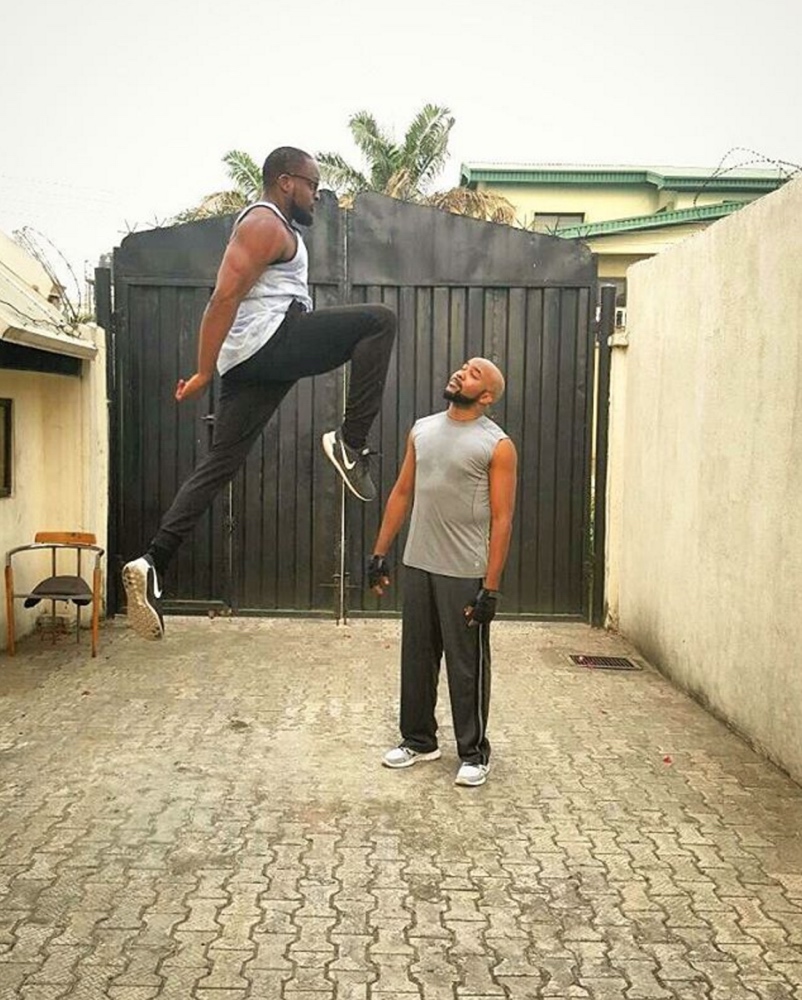 He walks on walls
And pillars too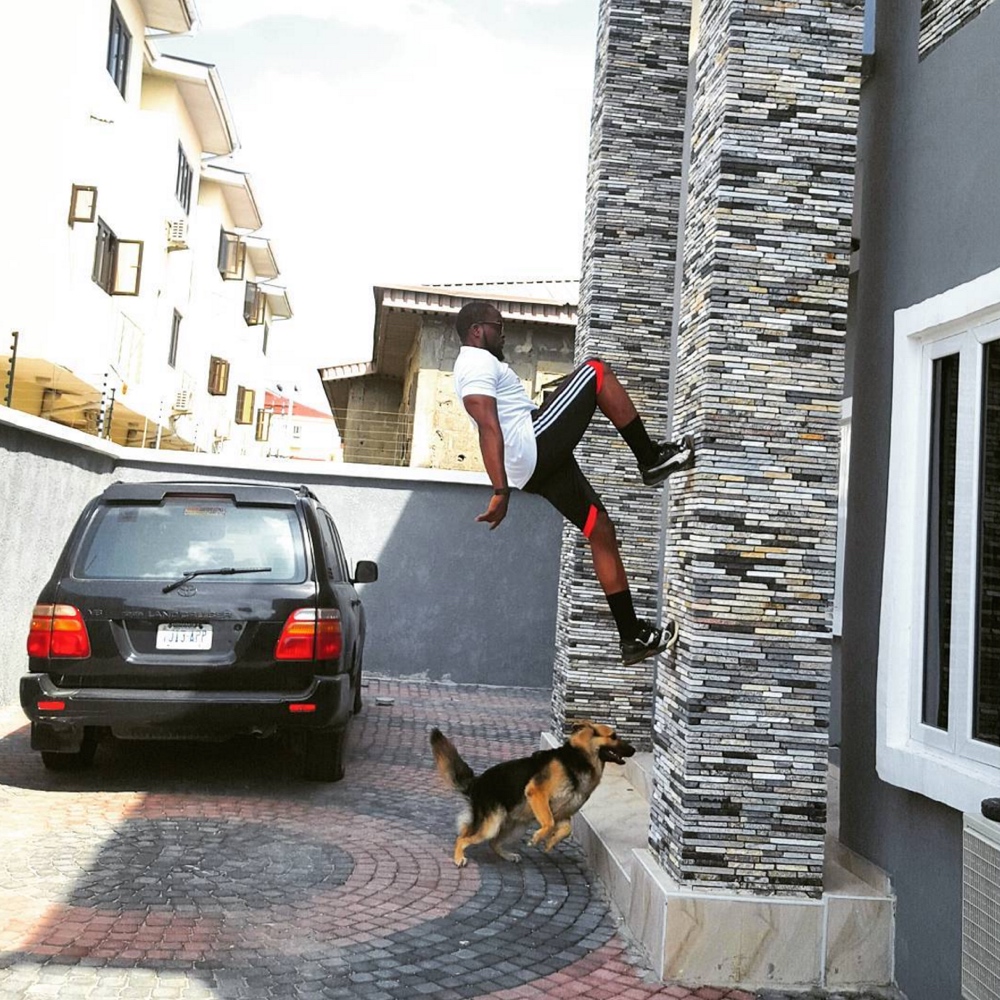 Sometimes even trees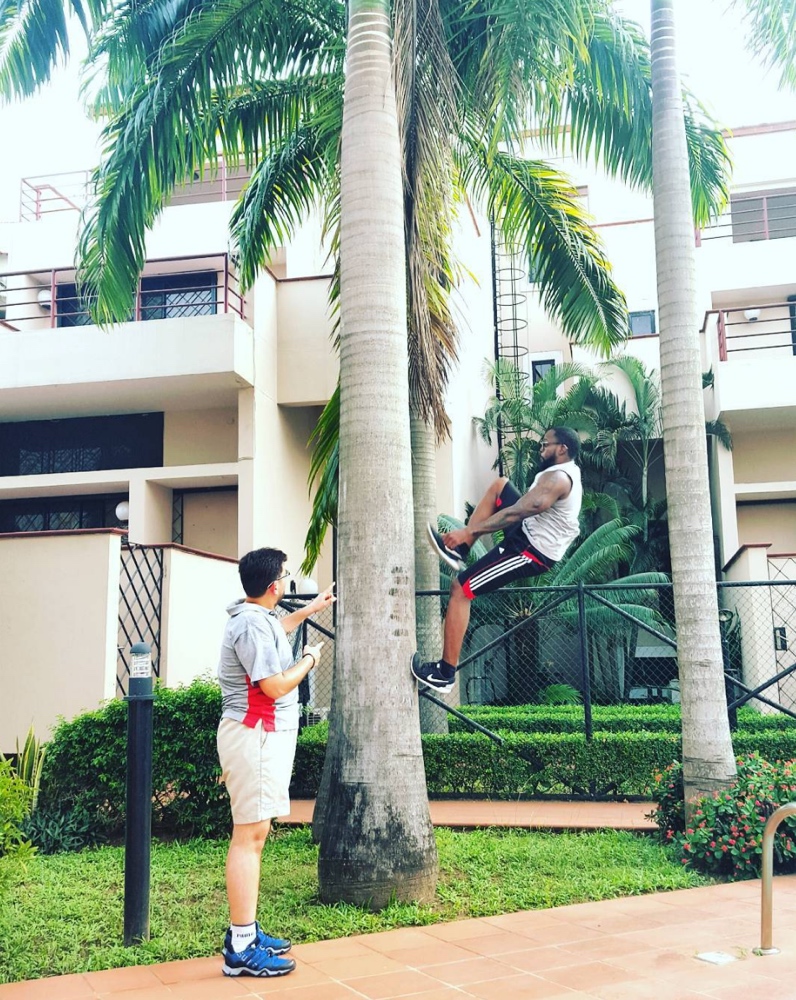 Sometimes, he meditates while levitating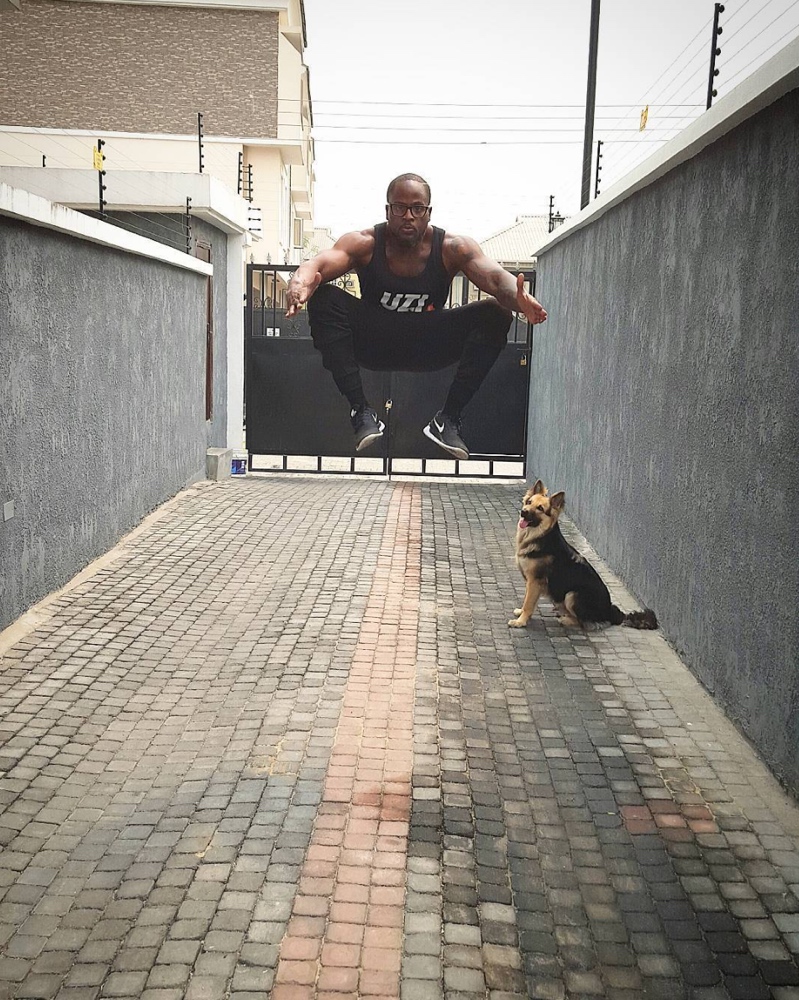 He even does it upside down!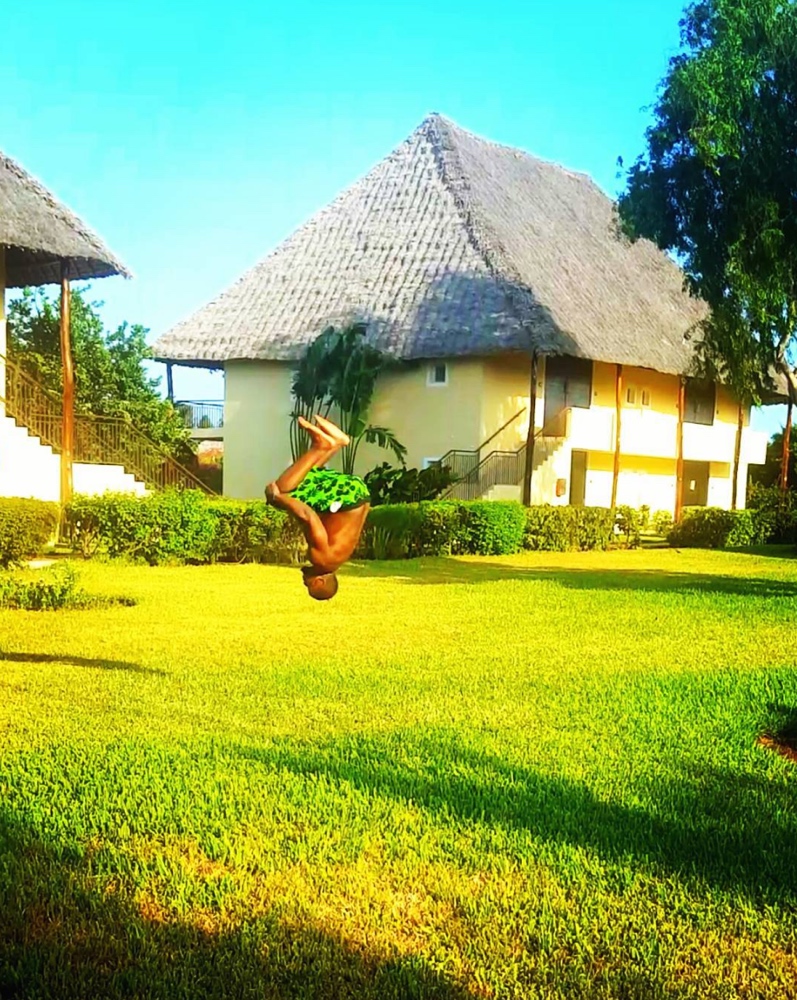 And then, there was this epic moment of levitation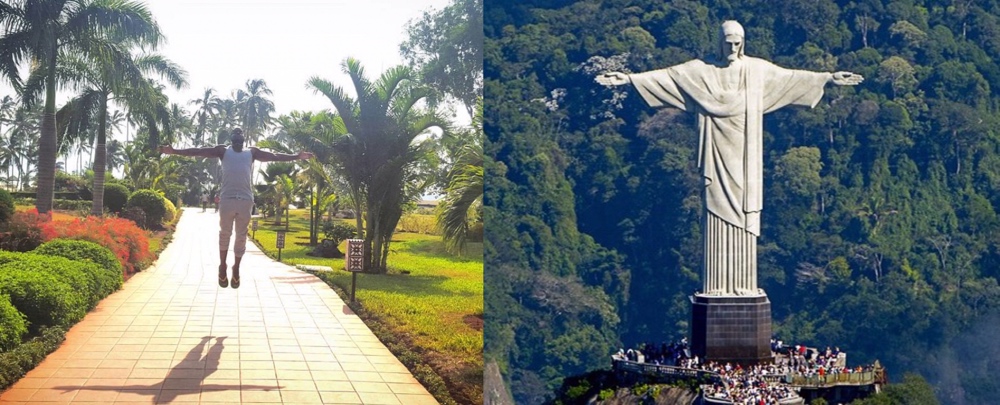 But in reality Uzi is really an inspiration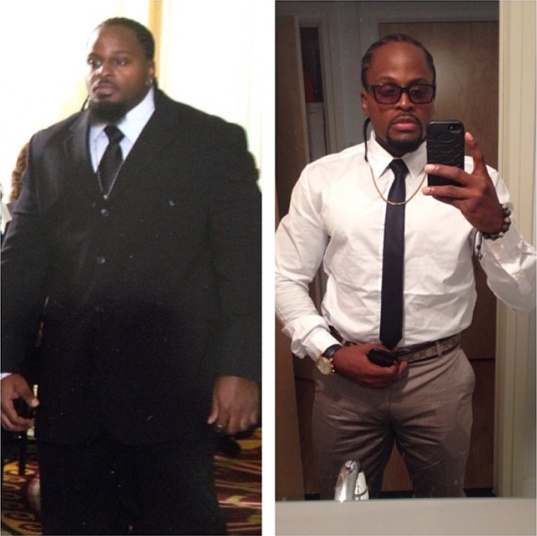 Caption:
Here's a #tbt for yawl! From not being able to fit into anything to getting everything nice and fitted! As i said long ago, I decided to get as big as I could get so people would see me drop all the weight and I did it!! The picture on the left I was over 255 pounds and on the right I was 170 pounds!! Everyone saw me gain the weight and everyone saw me lose it. Thats when they believed they could do it too and thats when the positive chain reaction transformations for many of my friends and clients started!

I remain humble cus I know how it feels to be very big and I know how it feels to struggle with your weight loss so I say in a humble and up lifting voice, I know you can do it and I believe in you! Take the 1st step and never look back!! Slow progress is better than no progress. Don't let any 1 put you down or tell you that you cant do it because you can achieve any goal you put your mind too!! No man or woman controls your destiny but you! God bless! #tbt #frombulltopitbull #uziburnout #weightloss #fatloss #believe #mindbodyandsoul #achieve #motivation
So BellaNaijarians, Lepacious Bose has done it and now you've seen Uzi's story. To join fitfam is not by force but why give up a chance to become super human? Uzikwendu is super human, be like Uzikwendu.
Remember to stay healthy, this is the most important thing!
Credits: Uzikwendu | @uzikwendu