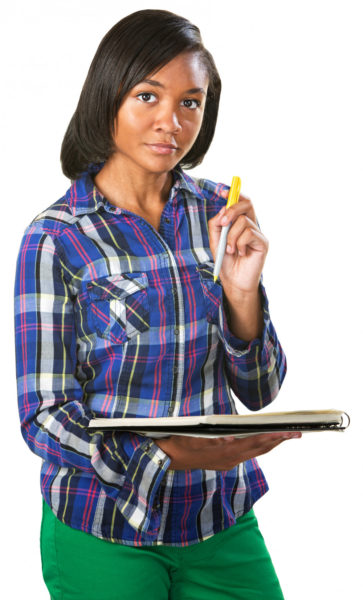 If you spend a few hours observing the antics of certain celebrities on social media, you might come away with the wrong impression about what it takes to be successful. A lot of people think that wealth and success are blessings that God will soon bestow on them if they pray more or proactively demonstrate that they know what to do with a pair of Louboutins. While prayer has it place, lasting success requires hard work. Bill Gates, Oprah and Tony Elumelu did not achieve success [only] because they are blessed. They got there by becoming exceptional at what they do. Based on my own experience and observations, there are three things anyone can do right now to become exceptional and ultimately achieve a successful career.
First, you need to be excellent. There is no way around it. In order to be successful, being good at your job is essential. This means paying attention to the areas that are most important in your profession and push yourself to consistently deliver top-quality. This will get you noticed by your managers, and may earn you a raise (though not guaranteed), but more importantly it helps you develop a credible expertise and reputation that you can later leverage to pursue better jobs. Regardless of your motivation for working hard, becoming exceptional requires that you deliver quality work on a fairly consistent basis. Even if other people's work is shoddy, be good at your job.
Second, be strategic. Nigerians are naturally strategic when it comes to picking a career. Unless you had unusually lenient parents, few of us were told: "you can do anything you want," without the disclaimer, "out of these five professions". Yet choosing a career at age 18 is only one of numerous opportunities you will face to use strategic, long-term thinking. In my view, successful people learn to apply strategic thinking in all aspects of their work life. For example, you join a field or company that is very competitive and everybody is already excellent. You wonder how you can stand out when other people went to better schools and are just as hardworking as you. This is where strategy comes in. Let's say the top performers in your office are praised for their negotiation skills, but they are terrible at organization. That is an opportunity for you to fashion yourself as the planner and executor in your department. Do this well, and the superstars will want to work with you because they know you can handle the stuff they hate, while your managers sigh with relief because they no longer have to worry about the details falling apart.
Another way you can apply strategy is by observing the larger job market for your field and being willing to switch careers if it becomes clear that what you want is no longer possible, either because there are too many people seeking the few jobs available, or your career is no longer respected. Don't hold yourself to the decisions you made when you were 18 or 25. Sometimes the smart thing to do is to quit and start something new.
Finally, learn to work with difficult people. This is the area in which I struggle the most, to be honest. When it comes to my enemies? I wish God would smite them. Unfortunately no one becomes successful the honest way without surviving difficult situations. These include: the backstabber, the jealous subordinate, the micromanaging boss, the sexual harasser, the time waster, and so on. The key to handling these situations is to determine what is fundamentally unacceptable for a workplace. Things like sexual harassment, or a manager who calls you names are experiences you should not tolerate. Yet the less serious situations present an opportunity to develop your professional grit. Because the more successful you are, the more crazy people you will encounter. And we need to stop thinking that working for ourselves is the solution. When you run your own business, you still have to deal with bad suppliers, bad business partners, and bad employees. You may as well start learning how to deal with them now.
Do you agree with these three steps to career success? What are you doing to help you become more successful?
Photo Credit: Dreamstime