It's time for another edition of BN Style Your Bump, a series where BN Style looks into maternity style from different women to help inspire you! So far we have profiled Chrissy Teigen, Patricia Bright, Kourtney Kardashian and Tamera Mowry – click here to see them in all their glow and glory.
Today we're featuring a stylish Nigerian who is also a BN Bride (click here to see the amazing wedding), Maky Benson. She's a woman who wears many hats as a full time wife, a mother to her adorable son Micah, an energy analyst, a mummy blogger at www.makyscorner.com and soon to be author with a cookbook in the works called Micah's Meals. We love her style because it's a wide variety of trends and staples. She wears maternity staples like loose fitting tops and A-line dresses but she doesn't shy away from form fitting clothes like bodycon dresses that flaunt the bump. Maky has rocked Nigerian traditional attire, trends like fringe and print on print and she still looks gorgeous in all her outfits.
Without further delay, we'll start with her jackets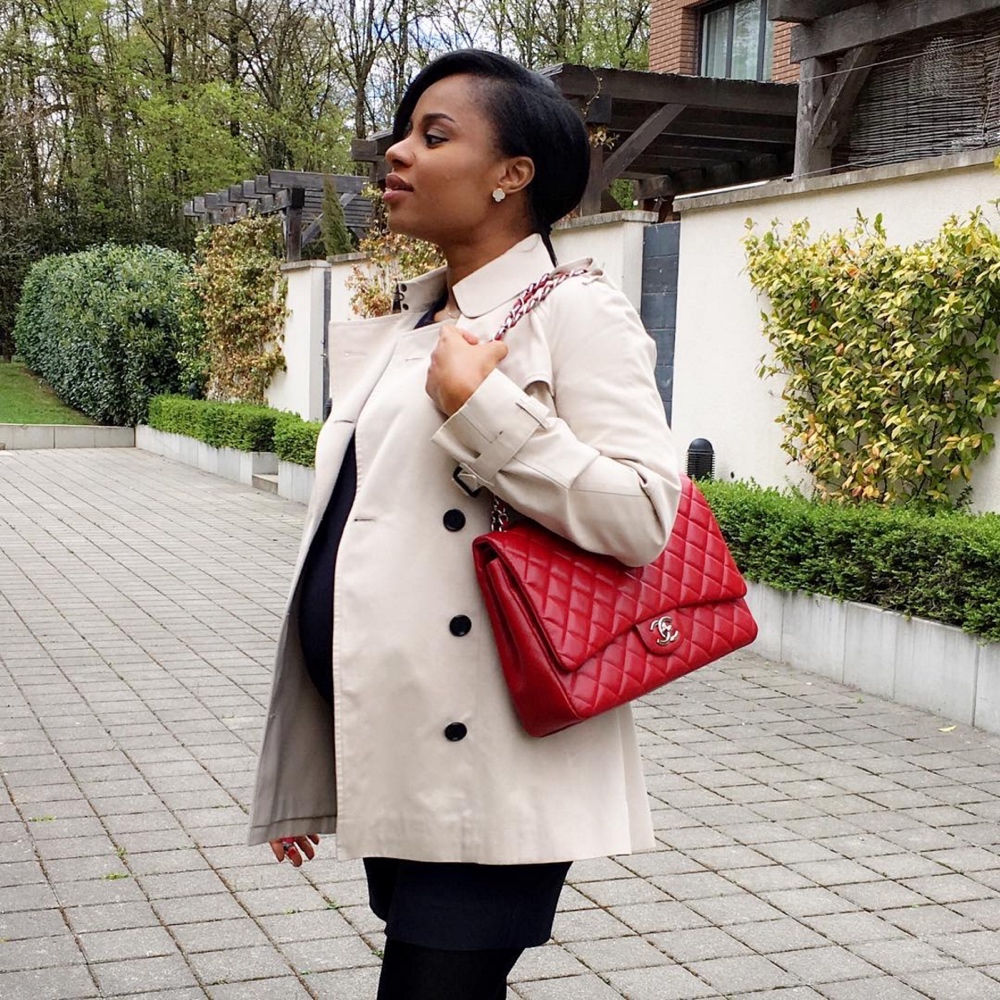 Please just dash me this bag biko.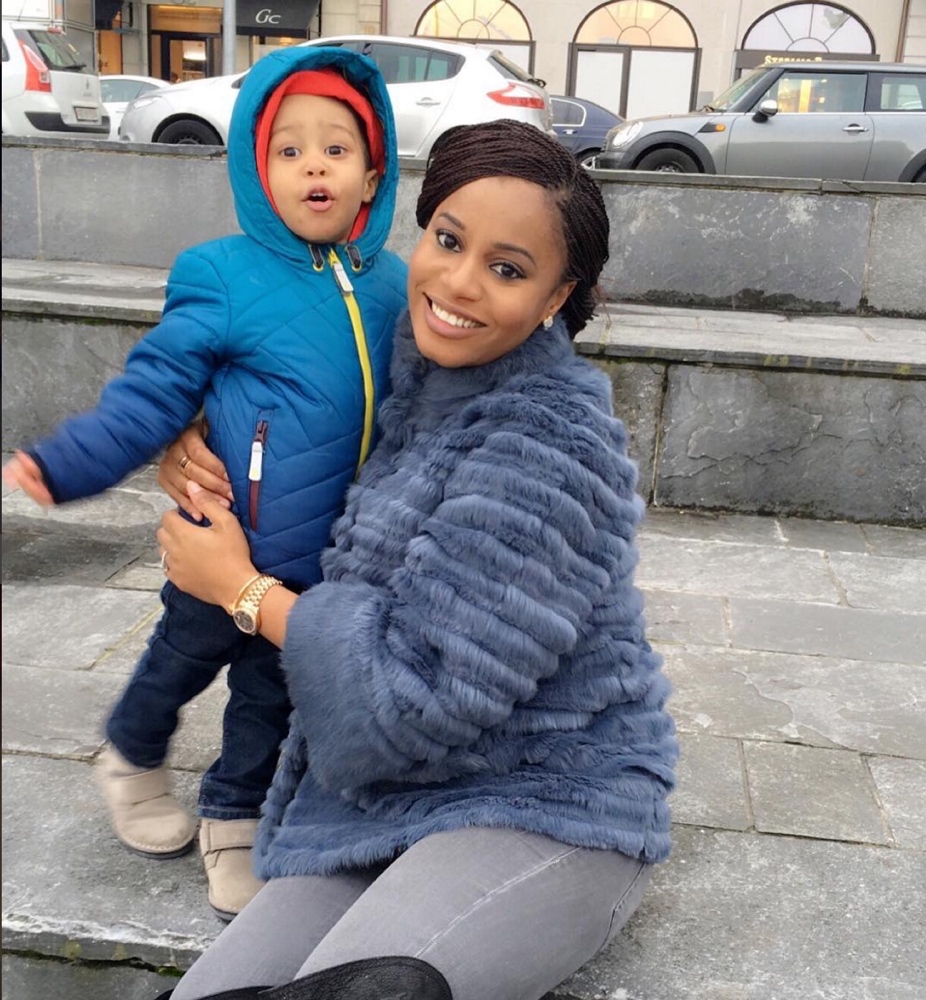 Still on separates, we love her choice of shirts and shorts.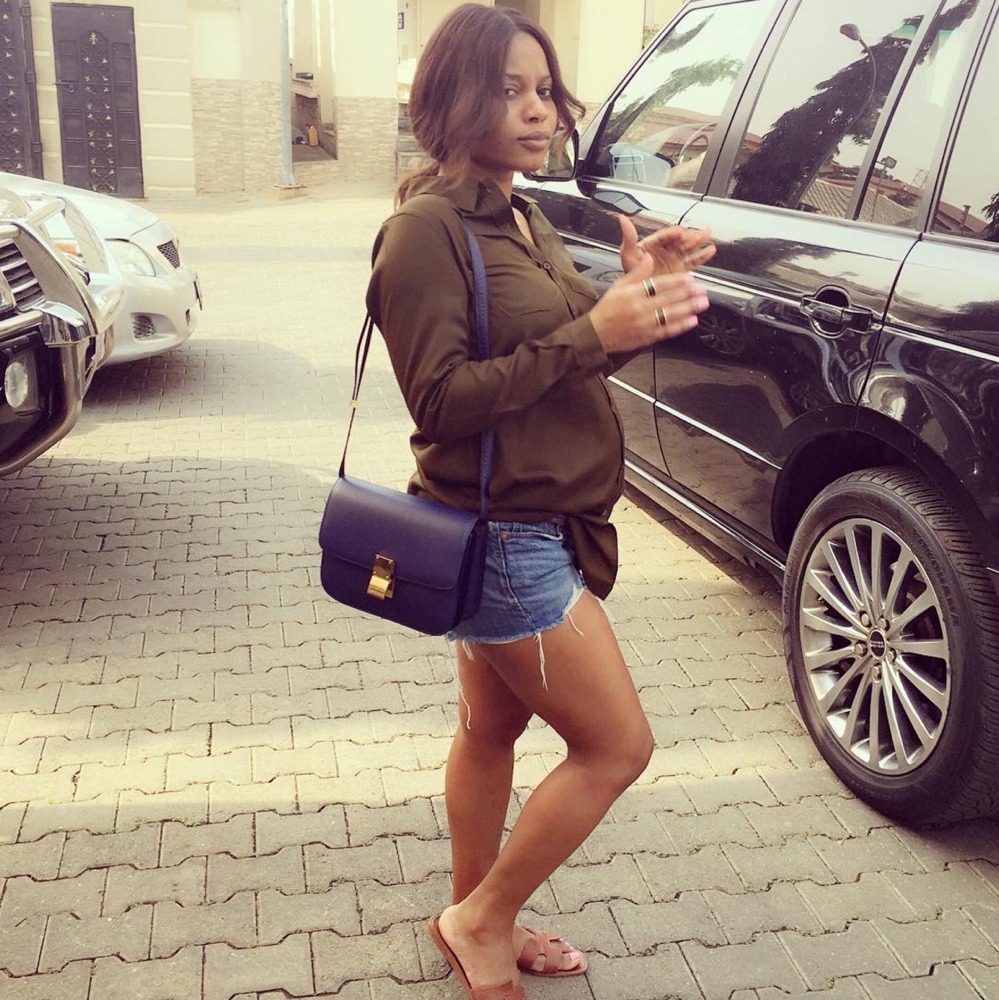 Flaunting her legs in the shorts and creating waist definition with a knot on the base of the shirt makes the perfect outfit.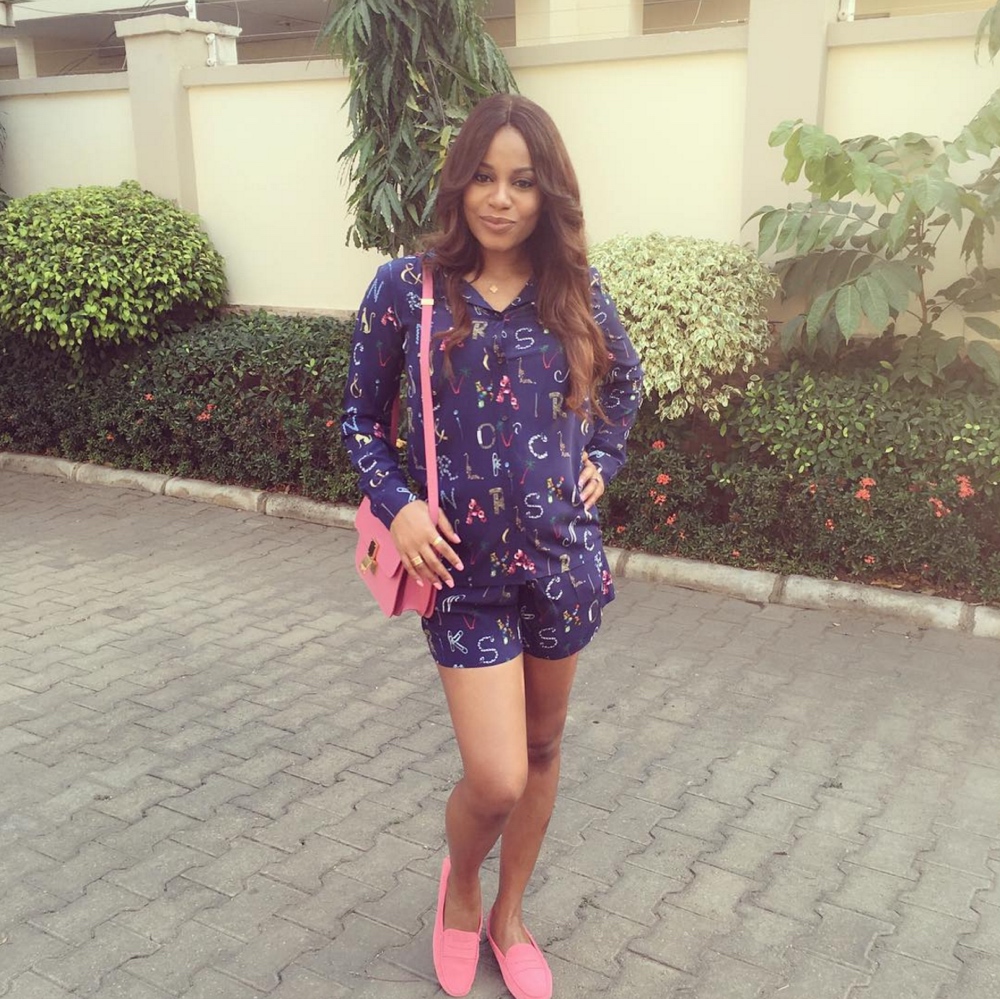 Love this print on print look on her. Great styling with the matching shoes and bag.
She also likes to wear big shirts and shirt dresses for a more casual look like the ones below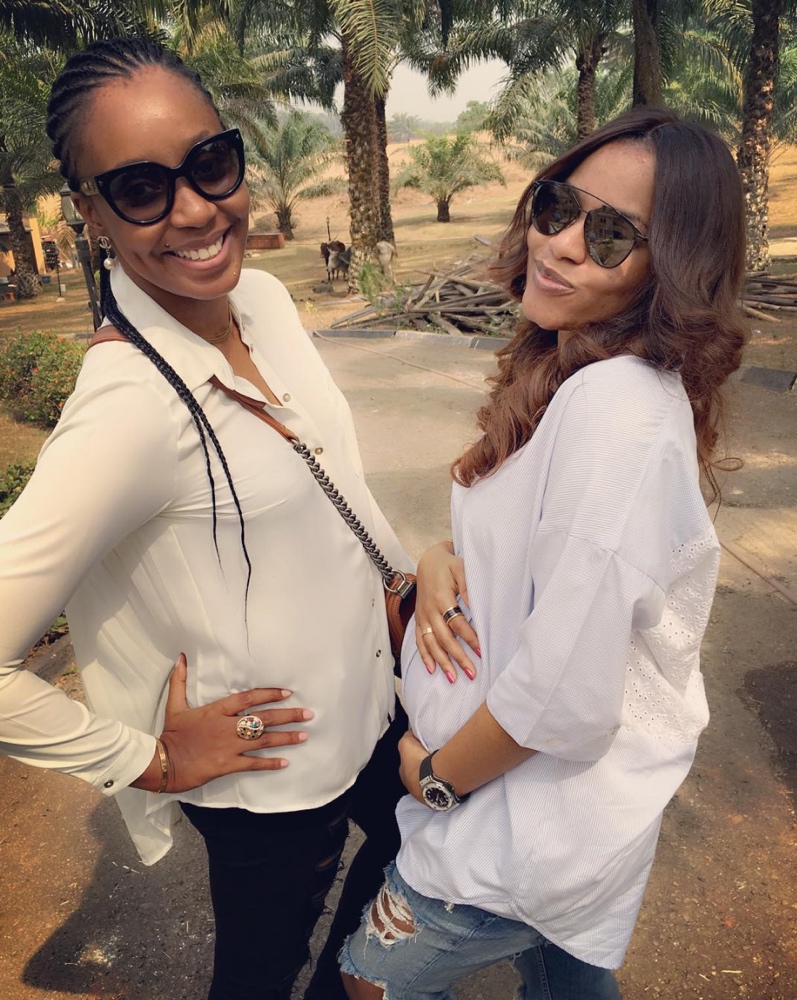 Love this look. Wish we could see the full thing but wearing ripped jeans with a big shirt like this is a great  way to balance volume in an outfit. A loose top and fitted ripped jeans a perfect together.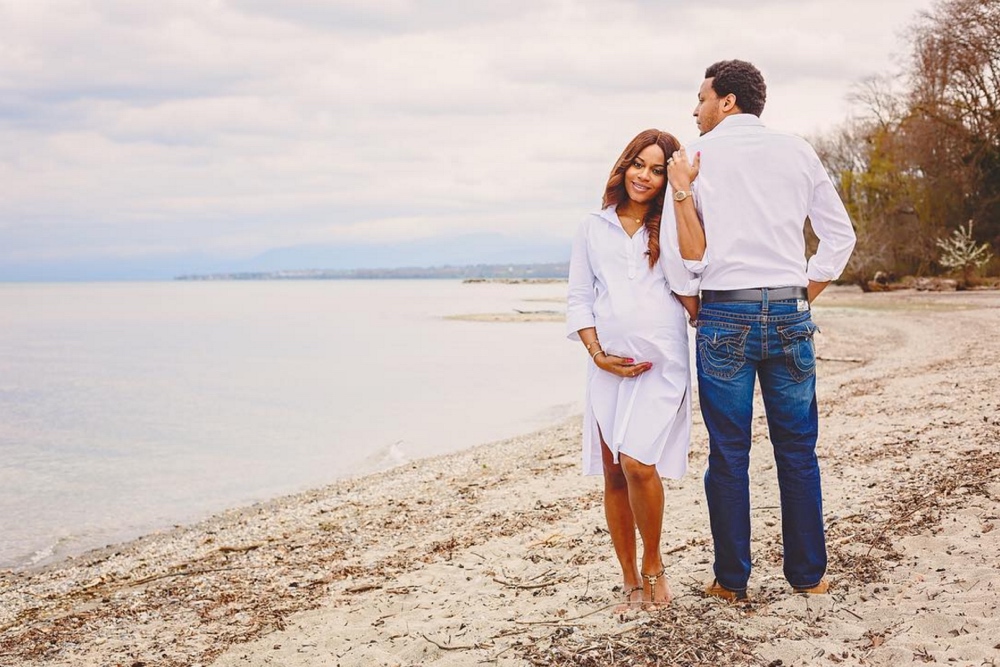 Here in a loose shirt dress and bare legs, the outfit creates balance, conceals the bump and flaunts her toned legs.
Now we're moving on to her dresses.
From loose maxi dresses to bodycon dresses, Maky has each nails every look and I love all her dress choices.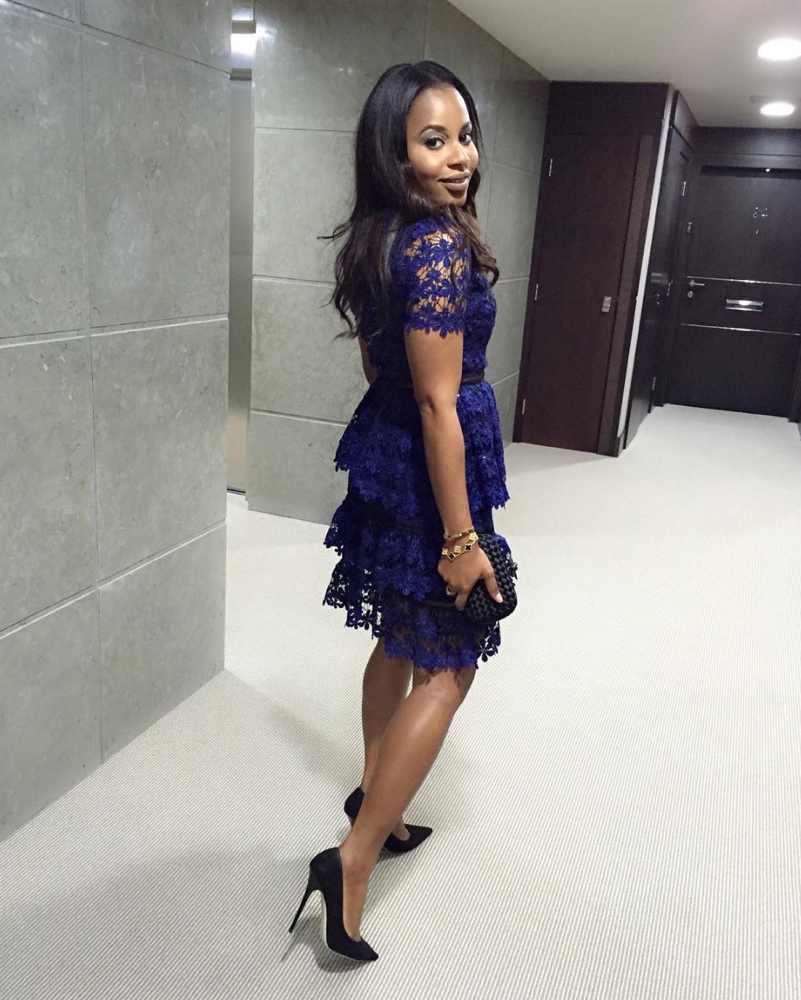 This blue lace dress with layers on the skirt and a defined waist and the next white dress with cutouts on the hem are outfits from her early pregnancy days. She's barely showing but they're both very flattering on her and with these looks, you'd see she stayed true to her personal style with some other dress choices from her maternity style.
With her son Micah, absolutely adorable!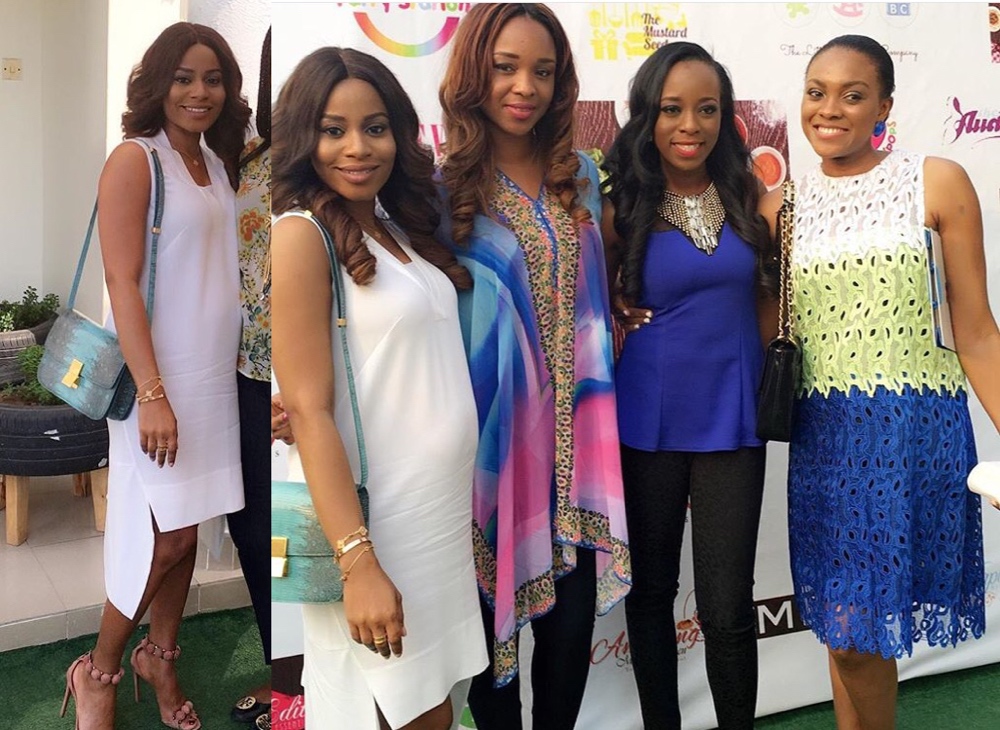 I like this white dress on her, it's loose and simple. The V-neck helps expose her slim neck and the asymmetric hem flaunt her gorgeous legs. Ladies, don't be afraid to wear heels when pregnant, ONLY if they are comfortable for you. Nude sandals like the one she has on here help elongate her legs making them look even slimmer.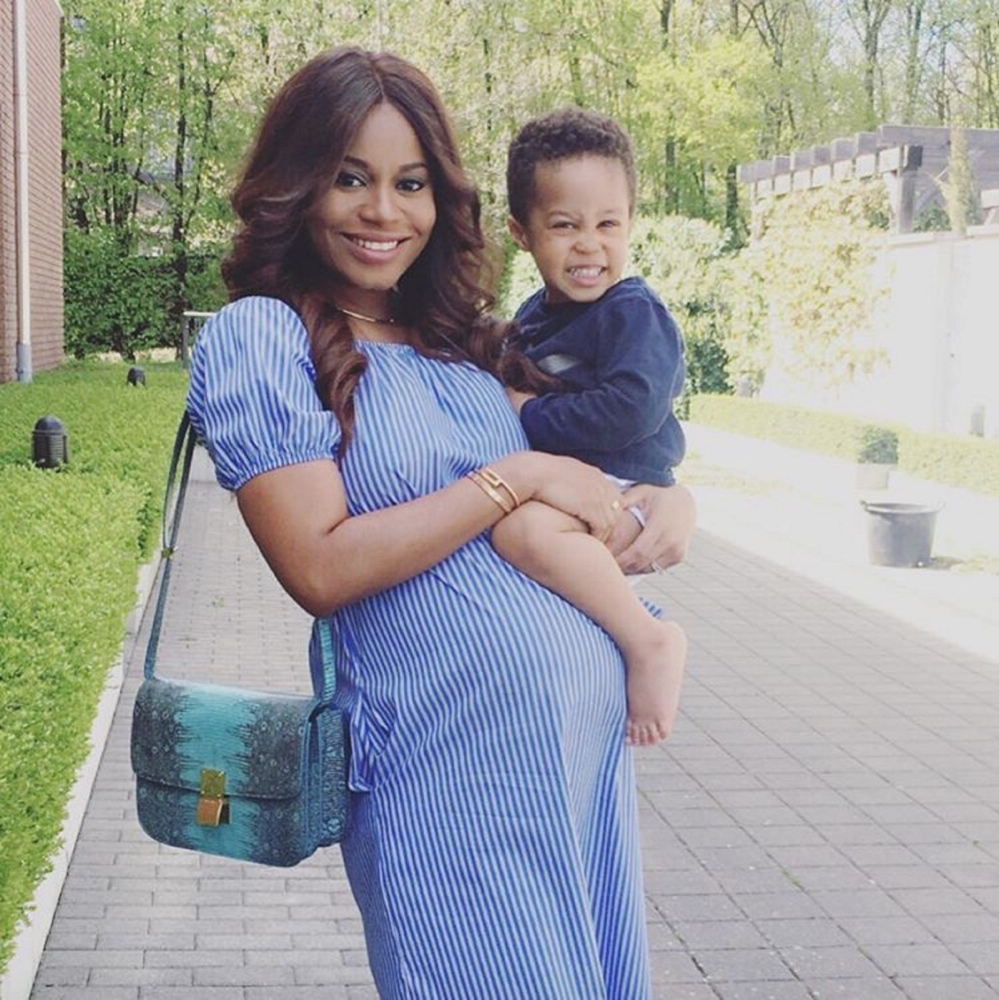 Love these striped dresses. I WANT the maxi!
This pink dress is another one of my favourites. Maky shows us how pregnant ladies turn up at weddings and she looks stunning. Such a pretty girl!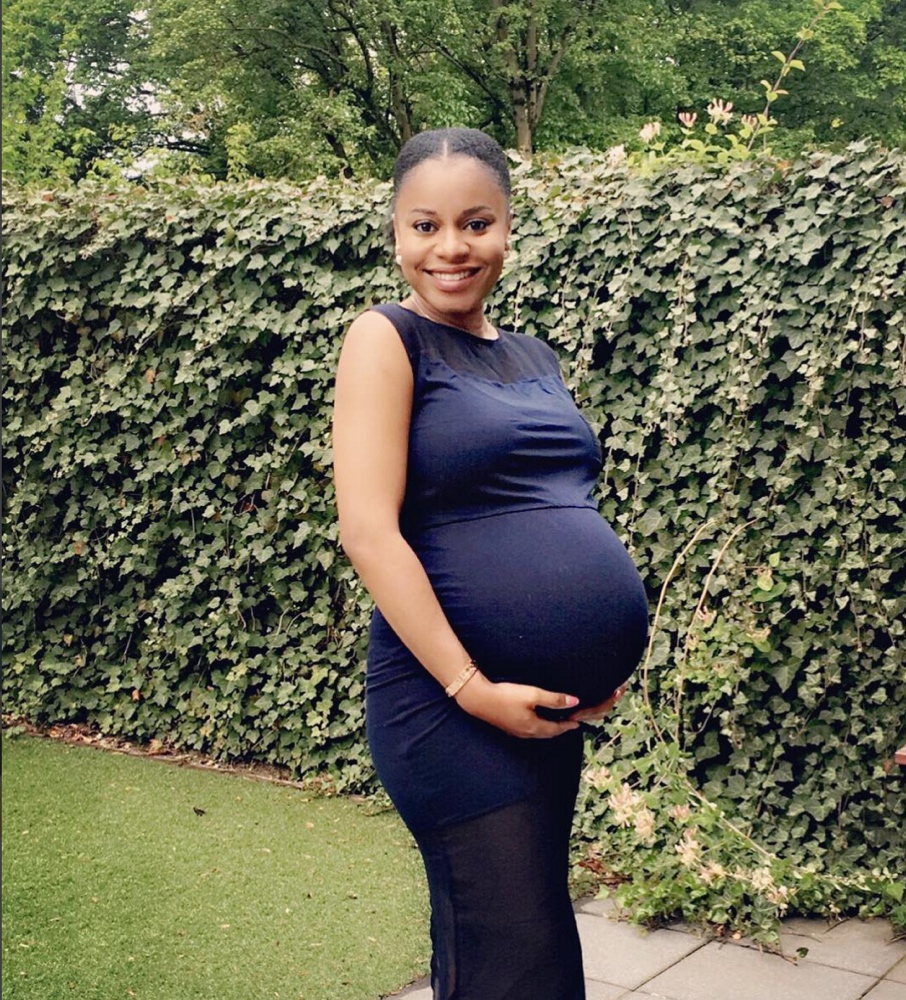 Here she's wearing a bodycon maxi dress in navy blue. I feel that this dark colour helps to tone things down a bit as opposed to it being red or another vibrant colour and I love it on her.
And last is my absolute fave! Please how beautiful does she look as an #AsoebiBella?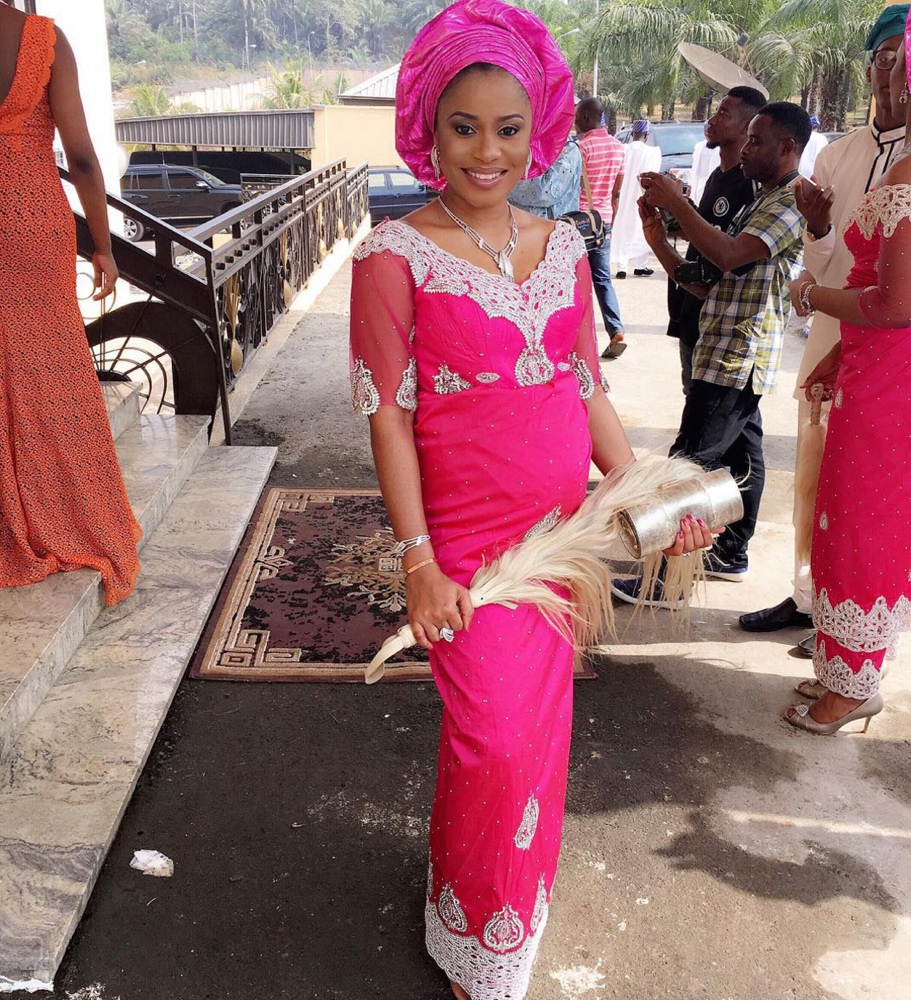 This concludes this week's edition of BN Style Your Bump. Maky has given us some really stylish looks the week, some suitable for winter and others for summer. She's also given us two great looks for rocking your bump at a wedding, you all know how much we love weddings in Nigeria. Styling tips to remember some of which I gave in the BN Body Series, expose your slimmest parts and enhance your best features; know how to balance your outfit with loose and fitted pieces and you'll be fine.
Hope you enjoyed this edition, look out for more!
Photo Credits: Maky Benson | @makybenson